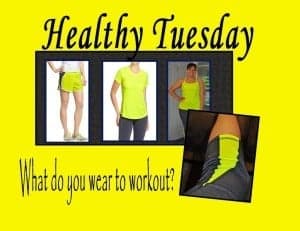 If someone had told me a couple years ago that what you wear when doing any kind of work out actually makes a huge difference, I would have laughed in their face.
In the last couple years I have learned this lesson; after receiving a few sample & shares from Crowdtap for Old Navy for activewear.
I swapped my loose t-shirts and biker shorts for form fitting actual workout gear. Not only does it allow you to move better then just a loose shirt, you aren't stopping to push up your shirt or fling it out of the way. You aren't stopping every two seconds to pull up your pants, you are moving and getting going without the worry of the clothes. Though I have to admit I still have issues with the pants not fitting quite right, since I have a small waist, big butt & thighs – – I am stopping when doing certain things to hike my pants back up. This will get better in time though and I can sneak down a size to fit better.
I can't stop talking about dry wicking shirts/tank tops either, they help so much!
Now I need your input, have you learned the lesson yet about how wearing actual workout gear helps you? Or you still like I was and just laugh at that fact? What do you wear when working out? Where did you get them?
Thanks to Old Navy & Crowdtap for helping me understand the importance of actual true activewear!