We all know a huge part of living healthy is what you put in your body. Which is why healthy eating is so important when you are wanting to achieve a healthier lifestyle.
This Healthy Tuesday post is going to be slightly different. What I need/want from you is to leave a comment with one or two of your favorite healthy recipes? What makes it so great? Leave a link for it, if you have it.
Anymore I find the yummiest recipes on Pinterest, it seems to be my main go to recipe site/spot anymore. I'll leave you with the one I have found to be super great thus far (there have been several).
Recipe is from All Recipes – I take no credit for the actual recipe.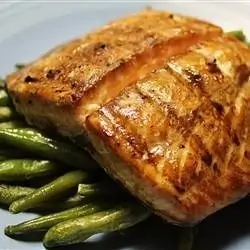 Watch video tips and tricks
Directions
Season salmon fillets with lemon pepper, garlic powder, and salt.