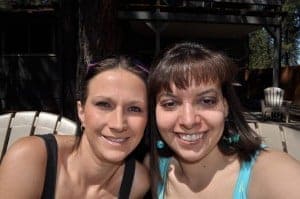 I have been looking forward to this day since I thought of earlier this week, I almost wanted to jump the gun and post early, but I thought no no no – It must be the "Friday" thing! Here it is, Friday!! YAY! Time to post something all about me and nothing else. I have ran across several different blogs the past couple weeks doing a special on things about them, weather its a month long thing like one friend or just random postings so the readers know more about the blogger, I am so thrilled to be doing this though. I love reading these things from others (I store them in my memory bank and then surprise people with things relating to them), and I love doing them just as much.
The hardest part for me today is picking which one I want to start out with this week. I have ran across so many good ones! I think I'll start with just a basic get to know you survey!
Three names I go by:
1. Ang
2. Angeleyes
3. MaeO
Three Jobs I have had:
1. Nanny
2. House Cleaner
3. In my home watching kids
Three Places I have lived…
1. Smelterville, Idaho
2. St. Maries, Idaho
3. Coeur d'Alene, Idaho
Three Favorite drinks
1. Iced Tea
2. Diet Coke
3. Miguel's Mojito & Shane's my favorite drinks 😉
Three TV shows that I watch (I have many, so just three doesn't cut it)
1. Criminal Minds
2. Big Brother
3. Real World
Three Places I Have Been…
1. San Anotiono, Texas
2. Baton Rouge/New Orleans, LA
3. Monterey, CA
People that e-mail/facebook me
1. Kris
2. Teresa
3. Shane
Three of my favorite restaurants
1. Juliano's Pizzeria
2. Beaches
3. Cameo Cafe
Three things I'm looking forward to
1. My Birthday – the 24th of September, but around those dates work too 😉
2. 21st of September – Emily's 30th Birthday Bash!
3. Is it sad I can't think of a third?