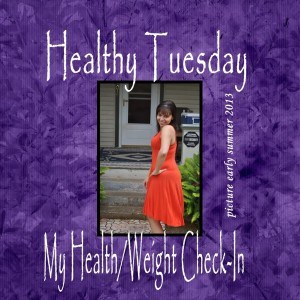 Starting out on this healthy journey my husband, and I have started to take this past year, well less then a year, I have noticed slight changes & the scale has told me I have lost weight, I don't look like it (to me) that I have.
I had been 145lbs for a long time now. Was holding steady around there, never gained more – but was still average for my height. I felt average, minus my bubble butt. I stand right around 5'4″.
By the time I got on our scale to see where I was at the beginning of our real full out journey I was already down to 138, which I was shocked about it and couldn't believe it, so couldn't imagine where I could be once I actually full out tried.
Now the scale is telling me I am about 133 on average, again I am in awe. For the most part I have just been eating better. I exercised, but it wasn't steady or any real pattern to it. Though now I have done a walk a day, of at least 15 minutes, the last 22 days for a challenge on MapMyRun (side note, I love their challenges) and I think that in part of the last few pounds I lost. Plus my jeans are fitting even more loose. I am seeing progress.
My husband has been doing well too I think. The scale says he is around the same on average as well, but his face looks thinner, and he says he just overall feels better for the most part. Amazing. Now with his indoor soccer season starting and with us just eating better and be more active overall, I can only imagine he'll be losing a bit more and trimming up!
How are you all doing on your health journey? What are you doing to make it happen?
I wish I had taken better before pictures and to share more of the "after" look, but I have very little pictures of my full body to actually be able to tell a huge difference minus my clothes fitting loose, and the scale telling me I am down. So instead I have one from 2011 that shows more of my full body, and then a couple from this year during the summer.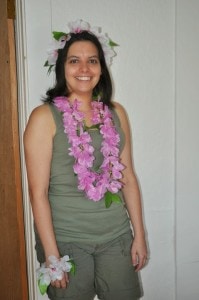 2011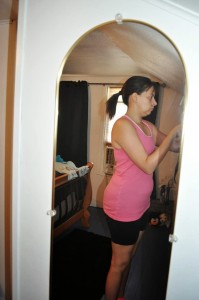 This past July when I felt like I could see/feel a difference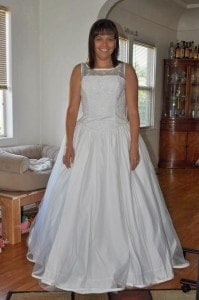 Trying on my wedding dress for our 10 year anniversary, in fact its a big baggy. June 2013