Today's post will be fun for me and hopefully fun for you to read. Todays prompt is Day 11: 15 of my Favorite Things. What fun! I knew today's prompt was state 15 of your favorite things so since I woke up today I have been singing These are a Few of My Favorite Things – hence the title.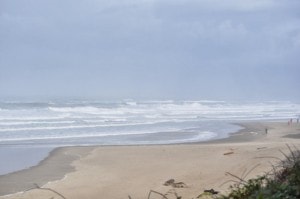 The ocean. It's my happy place, well one of. I feel the most content and happy and worry free while looking and taking in the scent of the ocean.
Books. Being surround by books to read just pleases me. Walking into a bookstore is like a candy store to me. I love books and love it especially when I can get a book for a good price. I'm a bargain girl and can't resist when I run across books on sale or at a yard sale or used book store. My book shelves are proof of that. The smell and feel of books is just heaven on earth to me. There is just nothing better.
Dogs. I love dogs, all kinds big small or in between. Personally though I'll probably always own a little dog because I like having that lap/cuddle dog or one you can easily take places with you. They just have a special place on my heart. Any dog though will get me on the floor to give it some loving. I'll do the same to cats, but again there is just something special to me when it comes to dogs.
Makeup. Most especially any kind of eye makeup (mascara, eyeliner and eye shadow). Again walking into Ulta is just like a little kid in a toy or candy store. I could spend hours wandering and looking. I love playing with it and seeing if I can come up with a look I like or even hate.
Games. I'm a gamer. I love video, board, and card games. I have an addiction when it comes to buying them all and like a stock pile of them to choose from. I love others to play with me. In fact I just stated to my husband that each weekend at some point we will play a round or two of some kind of game. I might need to learn more card games though because that is my husbands personal favorite. I'm willing to learn.
Surprises. I love being surprised. Either by a gift, a random text, random love on my FB timeline, a regular card in the mail or just having someone come and visit me with little warning. I love surprises especially during my birthday or Christmas.
Hosting. I love love love hosting parties in my home. I am in my element and am so much more comfortable then if I was goineg to someone elses house. I love having gatherings, weather it be for a BBQ, a game night or just because. Such happiness and the more the merrier, I love having people over. Now if only I could get a better group of "comers".
Giving. I love and adore giving gifts, and happily I can get away with it more during the Holidays but if I could I'd give all year around and very randomly.
Road Trips. I love going places and seeing things and being able to take thousand of photos. Staying in hotels, wandering aimlessly, shopping. Awww heaven.
Camping. I love to camp, especially with other people. Jason and I can find it boring at times if we just go, but we have been known to. We haven't gone in several years. Well we did "camp" in August but that was for my nephews wedding, and it was more just a place to sleep type of thing.
Fires. Campfires/Bonfires mostly. There is nothing like dark twinkling stars up above you, a roaring red fire in front of you, drinks and friends. Just perfection. If we had the land we'd have an amazing fire pit and a big old barn or garage for massive parties.
Spring. I love the spring season, it just makes me happy. It isn't to warm, but isn't cold. The flowers are starting to bloom, birds are singing.
Blankets. I can not resist nice soft warm blankets. I have many but am always collecting more. There is just something about being cuddled up under a nice warm fluffy blanket.
Going out. I like going out just as much as I like staying in. Weather it is out to dinner, out for drinks, pool, or bowling. Especially if we are with others. Again that whole being around other people – it makes me happy to even if I am quiet.
Tulips. Its my personal favorite flower. Any color variety.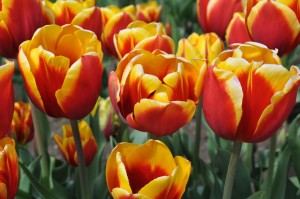 These, are only a few of my favorite things. I have a wide variety. What are a few of your favorite things?