I normally don't ever do a weekend recap – though I love reading all yours, we just normally don't have much that really goes on in a weekend to warrant an actual post all about it. This past weekend I actually feel I have a bit to post about it, so I thought why not?!?
Friday, as in all Friday's, was soccer evening. My husband, Jason, plays indoor soccer and loves it. Right now he plays Wednesday and Friday's with hopes to get the Saturday team back together soon. Would love to have him playing 3 days a week, would be the perfect balance to working out, and his job where he is walks a ton of steps each day. Anyway, so yes Friday was soccer, and it was a 8:20 game.
Jason goes back and forth playing goalie and playing on the field. He likes both, but loves the running he gets more so when playing on the field. Friday was a play on the field night, and he got his two goals (since its coed, guys are only allowed 2 goals each). He was most excited that one of his goals was a perfect head shot into the goal box. He had been wanting to achieve that again forever, and he finally did it. The cheers that happened with that goal were just amazing and funny. I knew Jason was going to be super excited about that one! They won too! So extra boosting points!
After the game we went out to dinner. We are doing better about not going out as much, such as my 2014 goals said, so am happy about that. We ended up at Buffalo Wild Wings. I surprisingly wasn't super hungry after going out earlier that day with my best friend and having a bit of a girls day. So I had a bit of chili dip with a side salad and was good. I also had two lemon drops, yum!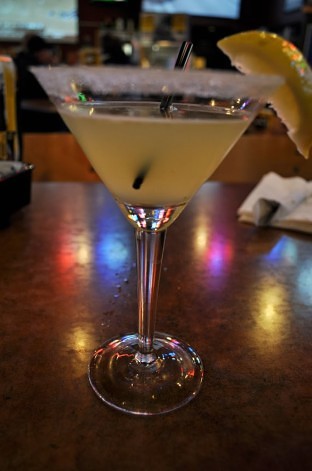 Saturday wasn't to exciting in itself. Jason went out and helped his sister Renee pick out a new laptop while I stayed home and worked on emails and such. They came back, and the rest of the day was mainly spent just sitting around doing this and that. We did finally settle on a house to rent later this month for a much needed actual vacation. So I did send in the reservation request/hold for that as well.
Sunday morning we got up and got ready so we could go out to Renee & Clarences to get much needed wood. As I was getting ready though I got on the kindle and saw I got the reservation information for our house rental, so once I was downstairs I quickly got online to pay for that and get us officially booked. Man, it felt good to get it booked and settled and look forward to our 4 night break! Plus we are going to Roxy's favorite place, bonus points in the super special Mommy & Daddy book!! We are hoping to get someone else to go along with us at least part of the time to share in cost and enjoyment. Time will tell though if we can make that happen, it'll be enjoyable either way.
We went out and got our load of wood and then came back to ready to head out to our Super Bowl Party that has become our tradition. Plus Jason's team was playing, super excitement for him. I, personally, could care less about football.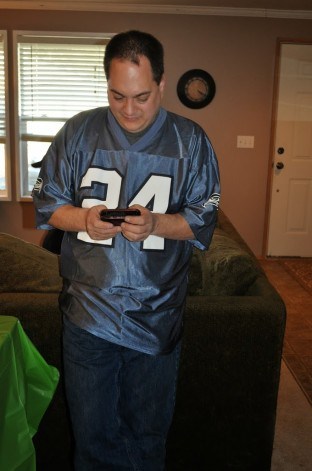 Happily, the Seahawks won!! Commericals were a little boring this year, but I did enjoy a few of them and thought they were cute. Like the Budwiser horse & doggy along with the yellow M&M one. Did you have a favorite this year? What did you think of the commercials this year? I missed not having a new e-trade baby commercial. What about half time? What did you think of Bruno Mars & the Red Hot Chili Peppers?
Hope you all had a super FAB weekend!