This week's prompts made me giggle some, just reading them.

Our lovely hosts are the following: Lisa at Coastlined, Nicole at Three 31, Jen at The Airzona Russums, and Becky at The Java Mama! Check them out and then play along!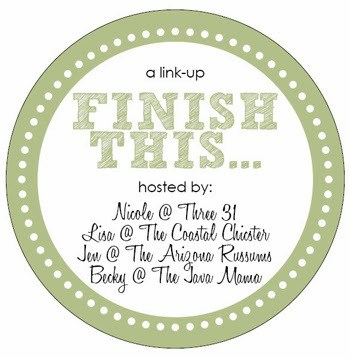 1. My boobs are…
small. I hate that I so rarely can achieve an actual cleavage. I need a REALLY good bra to do that. I love the Victoria Secret bra that helped get me up two cup sizes, I don't recall what they called it, but it was amazing!

2. My heart is…
is big, but also fragile. I open my heart freely, but some end up disappointing me. I love to give.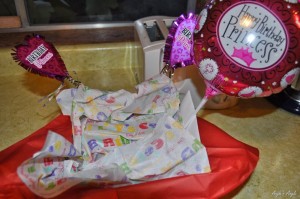 3. One thing every woman should know…
is how to change a tire & drive a stick shift. Neither do I personally know how to do, yet I know its something that every single woman should know how to do. I need to learn both.

4. My breakfast typically consists of…
coffee. That is it usually. I am really trying to get better about eating something in the mornings, I know I don't eat enough, but I have a hard time. Breakfast and I just don't agree with each other.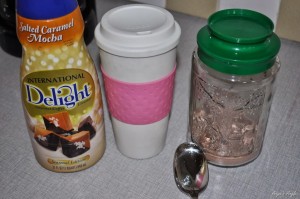 5. I am so glad I learned the secret to…
applying makeup. While I may not be perfect at all, I think I do fairly well since I am fully self taught, no one else in my family wears makeup, but me. I love makeup!