Our lovely hosts are the following: Lisa at Coastlined, Nicole at Three 31, Jen at The Airzona Russums, and Becky at The Java Mama! Check them out and then play along!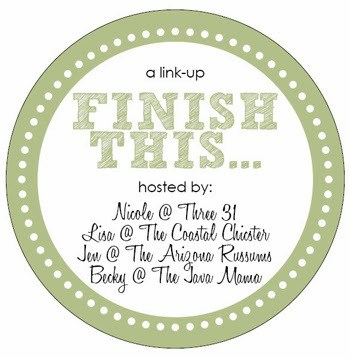 1. My favorite comfort food is…
This is a tuff one for some reason. I think I'd have to go with nachos for my first most top comfort food. I have it here and there for lunch when I am so starving and can't think of what to have. Or if I am grumpy and just need to feel better. Other comfort foods though are chili, mashed potatoes with steak n' gravy, and Jason's sweet n' sour chicken.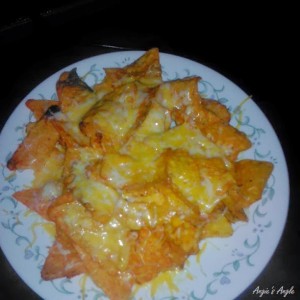 2. My most memorable birthday was…
Probably my 16th Birthday. I just remember having a special cake and a big party, even bigger then normal. It just felt great. Also to be noted the year that Jason took me to the Puyallup Fair for LeAnn Rimes, which was part of my birthday.

3. The best karaoke song is…
I don't know? I love singing, but you'll never, EVER, find me up and singing karaoke anywhere. I do sing here and there on our gaming systems. I don't know that I have a go-to song though. Do you?

4. Boots make me feel…
SEXY! I love that they make me feel tall and long legged. They just had a punch. Weather they be long tall boots, or short ones or even cowboy boots. There is just something about them.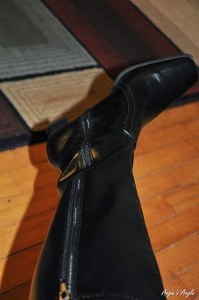 5. I am grateful…
For so many things. Jason, Roxy, the house we live in, Jason's job that supports us, my brothers and my sister, my nieces and my nephews, my best friends and really could go on and on. There are so many things to be grateful for and I am blessed to be able to see and acknowledge what I have to be grateful for.