Already 11 weeks in to the new year. Hard to believe its almost April already. Where oh where has the time gone? I am so thankful for this challenge, to get me to thinking and to remember to do something every single day even if its I don't remember until 10 minutes before bedtime, I still remember. Its amazing to see all the pictures I have taken already this year and its not even near the end. I am loving seeing what photos others have taken, even though I haven't been visiting as much as I normally would these last few weeks, but I am catching up!

Mindi of Simply Stavish, Sarah of Nurse Loves Farmer, and Stephanie from Behind the Camera and Dreaming are our wonderful hosts and are guiding us through this journey through this Facebook Group. If you are interested in joining along just check out one or all their pages and join the facebook group, Or you can click the button on my right side panel. Feel free to join up at anytime in the year and see what you can do!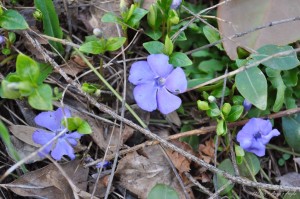 71/365 – Signs of Spring are finally starting to appear around here, and I couldn't be more excited. I caught these little flowers in our front yard.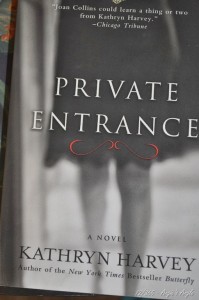 72/365 – This is the third book of the Butterfly series by Kathryn Harvey that I have been reading. I am about half way done and its good, but still am not completely sure how its going to connect with the first two books or if it will.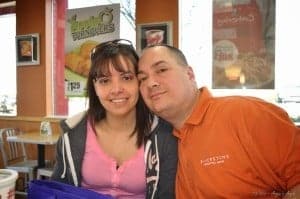 73/365 – A rare lunch out on a weekday with my lovely husband. It was a warm lovely Friday, and I went in to Jason works to take pictures of the "team" and so we did lunch as well.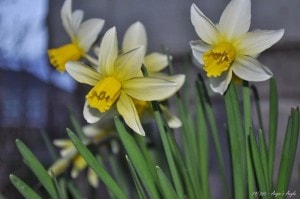 74/365 – Another wonderful amazing sign of Spring in our yard. I took these late on Saturday night and love how it turned out.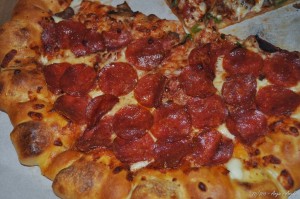 75/365 – A very rare pizza order delivery for us. We try to eat fairly healthy anymore, but I had been feeling off the whole day and Jason had been cleaning the main floor bedroom and the downstairs, so time wasn't on our side. This was the result, Pizza Hut pizza.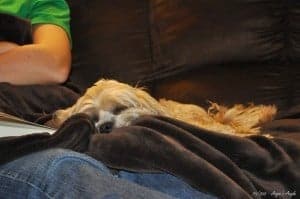 76/365 – Roxy cuddling it up with Mommy. She is so sweet.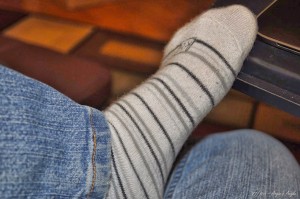 77/365 – One of those 10 minutes before bed and I realize I haven't taken a picture yet. Thankfully I was wearing somewhat interesting socks, so here we have my sock. lol