All of us seem to easily pick out things that we dislike about oneself. Weather it be the outer skin or how you act. But today we are going to use our thinking skills and love oneself.

The lovely Liz writing over at Fitness Blondie has been going through some major life changes and decided it was time to state out some things she loved about herself. She inspired me to write this post, while its been awhile since I read it and said I wanted to do one, I am at least NOW doing it.


I love myself & take great pride in how I am:
My deep dark brown eyes that shine most days and usually the whites of my eyes are super white and bright as well.

My straight teeth (all but that little naughty one at the bottom) while never had braces.

My giving heart. I just love giving, as most of you already know. It gives me such great joy.

How open I can be. Sharing my bare face for a review. Telling you just how I feel.

How honest I am. Playing off the previous statement. I'll always tell you exactly what I think weather it be on a personal matter or a review, its always the truth. I believe in nothing else but the truth.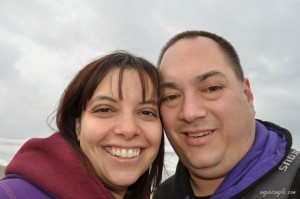 I love that I love hiking and walking so much now. I used to HATE it, but the more we did it when we moved here the more I love it and the more I want to do it.

I admit I take some mean flower shots. Hate to think how well I could do with a macro lens.

I am pretty damn proud of myself that I figured out a way to earn some income from home. While I haven't fully achieved the making money blogger stats, I am getting there. Have been doing survey sites for years now and make a decent little chunk there as well.

I love that I think to do random love postings on FB, text message, snail mail card, surprises mails. I love it so I know others do as well and I try and remind them that I am thinking of them and love them.

How long I can grow my nails if I let them. I have some beautiful long, almost fake looking nails, if I let them grow.
What about you? What do you love about yourself? Am hoping Liz will be doing a link-up soon. This was an inspiring lovely post to do.