I haven't done an All About Me Friday post in sometime, that has got to change! This time the prompt was to tell the Best Thing to Happen This Year (thus far). It took some thinking, but I think I got it!
My Blog Angie's Angle
It has to go to my Blog – Angie's Angle. It has made such strides and I am seeing growth and I love that. I bought my own domain this year at the beginning of the year, after talking about just seeking out information in my year goals – here. I get many more comments and love, my number of readers in all platforms is growing, and I am getting more paid sponsorship's & reviews.
While buying my own domain dropped my google page rank, that I finally had received a 2, I hope it won't take long to get that back and maybe even better. It just takes patience, time, work, and most of all doing things to make google happy.
I see so many bright things in the future, that I believe I can grow this beautiful little blog.
It still has a long way to go, but I think really that has been one of the best things for the year so far.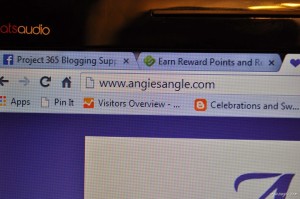 Now don't get me wrong. There have been several other things that I had to choose from: Our Vacation in February, Seeing Rodney Carrington at the end of March at Chinook Winds, having my best friend Teresa come visit for a weekend, having my sister Carmita and husband Butch come visit for a night, and the little everyday things that Debbie and I have done together.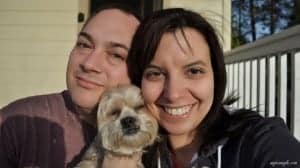 Of course there is many things in the hopeful works for the new year that I may have to revisit this prompt later in the year, maybe the end of December and take a real good look back. What do you think?
What has been the best thing to happen so far for you this year? I'd love to hear all about it!