Disclaimer: The following post is part of a campaign, review or sponsored post. I was given the product and/or have been financially compensated for the following post. Post may also contain affiliate links. As always though all thoughts are 100% my own, as are most of the pictures included.
Normally I get things that are only for me or just for the house, nothing that is personally just my husbands to review and this time around I got something just for him. He was actually pretty excited and started to play with the razor even before reading the full directions on it.
Schick Hydro 5 Groomer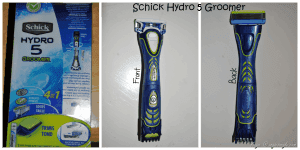 The new Schick Hydro 5 Groomer is the only 4-in-1 high performance styling tool with patented technology that shaves, grooms, edges and hydrates throughout each shave!
Has a new hydrating gel reservoir that lasts up to 2x as long as ordinary lubrication strips.

5 Ultra Glide Blades with skin guards that smooth your skin to help reduce redness and irritation.

Power trimmer & adjustable trim comb with 3 adjustable settings so you can achieve your desired trim length.
The trimmer runs on a triple A battery that is included in the package as well.
Our Thoughts on the Schick Hydro 5 Groomer
My husband loved that there was so much function in one simple razor. While he doesn't do much facial groomer, besides shaving cleaning. He did remark that it would be perfect to trim up the sides of his hair.
The shave itself seemed close and easy and he had buttery soft skin after using it.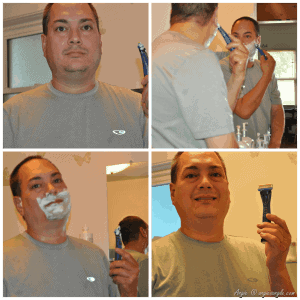 We enjoyed it! Look forward to future uses with it!
You can buy it right now at Amazon for $13.99, but if you act quickly I see there is a $3 off coupon to clip with it. Hurry, I don't know how long that will last. Buy the Schick Hydro 5 Groomer!
We received this razor free from Crowdtap, so we may tell others about it.