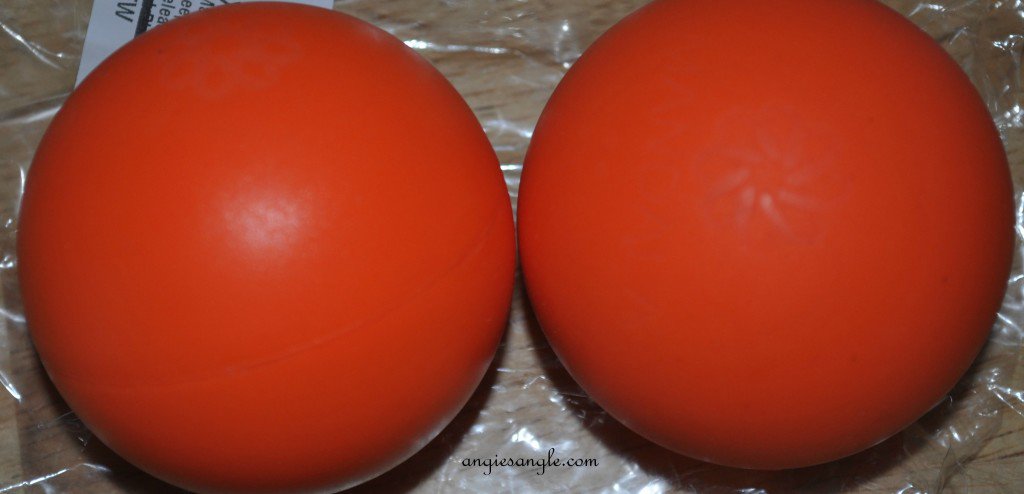 Mandala Massage Ball's help relieve tension with ease just using your own body weight. It makes it easy to work out those knots or for just pure pleasure of the malls massaging your body.
I have this knot or tension spot I get on my left back shoulder that I can feel when rubbing it, but Jason normally can't and it causes all sorts of issues in my body. Rubbing it and heat both help ease it and lessen it so its not so balled up and gripping all my nerves back there. Since Jason can't feel it though it makes it hard to explain where to rub to lessen it.
These Mandala Massage Ball's did the trick of being able to get the spot that aches on my own. I just wedge the ball on the back of the couch and the area that bothers me and moved my body with it. It did wonders! It felt so good on that spot and was really working itself out. I was amazed.
Then I used these balls a bit on my injured foot to get it slowly moving again without worrying I'd harm something else in there. It felt so nice and gave that added pressure on the bottom of my foot to relieve the whole foot.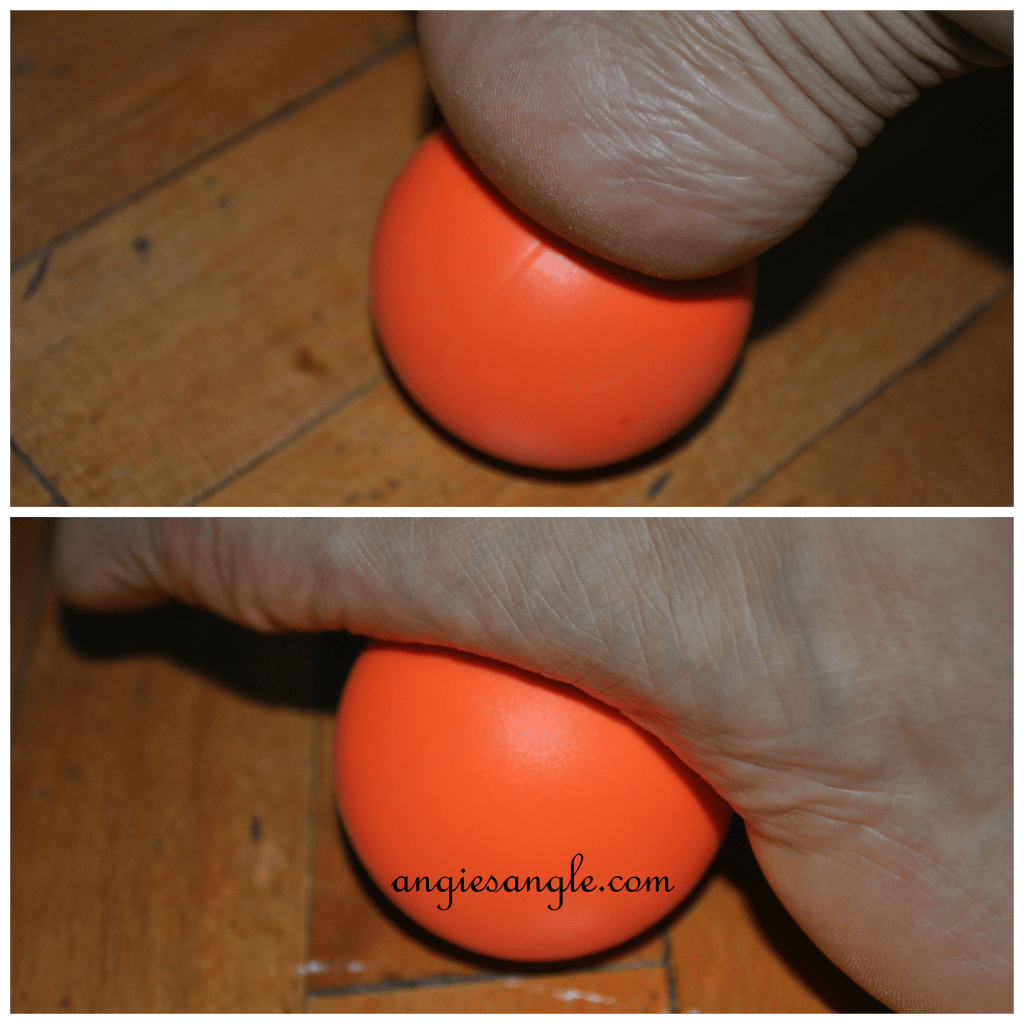 The Mandala Massage Balls claim to reduce stress, muscle knots, and tension. Check out the claims from Amazon:
NEW AND EXCLUSIVE TO AMAZON: Mandala Massage Balls help you eliminate muscle knots and tension through gentle massage using one's own body weight. Simply place the balls in tight areas and let gravity take over.

IMMEDIATE BENEFITS: Begin today to roll away sore and tight muscles with this dynamic self-healing tool. Realize Myofascial (soft tissue) release and cross friction massage on key trigger points. Rejuvenates and revitalizes all areas of the body.

YOGA-MASSAGE-RECOVERY: Mandala Massage Balls are ideal for deepening your yoga practice, self-soothing massage, prenatal massage, and recovery from injury.* Can be used in Yin Yoga and Yoga Therapeutics in place of tennis balls. Register your product to learn how to make the most out of your Mandala Massage Balls. *Always consult a doctor before starting any new exercise routine.

SMOOTH AND STURDY: Made of durable, solid rubber. Mandala Massage Balls provide greater support than tennis balls and more pliable massage tools, while rubbing out tension from the top of the neck down to the sacrum, from the base of the spine to the toes. Dense rubber reaches deeper into the fascia for tension release.

HASSLE-FREE MONEY-BACK GUARANTEE: If for any reason you are not 100% satisfied, within 30 days, please return your Mandala Massage Balls for a no-questions asked, full refund.
These are great though, seriously! They are going to come in so handy around our house with our tension filled back's.
Snag yours at Amazon today for just 16.99.
I received one or more of the products mentioned above for free using Tomoson.com. Regardless, I only recommend products or services I use personally and believe will be good for my readers.