I used to be a scrapbooking fool. I loved being able to put my most treasured memories into this amazing layouts for myself and others to look at and remember with. The last few years though, I haven't touched my stuff. Weather its being lazy or just more on my plate or just not wanting to drag it all out; I just haven't touched it. I need to get back into it. Which is why I was kind of giddy to be getting this Spellbinders Celebrations Collections to Review.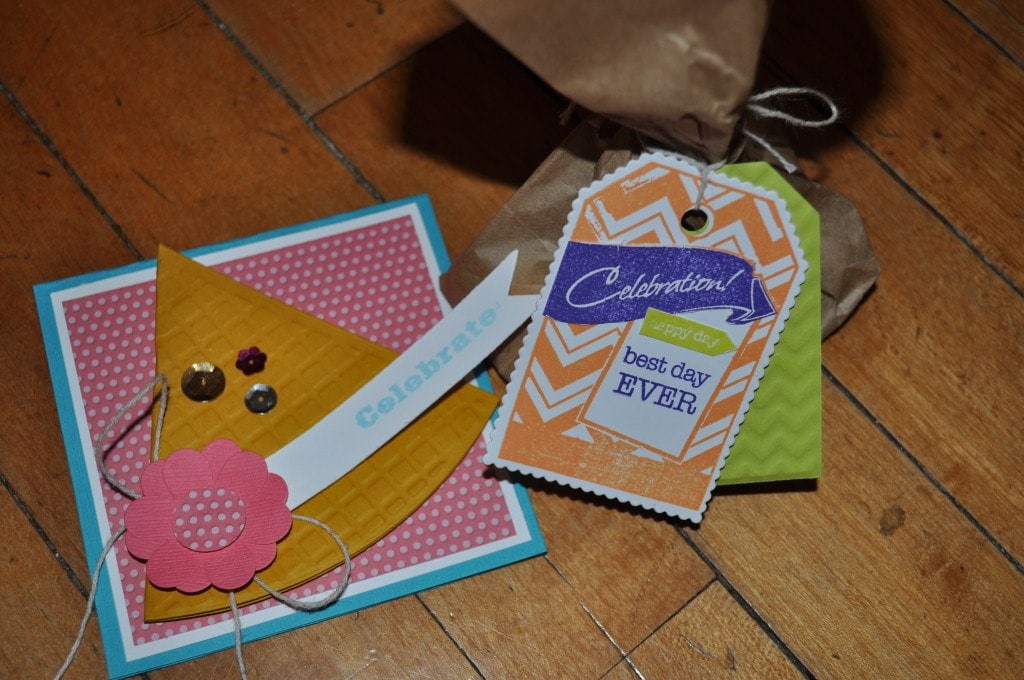 With scrapbooking you are preserving those memories and making yourself and others actually want to look at them more. You know how hard it is sometimes to look at photos online and it doesn't always tell the story well. Scrapbooking allows that story to come through. I adore it.
The Sepllbinders Celebrations Collections that I Reviewed by Richard Garay is a great idea. It sends you kits to easily make up cards or events with ease. Each pack comes with what you need for it and usually the other pack that comes with it. At least it did in the pack I received to review.
Spellbinders Celebrations Collection is filled with complete collection of papers, inks, stamps, dies and embellishments. Inspired by his passion for paper crafts, Richard Garay designed the line to help paper crafters and hostesses make beautiful results every time. Everything is coordinated, so while being cheerful, bright, and exciting it makes it easy to create a Celebration while also being fun!
When I was scrapbooking, Jason quite often would help me out with creative ways to place something when I was stuck on what I wanted and where. Jason is super creative and I LOVE that about him. Which is why I was looking forward to doing these two crafts with him. He did the Best Day Ever Treat Bag while I did the Celebrate Party Hat Card.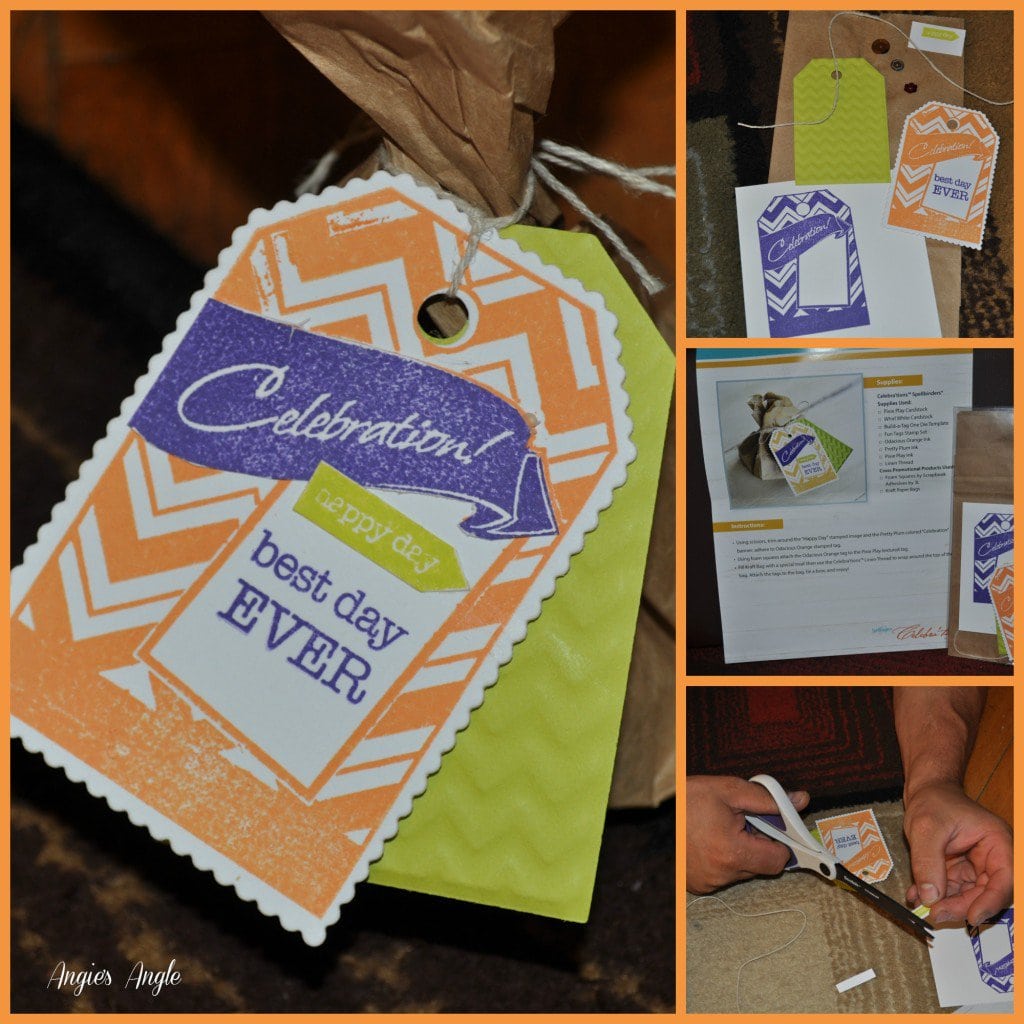 We liked them, but they weren't super creative to us. And were just basically stick this there and then you are done type of thing. Mine was a bit a more in-depth and had a little bit more put together. We still enjoyed them and you had a craft put together in minutes instead of hours. Nice to have when you are busy, yet want a homemade craft look.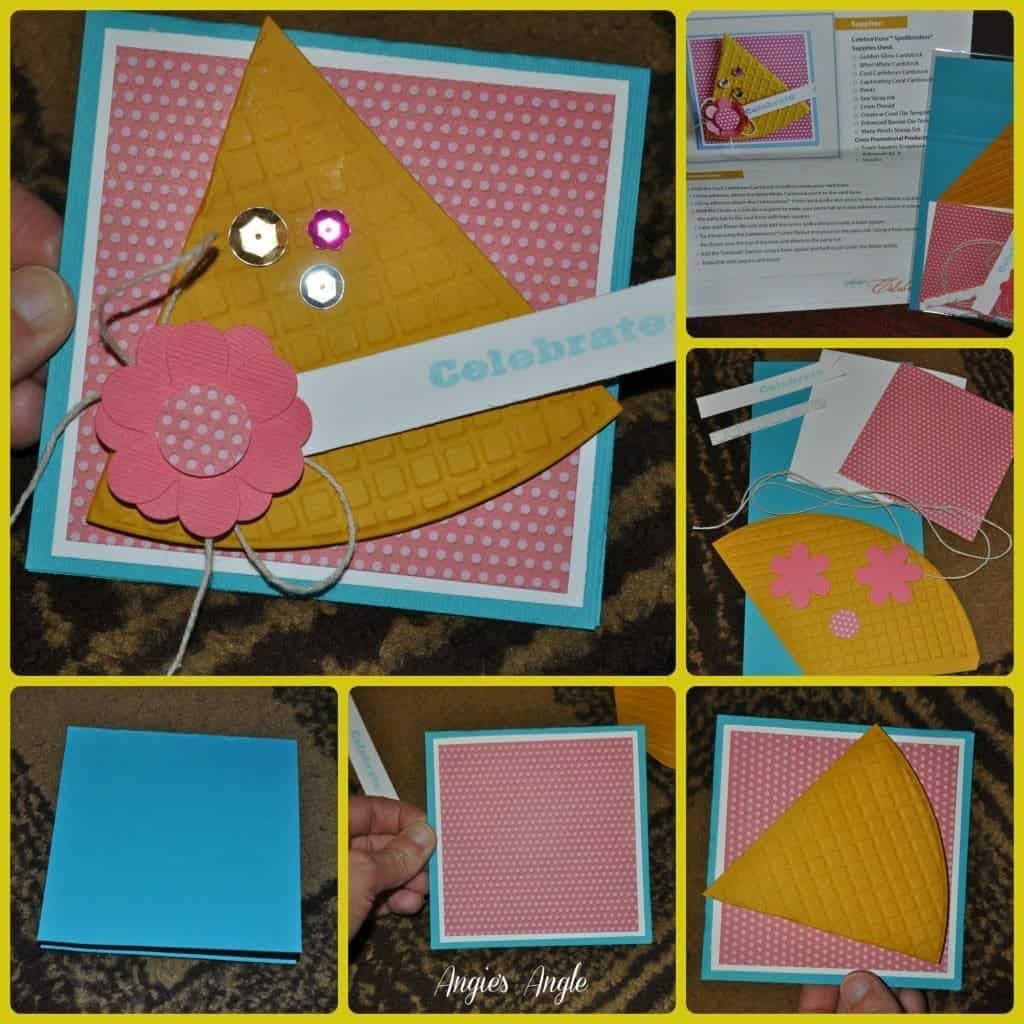 You can learn more about Spellbinders Celebrations Collection by Richard Garay by visiting Spellbinders Paper Arts.
Now is your chance to win a part of the Spellbinders Celebrations Collection! Below you can win the item pictured just by entering via the Giveaway Tools below. USA only and winner will have 48 hours to email me back once they are notified as the winner.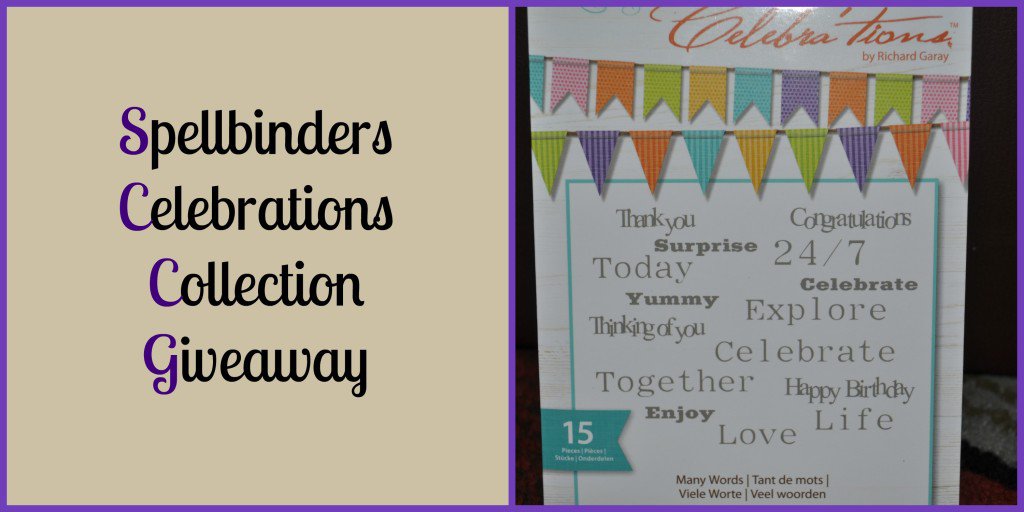 Spellbinders brand provided me with these two samples of the Spellbinders Celebrations Collection to give my honest thoughts. All thoughts and pictures are completely my own.