We have two backdoors, one has this makeshift screen on it with this weird dog door that Roxy will NOT use, at all. The other is the side door, which goes out to our shed and where we have the BBQ right now, which had no screen on it. This side door also has stairs leading down to the basement. We decided we were going to try the Magnetic Screen Door by IGotTech on the side door, since it had nothing on it and would come in handy there when we were going in and out of it.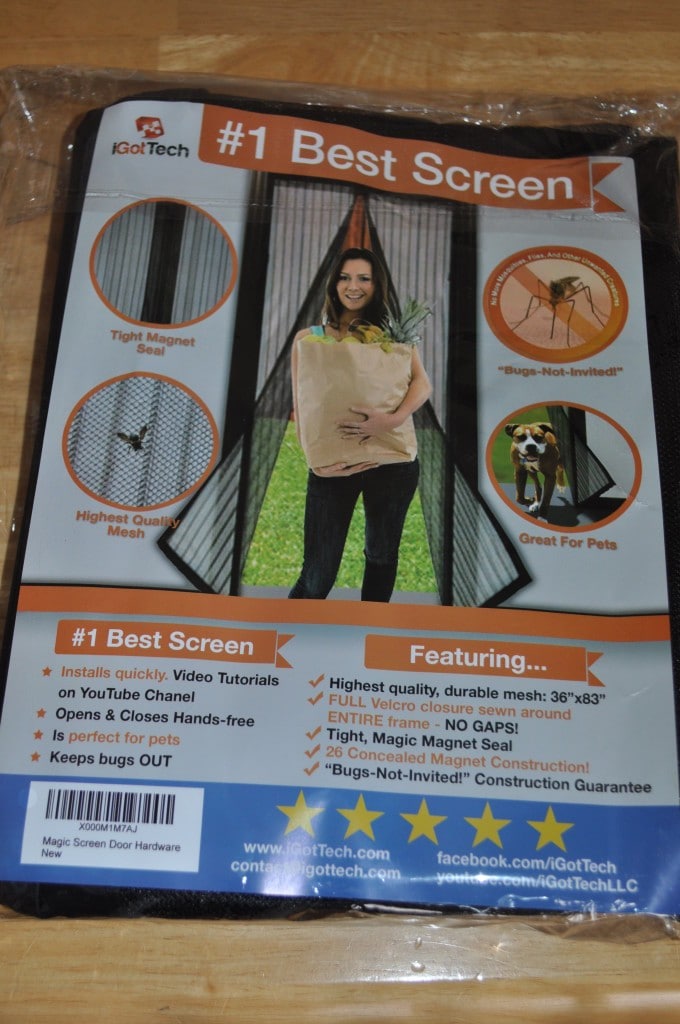 I got approved for the Magnetic Screen Door by IGotTech from Tomoson and was pretty excited to get something super useful for the house. It came quickly from Amazon and we were able to put it on just as quickly. It only took a few minutes for Jason to put the screen up, that is even with having to make a ledge around our side door so it would fit better. It came with tacks to help keep up the screen, but we found we didn't really need anything but the Velcro right now to keep it up firmly.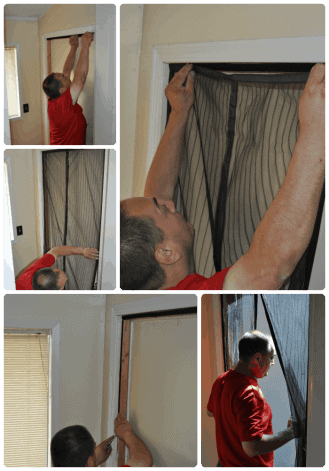 The screen itself is great. Our door frame is a bit shorter and odder then most, so the very bottom of it is a bit long so therefore doesn't shut on its own down there – but that is no fault of the screen, just our odd ball house. We love having a screen to keep out the bugs.
Check out the video IGotTech put together to showcase how easy it is to install the screen.
You may also visit IGotTech via their website.
I received one or more of the products mentioned above for free using Tomoson.com. Regardless, I only recommend products or services I use personally and believe will be good for my readers.