Markwins has partnered with One Direction to give us all a fabulous fun product, the One Direction Makeup Line. Filled with bold bright colors and a bit of an edge, these tins are premium formulas that give you that chic rocker look at home with ease.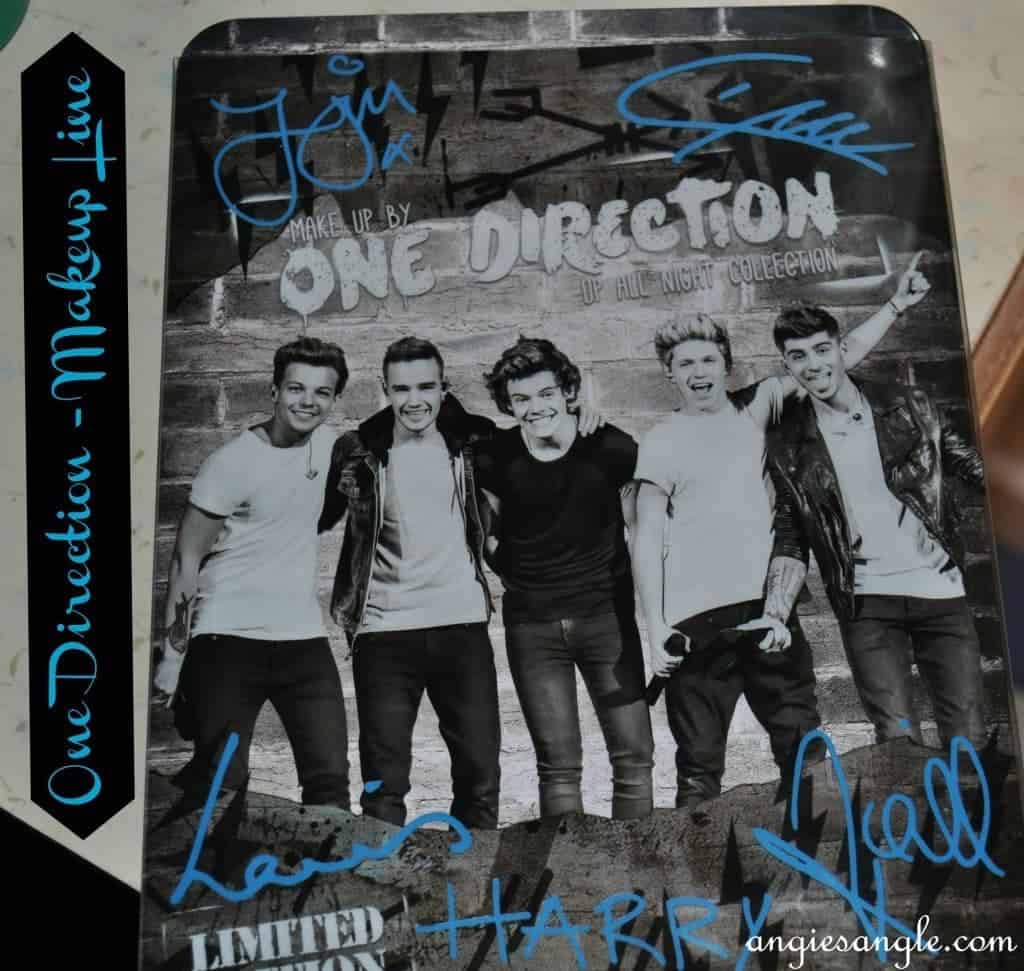 I was lucky enough to receive one of the three limited edition tin sets even before it was available to purchase. I received the "Up All Night" Set, which were a lot of blues and I'll freely tell you that they scared the crap out of me. I don't use blues. The other two sets are called "Take Me Home" and "Midnight Memories".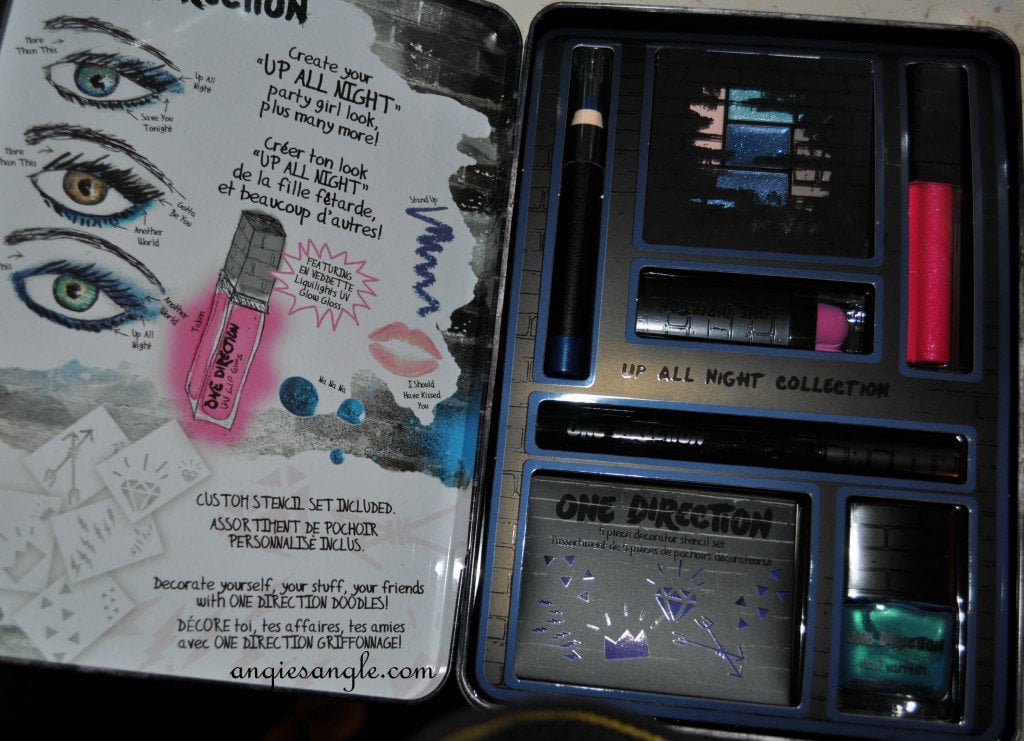 As I stated my tin had a lot of blue's in it. I very rarely use blue, the nearest I came to using blue is a teal, which is only in eyeliner. Am so super thankful that they had in the tin side what colors to use and where for your eye color, so helpful to me who was thrown something I am not used to.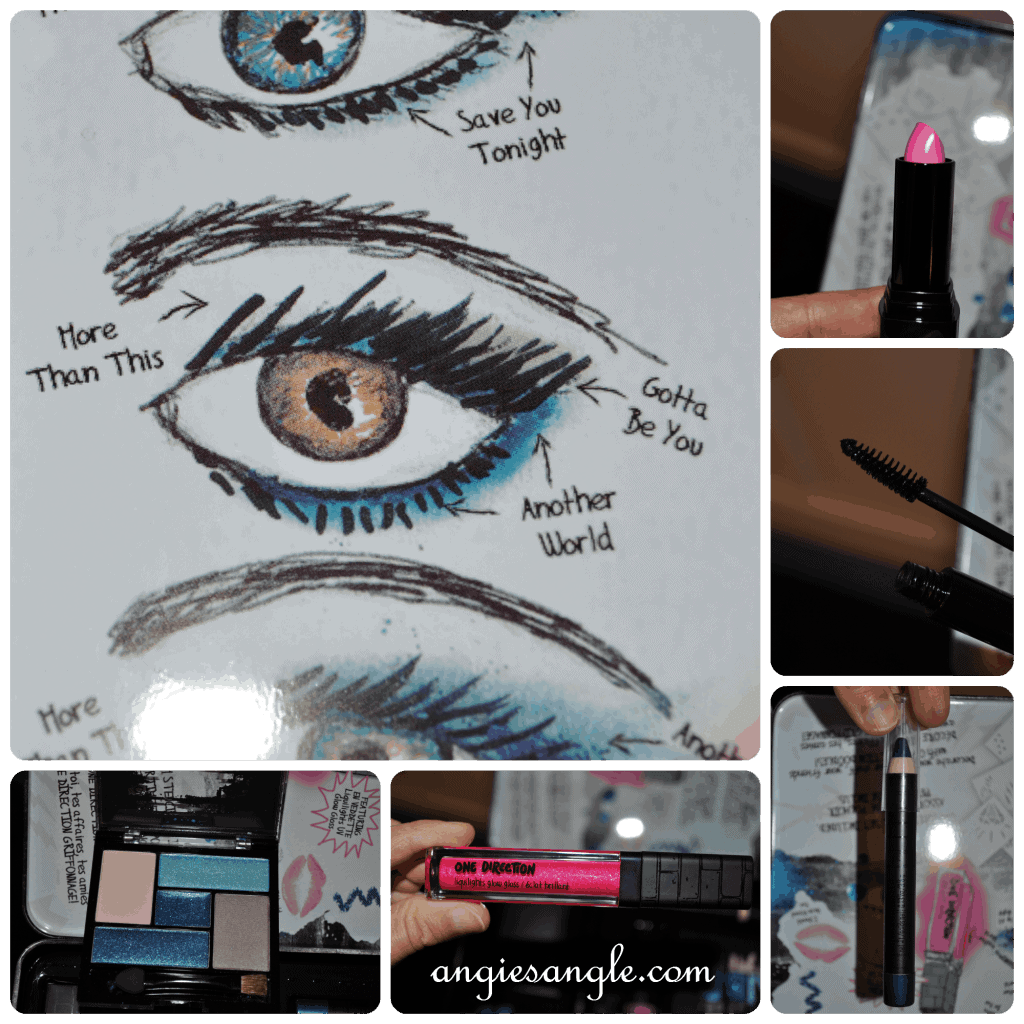 The makeup itself seems very well made and like it was a high end product. Sometimes with tin sets like this you just get cheap makeup, I don't think this is cheap makeup. This seems like very much a quality makeup set.
What a fun change for me and something I look forward to playing with a bit more to see what I can do. I fell in love with the bright bold lip gloss as well, which isn't something I'd normally lean towards.
I haven't got a chance yet to try the nail polish included or the stencils included. I love the color of the nail polish though.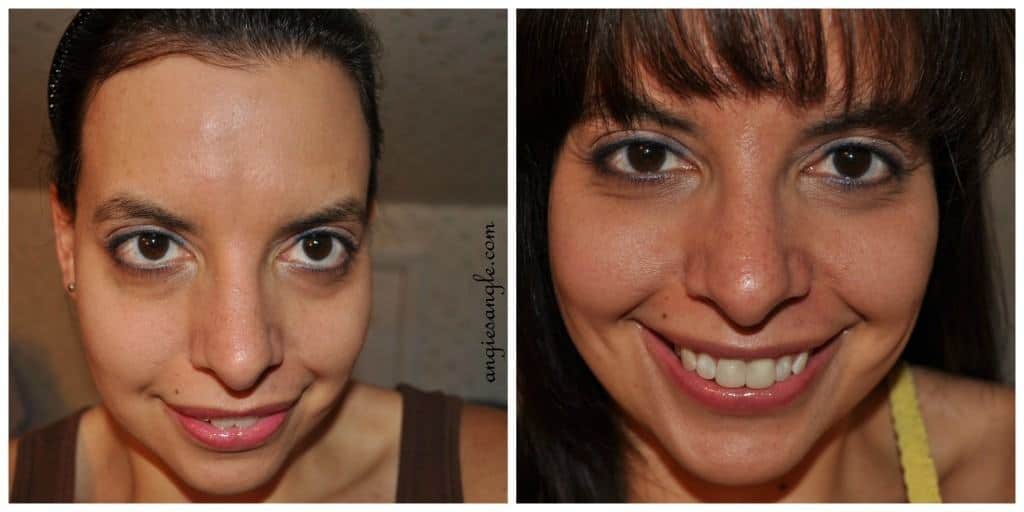 You can buy your own One Direction Makeup Line Tin starting August 11th. See dates below and where you can find them.
US RELEASE DATES:
Macy's – August 11th
Stage Stores – August 25th
Dillards – August 25th
Beauty Brands – August 25th
Lord and Taylor – August 25th
*International release dates TBD
You can check out more about this line by visiting the Makeup by One Direction.
Powered by Brandbacker & Markwins