Catch the Moment 365 2014 was the idea of Mindi of Simply Stavish, Sarah of Nurse Loves Farmer, and Stephanie from Behind the Camera and Dreaming our wonderful hosts that are guiding us through this journey through this Facebook Group. If you are interested in joining along just check out one or all their pages and join the facebook group, Or you can click the button on my right side panel. Feel free to join up at any time in the year and see what you can do!
In a quick note before I get into this last week's of photos. If you could pretty please like my Angie's Angle Facebook page, if you haven't already – I am *this* close to being 1,000 fans! Thanks!
Since I was still getting over this nasty cold, this weeks photos are again very hum drum. Roxy is getting very tired of just sitting here on the couch and not doing anything, she just wants to go! Poor baby girl, so does Mommy. I'm close. I can feel it, its getting to the end, but still wanting to hang on tight.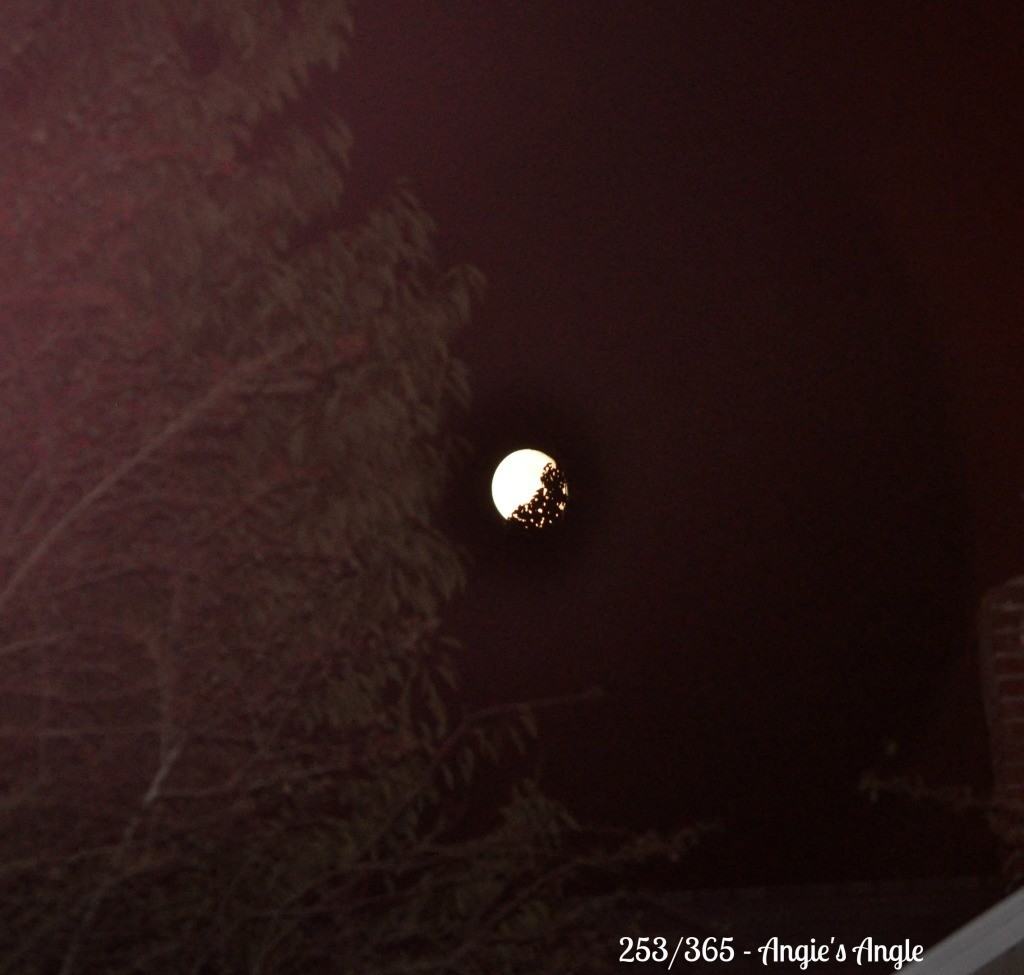 Day 253 – Wednesday, September 10th – When we got home from soccer, I noticed the moon looked fantastic so I went out to try and get a few shots. This was probably the best from the batch.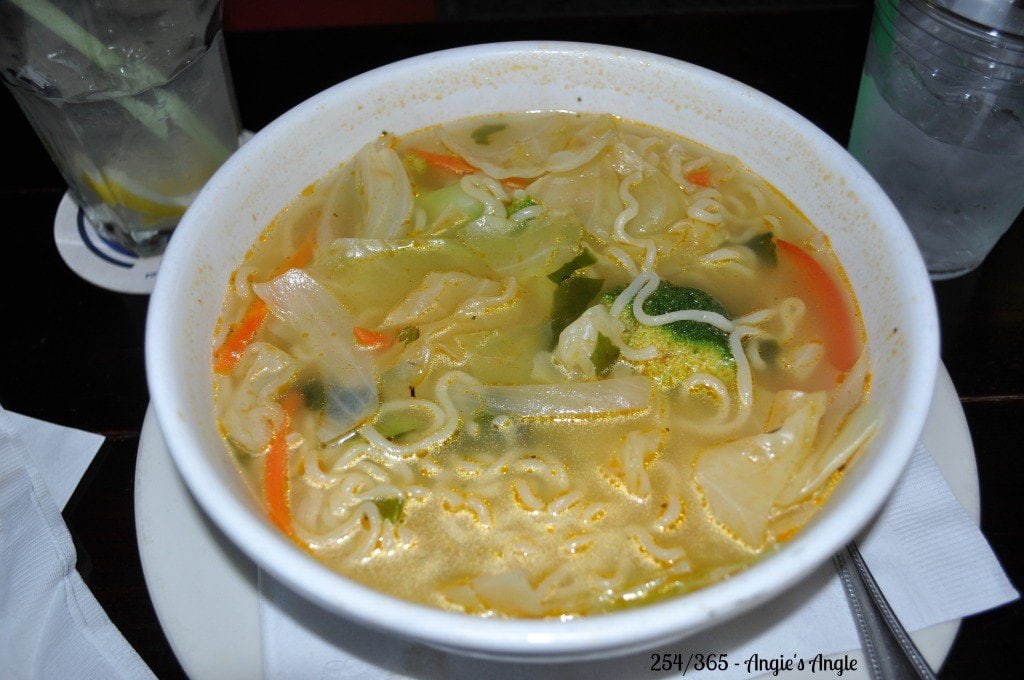 Day 254 – Thursday, September 11th – We decided to go to Happy Hour and dinner at our favorite place Cameo Cafe of Washington. Where, since I was still sick, I decided the Long Life soup was my choice for the evening. Yum!!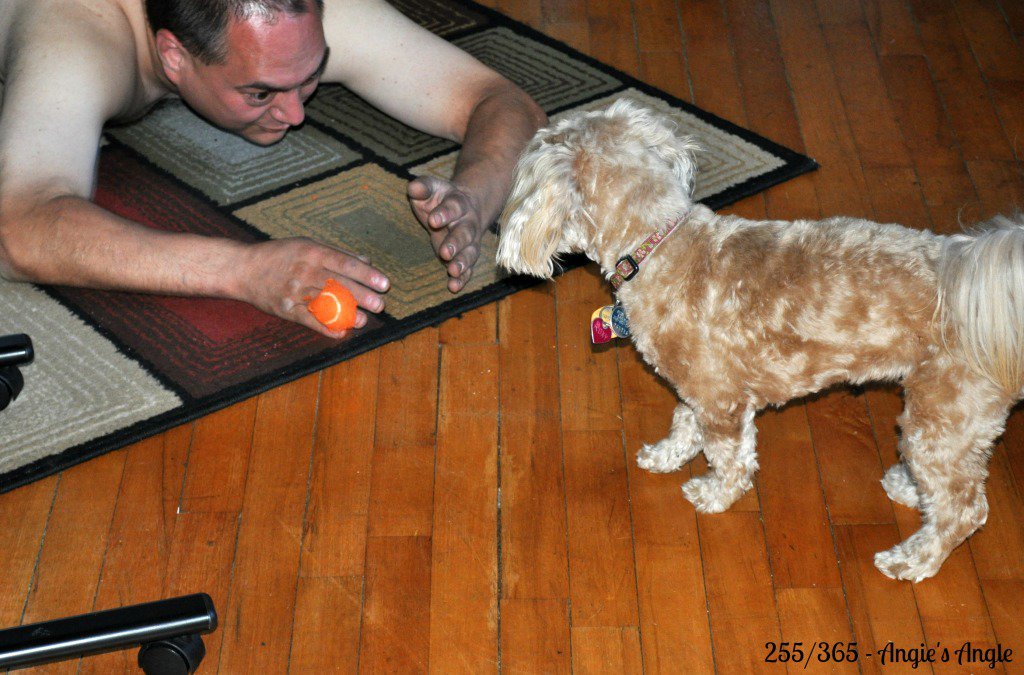 Day 255 – Friday, September 12th – I had to laugh at where I caught the ball in this one. See it in the mid air there. Playtime is never dull in this house.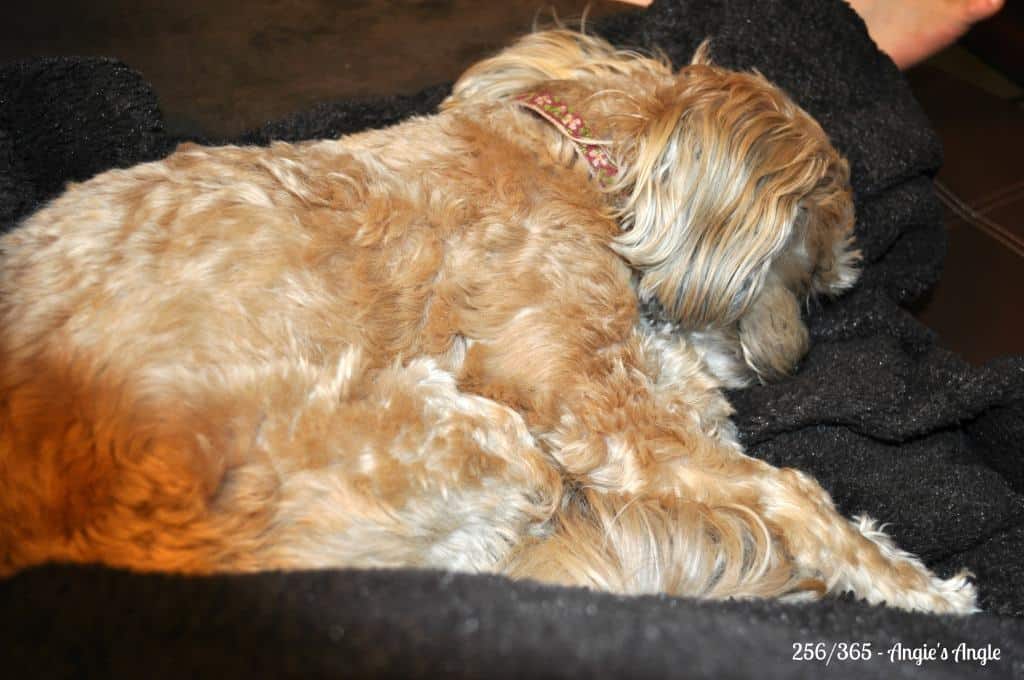 Day 256 – Saturday, September 13th – It's getting to be the type of weather where Roxy cuddles again. This was my sweet baby cuddled up with me Saturday evening as we watched some new Cops.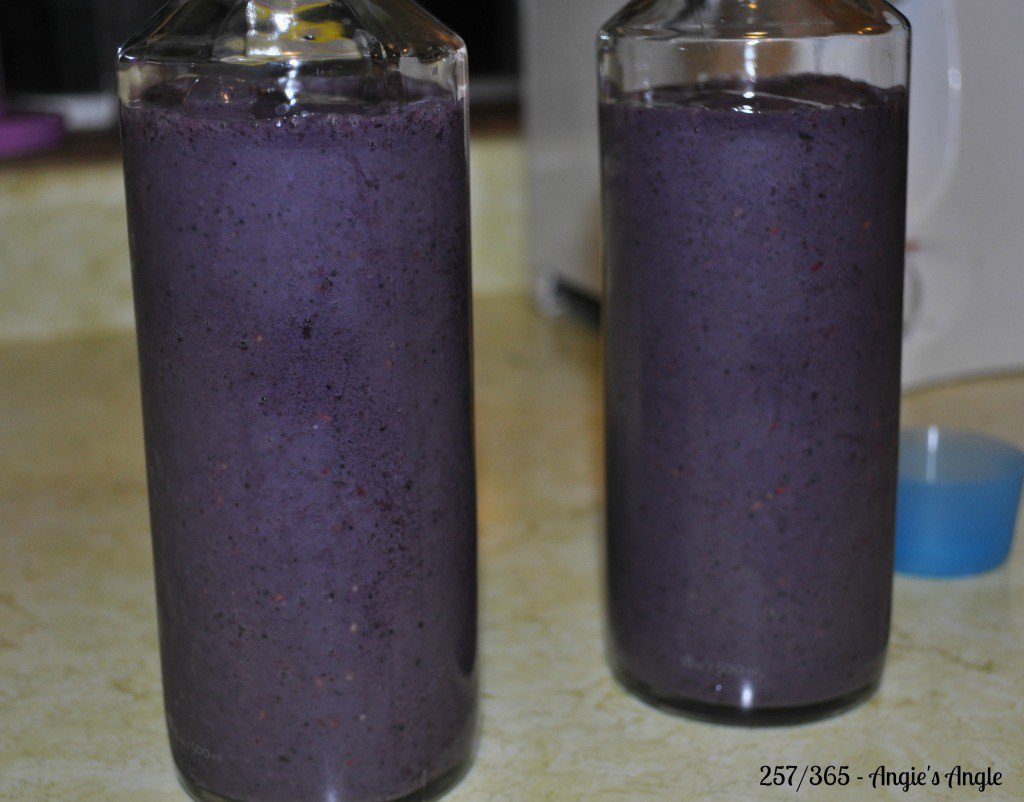 Day 257 – Sunday, September 14th – I loved how our smoothies looked such a deep dark purple, made me happy!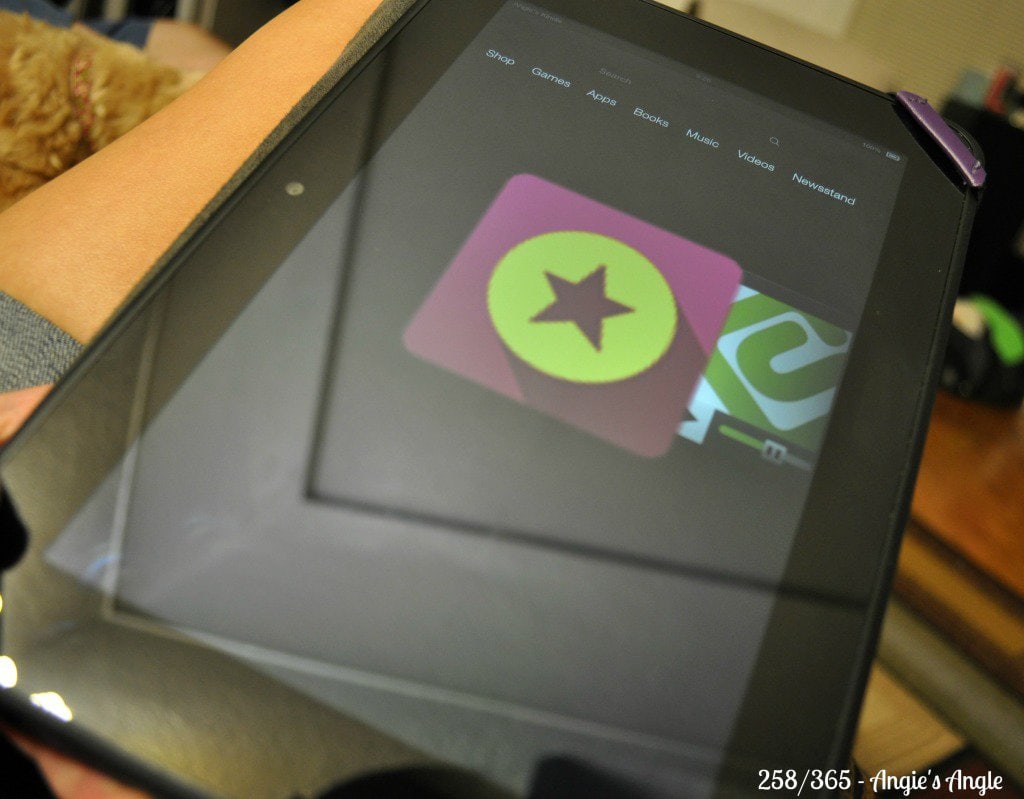 Day 258 – Monday, September 15th – Computer off. Time to play some games on the kindle while we watch a bit of Tv.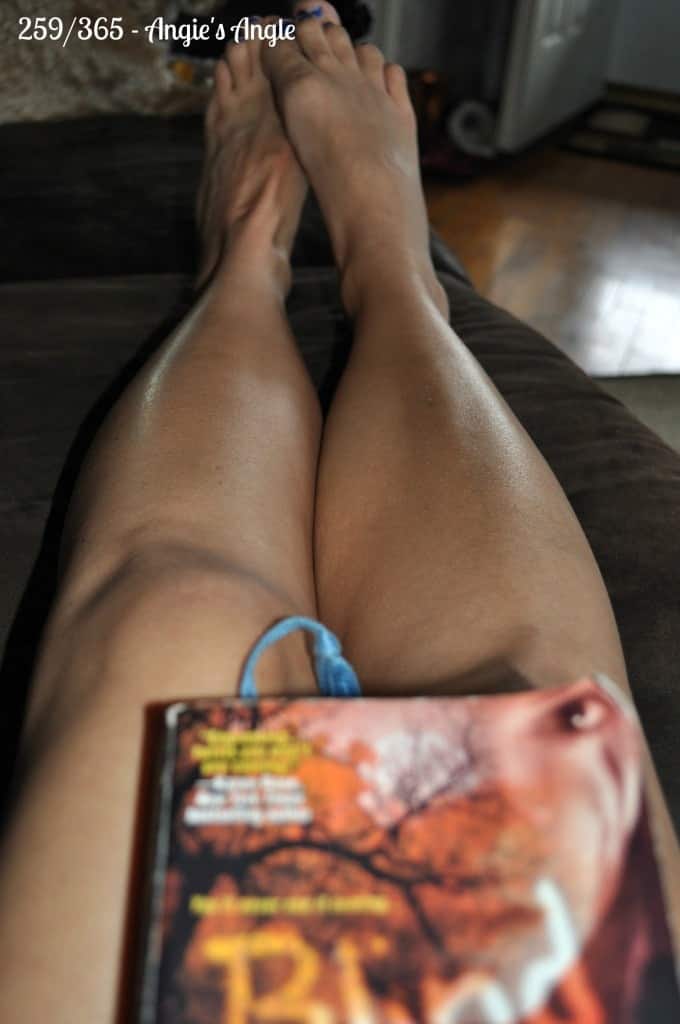 Day 259 – Tuesday, September 16th – I had to take a picture for Crowdtap of my skintimate happy legs, so this is what I took. Book and couch all the perfect makings to make my legs and me happy!