Many thanks to Depend for sponsoring today's story and encouraging people to #dropyourpants for #underwareness.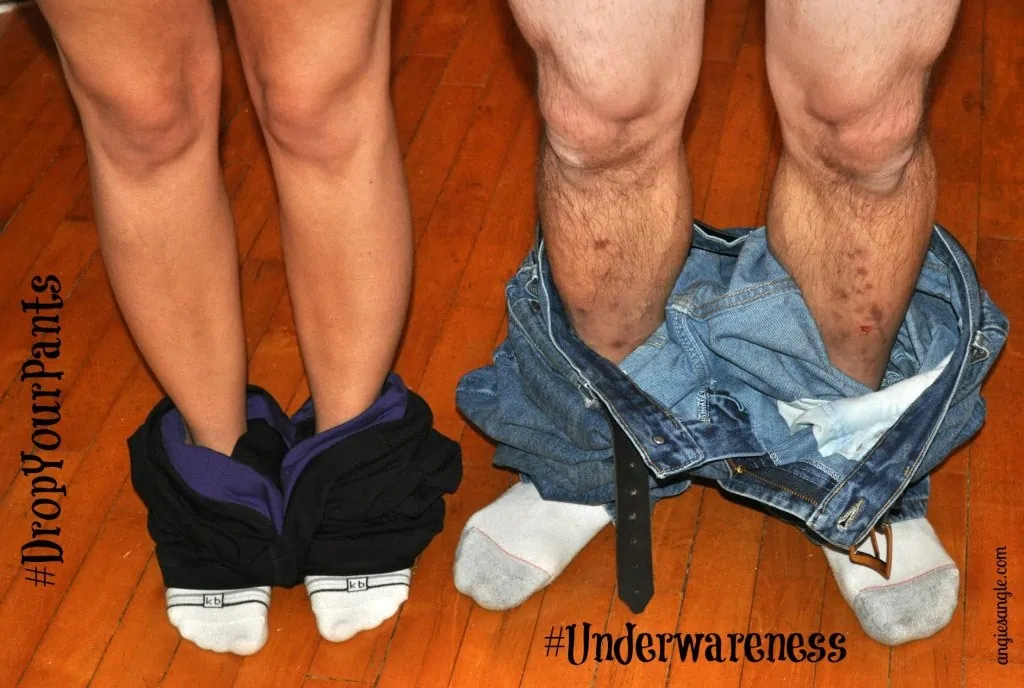 Depend is starting the Drop Your Pants for Underwareness social movement and charitable cause. Depend will be donated $1, up to $3 million, over the next three years to charities that advance the research, education and awareness of bladder leakage for:
-Every pant drop, photo and video shared Using #Underwareness and #DropYourPants
-Every personal video made about what Underwareness means to you that is uploaded to YouTube and tagged #Underwareness and #DropYourPants
Knowledge that bladder leakage just doesn't happen to the old. Over 65 million Americans experience bladder leakage, and nearly half of them under 50. It seems it's a secret that many don't want to talk about. Until now with Drop Your Pants for Underwareness – with that we have my story.
My Story with Bladder Leakage
Having only just turned 35, I wouldn't have thought I would have had to even think about bladder leakage at all yet. Especially not ever having had kids.
Boy was I wrong. I had leaked a tiny bit in the past, but I thought it was just a fluke, nothing to really think about it. I happily went on my way.
Until I got sick last month. I was sick the whole month of September with this awful deep cough, which is when bladder leakage decided to show itself even more. Each time I had to cough and had to pee at the same time I'd get a bit of leakage. It was embarrassing and awful. Am thankful it was only me at home when this happened the few times it did.
It made me wish I had some of this underwear like Depend around to use while I had that cough, cause my bladder and I were not getting along.
I can only imagine its going to get a bit worse as I age, so I am going to be prepared right away by requesting my free sample of Depend right now. You should too, by clicking here.
Supporting the Drop Your Pants for Underwareness Movement
You are probably imaging Depend being like adult diapers. No more!
Depend provides a variety of discreet products that help people regain their freedom and get their lives back, including:
Depend Real Fit for Men and Silhouette for Women briefs: Look, fit and feel like real underwear and feature a cloth-like fabric for a sleek, ultra-smooth fit.
Depend Underwear with Fit-Flex protection: Features more Lycra stands for a smooth and comfortable close-to-the-body fit.
Remember for each photo or video posted in the next 3 years Depend will donate to help figure out a better way of dealing with bladder leakage. Just post a photo or video on any social media site with #Underwareness #DropYourPants in it – it's as easy as that!
Are you going to request your sample and also help support the cause?