Day 3's prompt for the UltimateBlogChallenge was to share a book review. You know I am not great at book reviews, but I knew the perfect one to do, if only I had time. I am getting it in time just by a few hours, but I am getting it done and I am excited. Today I bring you the much talked about Divergent by Veronica Roth – Book Review.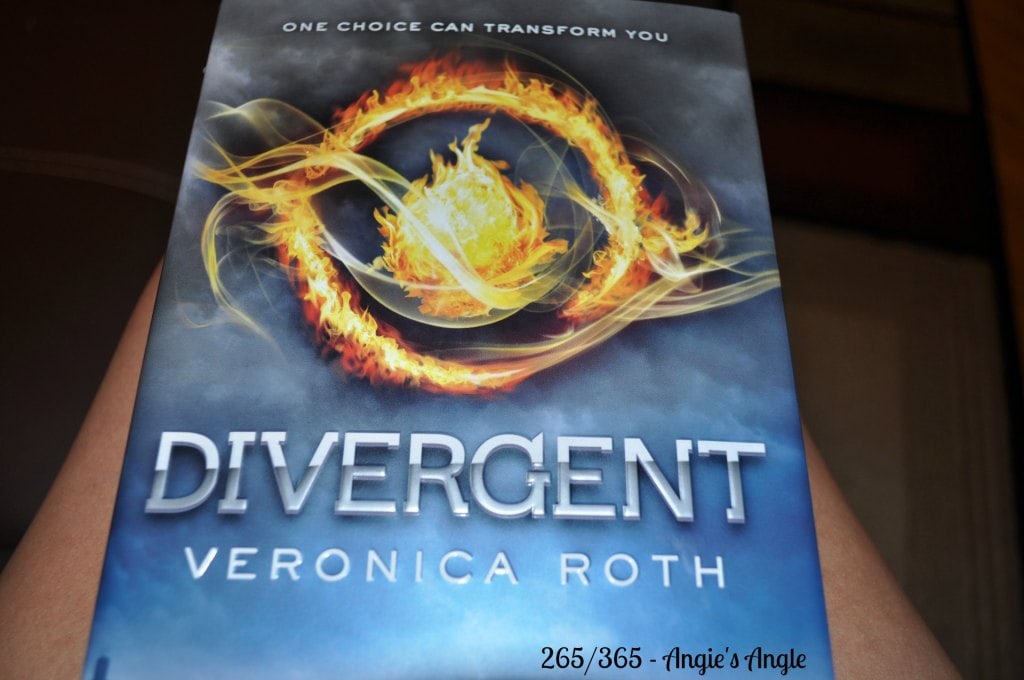 This first book in Veronica Roth's #1 New York Times bestselling Divergent trilogy is the novel the inspired the major motion picture starring Shailene Woodley, Theo James, and Kate Winslet. This dystopian series set in a futuristic Chicago has captured the hearts of millions of teen and adult readers. Perfect for fans of the Hunger Games and Maze Runner series, Divergent and its sequels, Insurgent and Allegiant, are the gripping story of a dystopian world transformed by courage, self-sacrifice, and love. Fans of the Divergent movie will find the book packed with just as much emotional depth and exhilarating action as the film, all told in beautiful, rich language. One choice can transform you. Beatrice Prior's society is divided into five factions—Candor (the honest), Abnegation (the selfless), Dauntless (the brave), Amity (the peaceful), and Erudite (the intelligent). Beatrice must choose between staying with her Abnegation family and transferring factions. Her choice will shock her community and herself. But the newly christened Tris also has a secret, one she's determined to keep hidden, because in this world, what makes you different makes you dangerous. Supports the Common Core State Standards.
I had heard much about this book series, but I didn't pay much attention to it to begin with. I am not sure why. Weather I didn't think it was a book for me or I just didn't want to play in with the hype. Whatever was the reason, I just paid it no mind.
It wasn't until my friend Silence started to rave about it that I went to look it up on Amazon and decided I needed to put it on my Book/Movies Amazon Wish List.
There it sat for quite a long time, all but forgotten – kinda. Until Jason's Mom realized that things on my Amazon wish list were there mainly just for me to remind us that we wanted it and to watch the price on it. And if someone bought it for us, GREAT. So there she handed me all four books of the Divergent series to read for my pure enjoyment.
From the very start of the book I was pulled in. I thought it was so weird to have these five factions. Weirder even when the very beginning of the book Beatrice stating that she wasn't allowed to look in the mirror but on special occasions. WHAT?
When she becomes Tris I am completely in aww of her and rooting for her to beat everyone and show them she is no plain jane Abnegation.
Plus I knew at the very first moment that Four was going to be playing a huge part in Tris's life.
Loved this book!! All I wanted to do was read and devour it, but alas I had other annoying things on my plate.
[usr=5]