As most of you know, we finally bought our new bed frame and mattress in late August. We used our amazon stash of gift cards, a gift card I won from One 2 One Network, and one other small gift card. We personally only paid $2.04 out of our own personal pockets. Pretty amazing, right? Which is why we could afford to get a new bed.
The downfall? Ordering it online and never having laid on it to know if you both personally like the bed and if its worth the money. Completely relying on the reviews you can read online about the bed you are eyeing and hope that it'll be fitting for you as well.
I ended up ordering the DynastyMattress New Cool Breeze 12-Inch Gel Memory Foam Mattress-Queen Size
and the DynastyMatttress 8″ Queen Size Wood Box Foundation for memory foam, latex, and air mattresses
I needed to order a new foundation as well since I have plans to do some switching around in our house so we'll have another guest room for people to come stay with us.
It was completely scary, but also exciting. The mattress arrived first, but since we didn't have any room upstairs to lay it out and let it rise like stated, we had to wait for the bed frame to get to us. Both boxes came in a big long box, which was awkward to carry, but so much easier to get up our spiral staircase to our bedroom.
I was looking at the box the foundation came in thinking well that is odd, how is that going to work. Then once we got it opened I realized oh I see we have to put it all together ourselves. It went together fairly fast and easily, but we couldn't lay it fully down like was stated since we just didn't have the room to do so. We did okay though by putting it on our bed frame and putting it together that way. It seems sturdy and should last a good long time.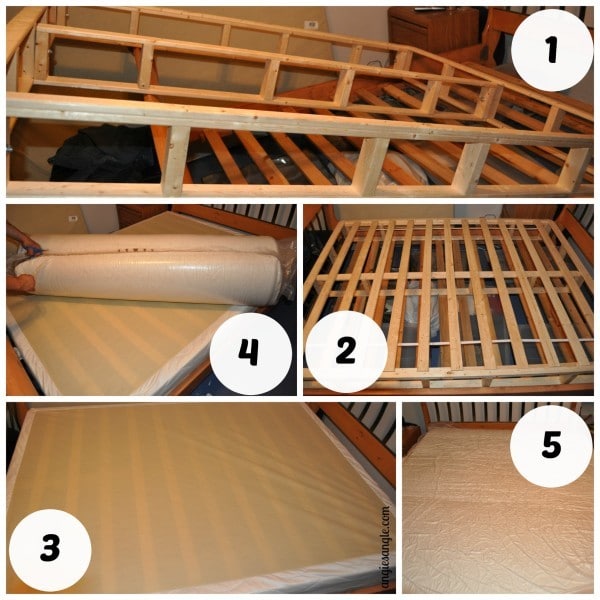 The mattress itself came wrapped up tight in a vacuum sealed bag, it quickly started unrolling rising as soon as we opened the bag. The directions though said to let it rise and air out 72 hours before using it.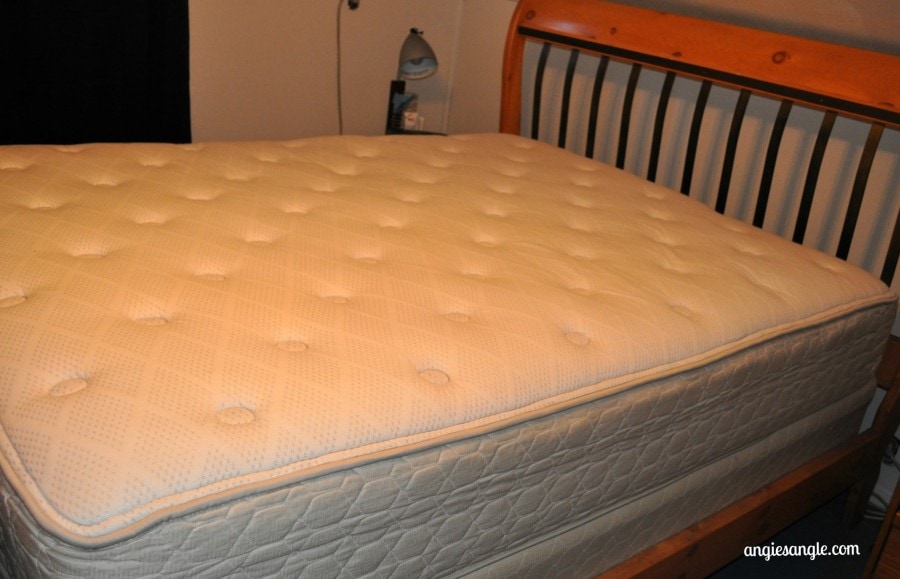 Waiting all that time to sleep in our brand new bed, was complete torture!! We wanted to set it up completely right though and not mess something up by using it before it was ready for us.
I am going to blame my sickness and being anxious on actually being able to sleep in our bed for not getting pictures after it completely was set up. Only getting a picture after it was made and ready for us that night. Total blogger fail on that one!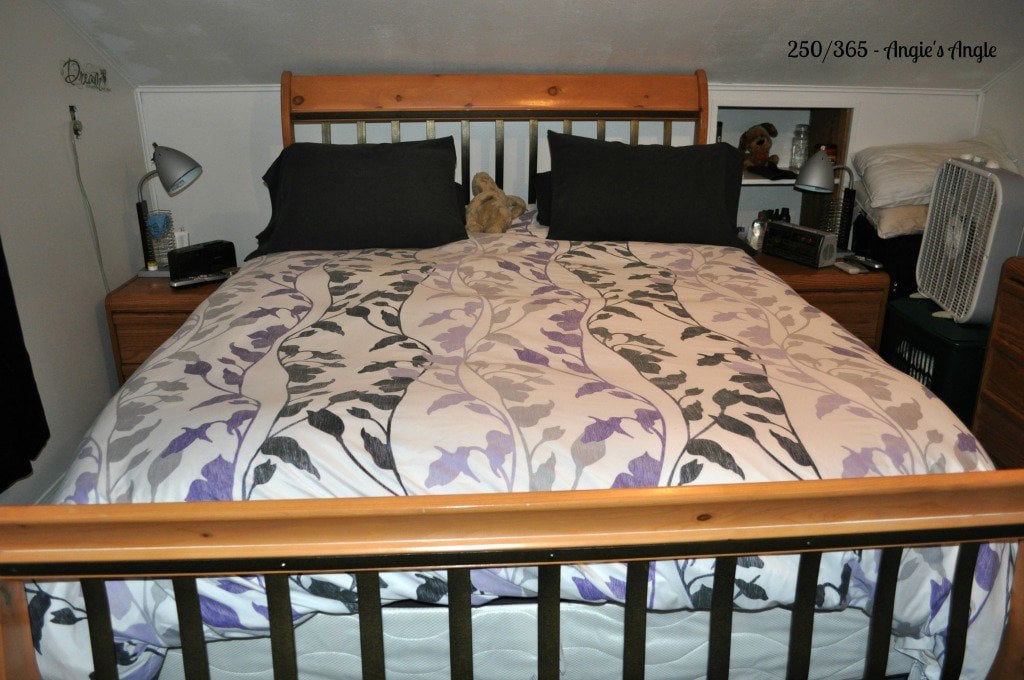 The Dynasty mattress itself is comfortable. The first few nights I felt like it was conforming around my back as I laid there, that didn't last. Weather it now knows my body and doesn't need to or what I am not sure. It's a little firmer then I would like, but still very comfortable. Our aches and pains have seemed to lessen a bit.
For the most part a win for us.
I do wish it was a bit softer when laying down, and the edges were a bit more firm when sitting down on the bed.
Are you on the market for a new bed? Will you give Dynasty mattress a try?