Part of a healthy lifestyle is exercising. We all know this, but actually achieving it sometimes is hard. When I get my butt moving, I like to do a variety of things so I don't get burnt out one thing.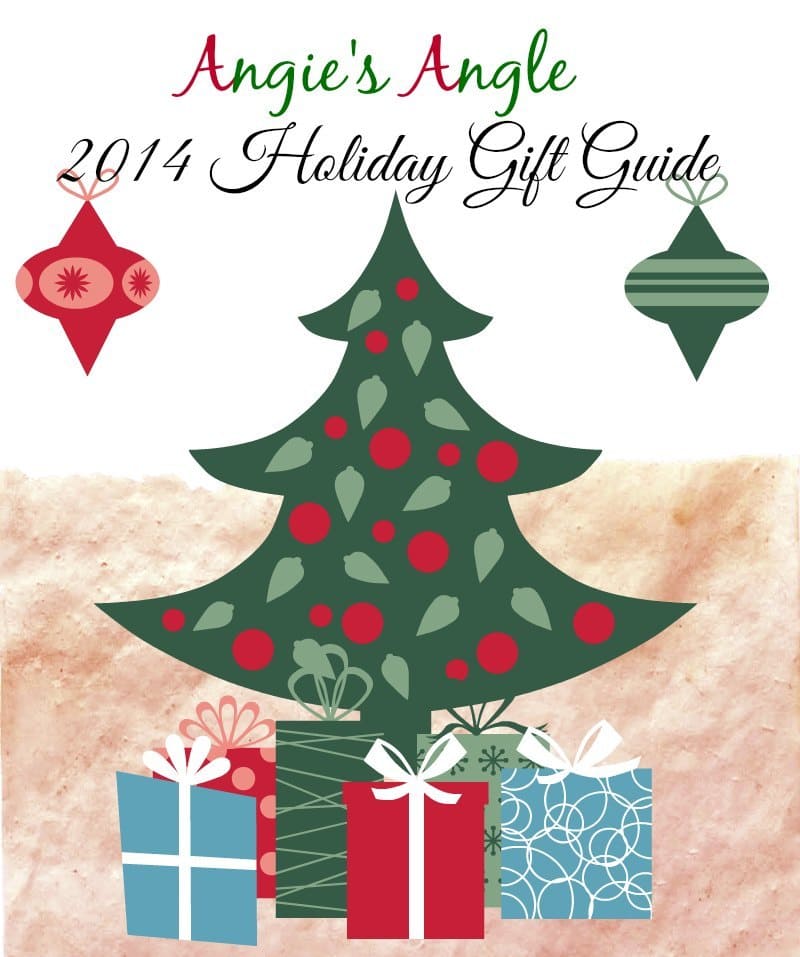 One of those things is jumping rope. I love jumping rope. It's great fun and yet is an amazing workout. I remember jump roping in school and couldn't get enough of it. I also remember Jump Rope for Heart – anyone else remember that?
Anyway, I have this amazing jump rope to add to my Holiday Gift Guide that would be perfect for anyone that loves jump roping. Whatever the age. The great thing about this jump rope? It's an adjustable jump rope, so it'll be perfect for your height.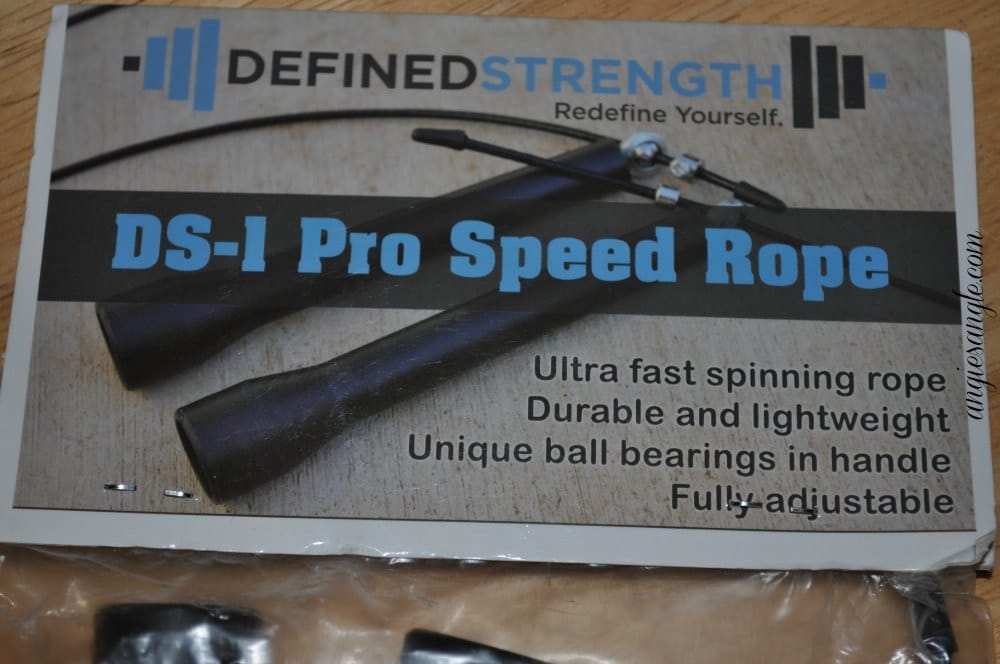 – Adjustable Jump Rope
UNIQUE METAL BALL BEARINGS IN THE HANDLES – provide effortless rotations of the rope, create incredible speed and are IMPERATIVE to mastering those pesky DOUBLE UNDERS!
EXCEPTIONALLY FAST AND DURABLE – yet still lightweight. Tapered handles offer maximum comfort and grip allowing you to string double unders together naturally. PERFECT FOR BEGINNERS AND EXPERIENCED ATHLETES.
10 foot EASILY ADJUSTABLE ROPE – The rope easily adjusts permanently or temporarily. The phillips screws on each end are low profile, will not get caught on the rope and take just a second to move into position. This is a wire rope and wire cutters are recommended for cutting it.
There is NOTHING TO LOSE BUT THE WEIGHT! Using this jump rope will help improve your cardio, increase agility, increase coordination, jump-start your weight loss efforts and improve your overall fitness level.
My husband and I did have some tricky moments when adjusting it for him. Only because the adjustable screws were so small so they were hard to grab, but it does make it nice for when actually jumping with it so you aren't hitting those screws or being annoyed with them near your hands. The jump rope is adjustable up to 6'6″ of height. Really a range of height to be adjusted to.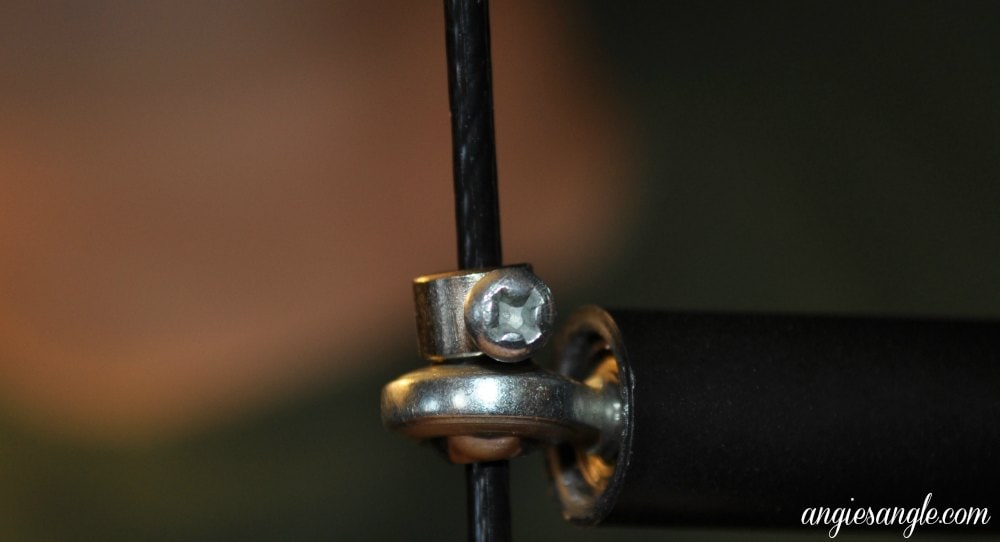 The jump rope itself flies once you start jumping because it's such a thin wire. I do wish it came in different colors other than just black just so I could see it a bit easier while jumping. Not that you always need to see it, but it would be nice added benefit.
We had quite a bit of fun with it though, in just the tiny bit of testing out it out we did.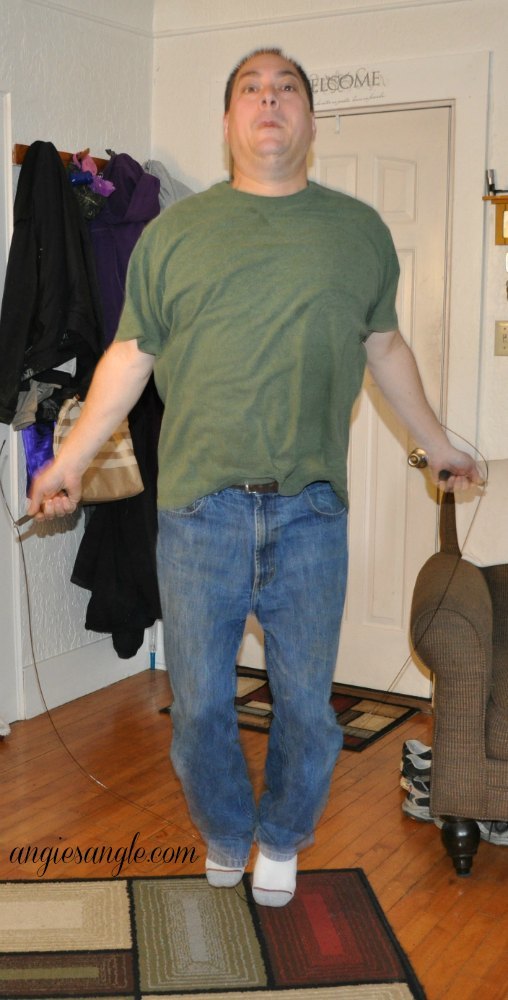 Have someone on your Christmas list that would enjoy this jump rope? It's perfect for CrossFit, MMA or Boxing Training. Or if you are like us, just for your regular in home working out.
Buy it now at Amazon for $18.99 – Defined Strength DS-1 Pro Speed Rope – wait though. I have a special code for you to save $5 on it until the 15th of December 2014. Just put ROPE5OFF in the promo box in checkout at Amazon.
Giveaway