I love Christmas.
I always have. It's always been something very special to me. The whole month of December is filled with wonder, magic, laughter, and special memories. At least that is what I always hope for. Each December rolls over and I think it's time to get into the wonder of the season. It's a whole month-long special season for me.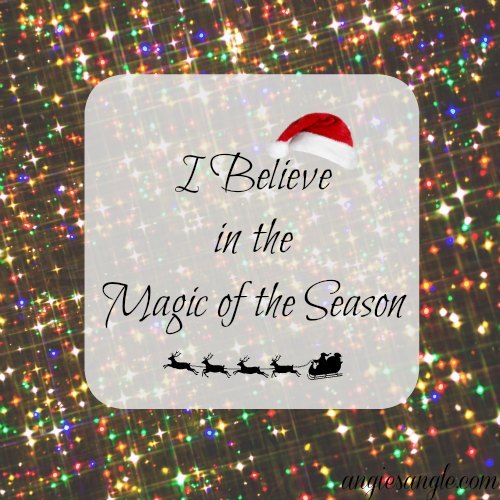 Every since I was little, our tree went up the first weekend of December. Always. Never earlier, never later. That first weekend of December kicked off the Holiday season and that is something we now do in our household. *as I am typing this we are getting ready to decorate*
I also believe in the magic of the season.
I believe anything is possible during this time of year. You never know what magic might sprinkle on you.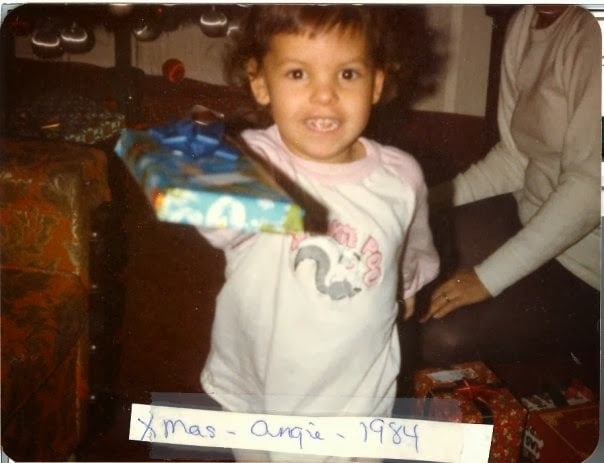 I still believe in a higher presence during the season, not necessarily Santa himself, but something. Something out there that every so often surprises you with something extra special and something to remember the season with. Something you'll be able to tell others about season after season.
I have two of those, something I keep sharing over and over, that just makes me believe in the magic of the season.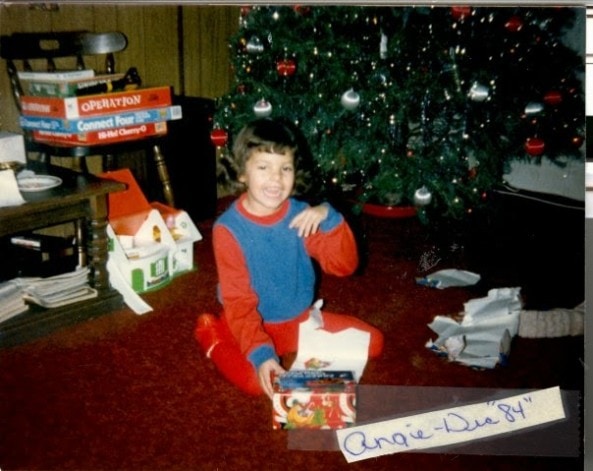 One year, I was probably about 5, I was laying asleep in bed early one Christmas morning. Mind you, for YEARS, I would get up at like 5a.m. filled with excitement. So this was even before I was fully awake, so it would be earlier than that. All of the sudden I woke up to what was this HUGE big hug, it was filled with warmth and love and just something extra special. I woke right up and there is no one there. Nothing. My Mom and Dad are still asleep way down in their bedroom. I was completely alone. But there was no denying I had been hugged and hugged tightly.
My memories from years past might be fuzzy, but that is something I'll always be able to tell you about and know exactly how I felt at that time.
The second time was when I was a bit older and we had our dog Rascal. I would say I was probably about 12 or 13. Enough where I knew who did my presents each year. There was this one present under the tree though for Rascal. It was in completely different wrap then the others Christmas morning. None of us knew where it came from. It was this stuffed flat dog for Rascal.
See Magic.
I believe in the Magic of the Season. Do you?