Catch the Moment 365 2014 was the idea of Mindi of Simply Stavish, Sarah of Nurse Loves Farmer, and Stephanie from Behind the Camera and Dreaming. Who are our wonderful hosts guiding us through this journey through this Facebook Group. We are almost done with the year but come join us because we are doing it again next year. Won't you join along this time?
And that is a wrap!
We have photographed every single day in the past year and it's all happily logged on my blog. Yes, Yes I know I missed some days, but you know what I still stuck with it and made it this far, so I am proud!
Guess what? I am doing it again this year. This time around though I do actually want to advance my photographing skills.
I give you the last week of 2014 for Catch the Moment 365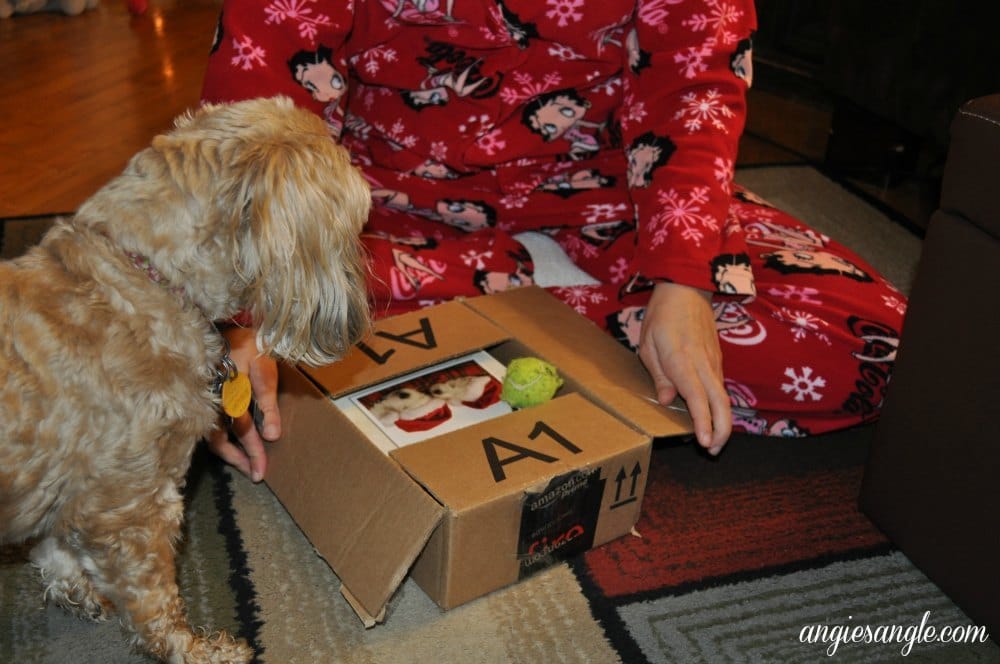 Day 358 – Wednesday, December 24th – Christmas Eve. We don't always open a gift on Christmas Eve. I was told to open this one though, Roxy was determined it was her gift, not mine.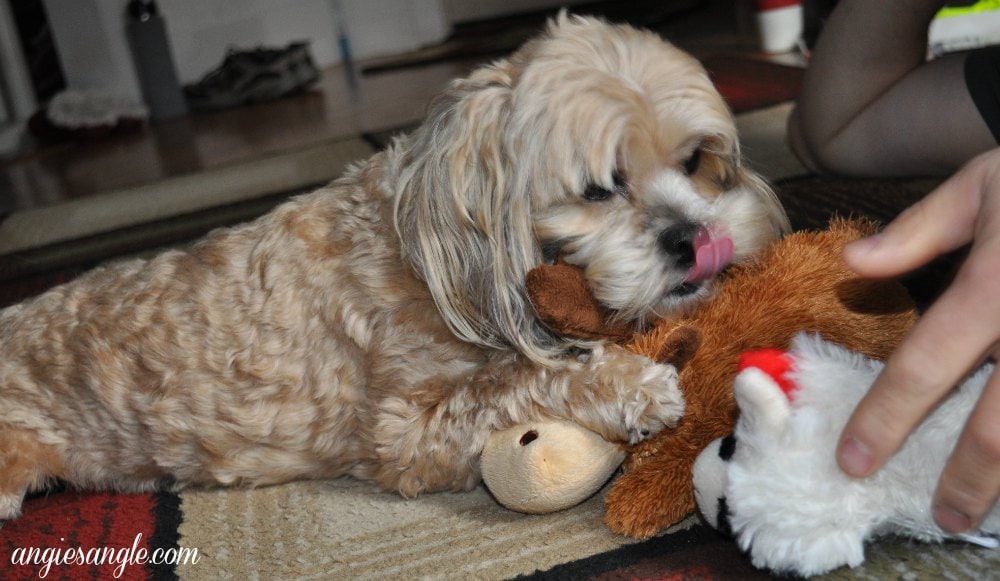 Day 359 – Thursday, December 25th – Probably one of my all time favorite photos from Christmas Day. She'd get so excited with each new stuffed toy opened, but don't you dare take the previous one, that is her's too gosh dangit.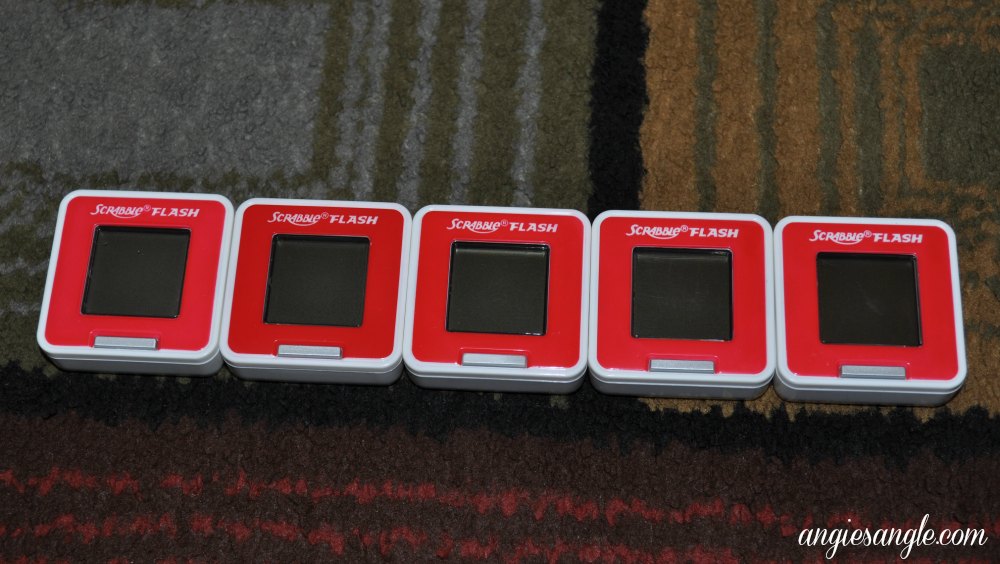 Day 360 – Friday, December 26th – I have to admit this was kind of a cheat photo. Only because I was going to take this on Friday, but I completely got taken away with something else never got a chance to play it. So this photo is actually taken the 27th, but I knew this was what I had originally plan to take, so I cheated slightly. The new Scrabble Flash my mother-in-law got me for Christmas. We love it!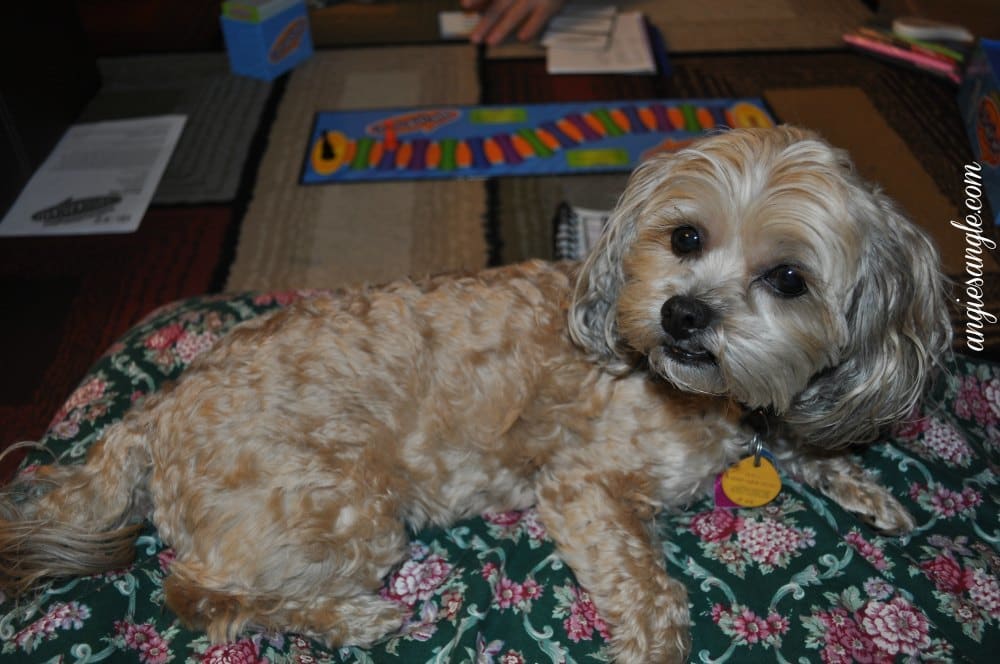 Day 361 – Saturday, December 27th – Oh what Mom? Did you put this pillow out for you for game night on the floor? I do not think so.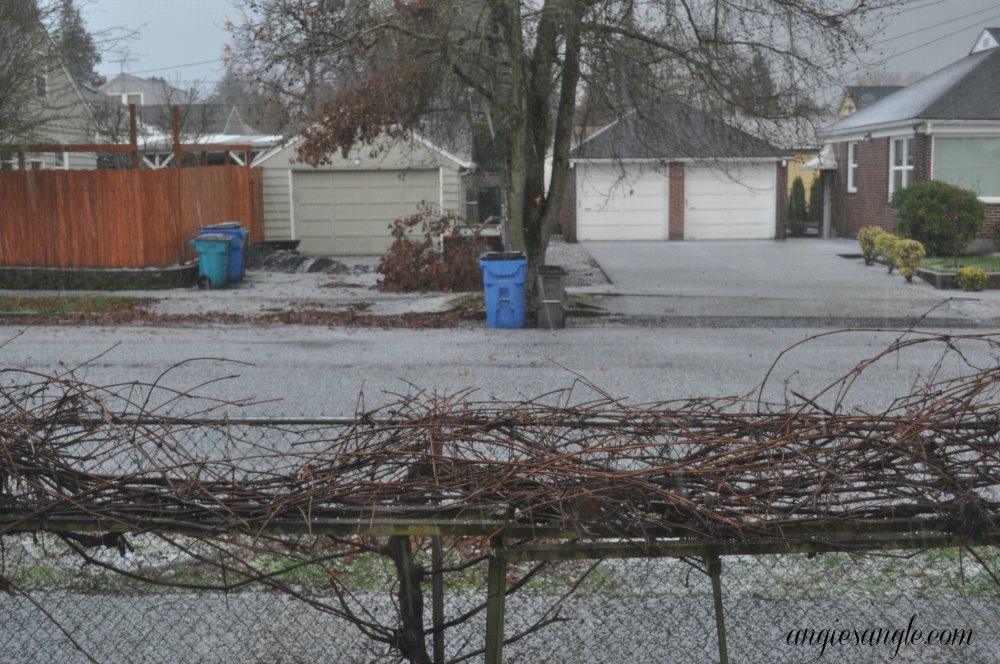 Day 362 – Sunday, December 28th – We had this heavy sleet, which in turned looked like snow.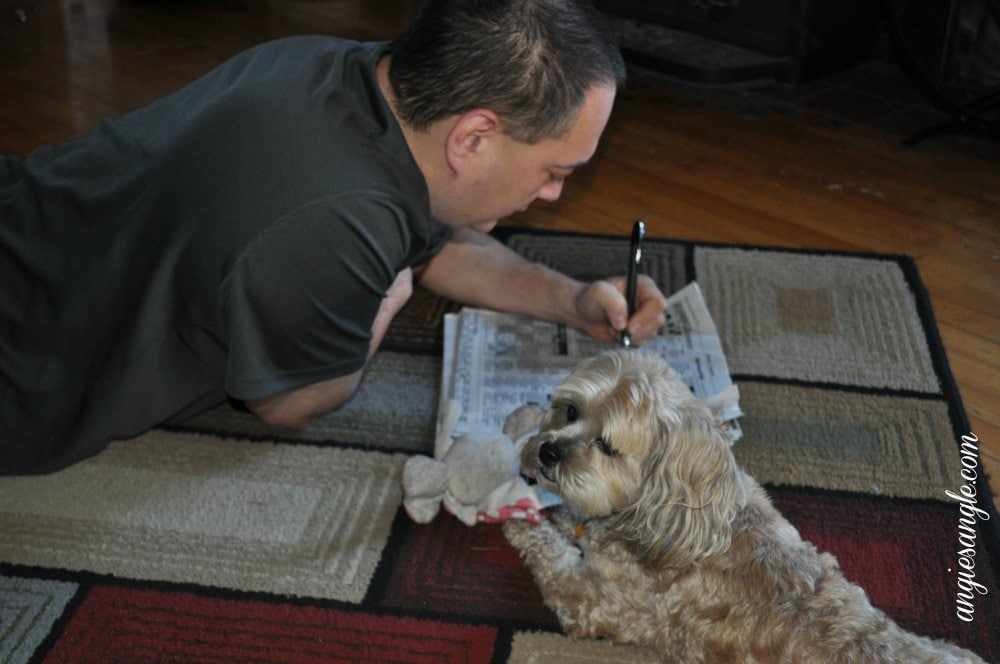 Day 363 – Monday, December 29th – Roxy had been sitting on the far side of the newspaper with no toy or anything, just looking down at Daddy like she was helping him with his crossword puzzle. Of course though, as soon as she saw me grab the camera she moved quick as lighting. This was after several different attempts to get her back over there.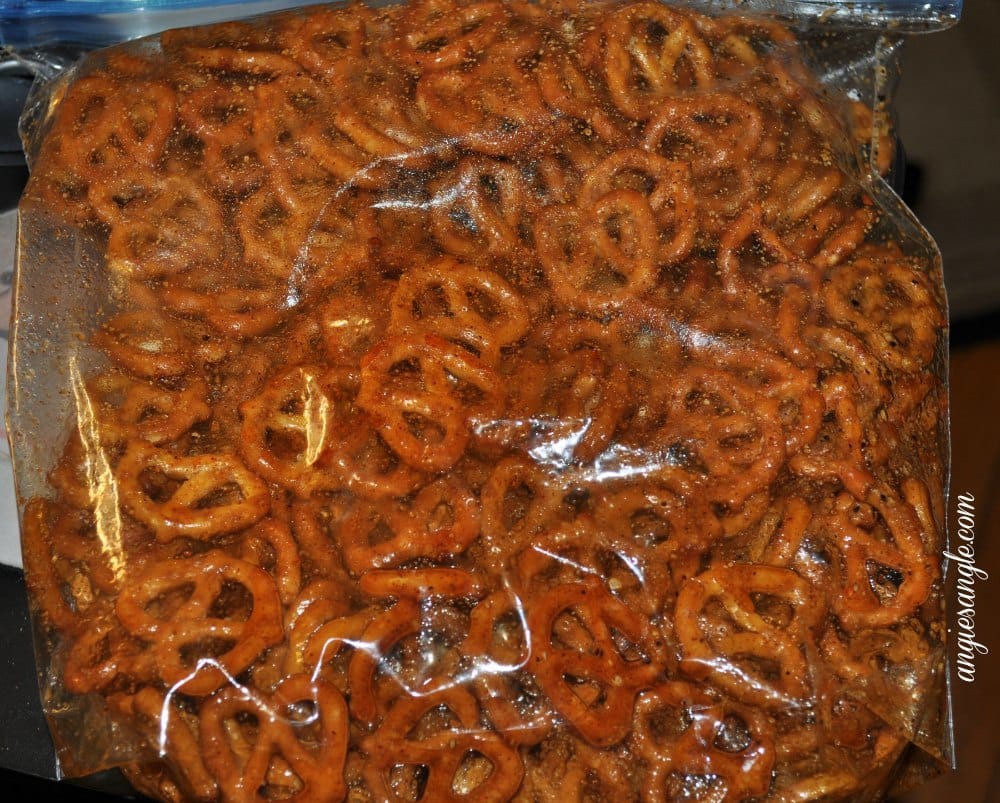 Day 364 – Tuesday, December 30th – I prepped the spicy pretzels for our New Year's Eve yum feast. You can find the recipe, here, which turned out yummy!
And that was the end of the exact week of photos, but since I have the very last photo of the year all ready to share as well, I decided I'd share it here so I have all 2014 all cleared out and ready to start fresh.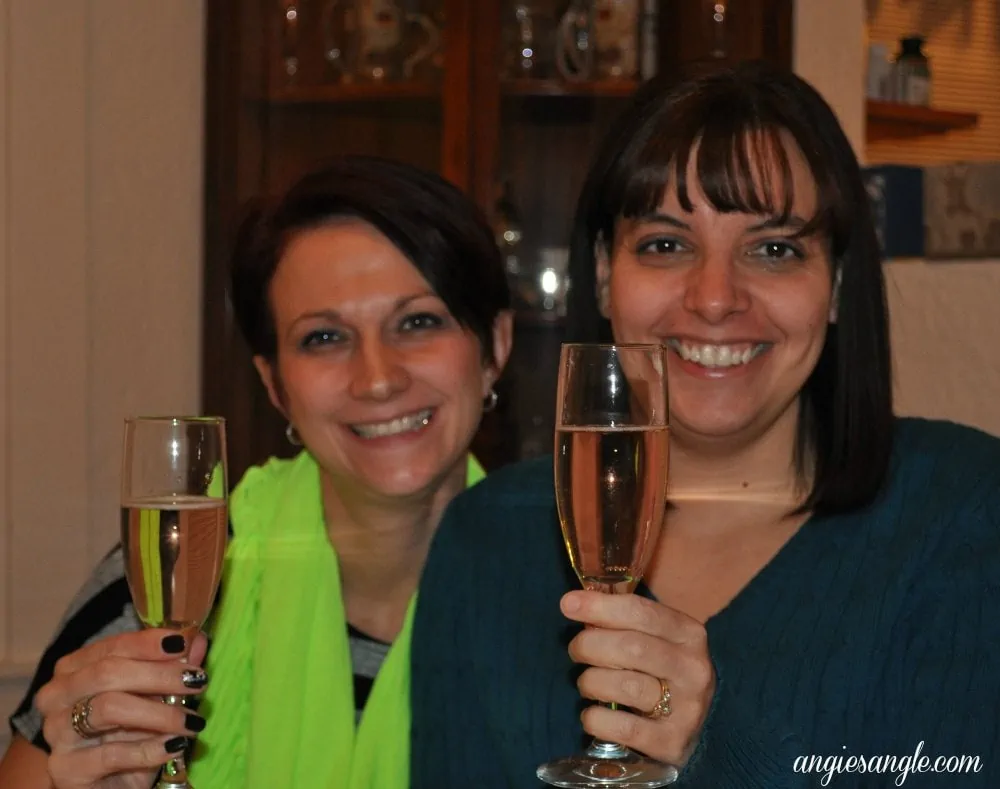 Day 365 – Wednesday, December 31st – New Year's Eve. Full of games, food, and drinks. Debbie and I getting ready to host in the new year with our special bubbly she got me last year to ask me to be her matron of honor.
Happy New Year to All!!
Not only will I be doing Catch the Moment 365 again this, I'll also be hosting a weekly link up called Project 52 – where you take one photo a week with a certain theme for each week. I thought about if I'd just combine it with this or be separate, and I decided it would be a separate posting altogether. I'll share more details in a new post shortly!