Welcome to Project 52. One theme, one photo, once a week. Simple. I hope this project will help you grow as a photographer. Amy, Sarah and I are going to co-host this link up each week. Each of us will pick a favorite from the previous link up to share each week.
I am so late getting this up. I'm so sorry about that. I told my husband I suck at hosting this link-up. I somehow hurt my neck Thursday while I was deep cleaning, not sure what I did. But I was not me the last two days and it hurt like heck. I finally took something last night before bed and I feel so much better today. I even had to cancel game night, which pained me.
It's been a great joy to me though to host this each week and be able to see so many different takes on each week's theme.
Last week's theme was a self-portrait and it was so lovely to see all your lovely faces! I decided I just couldn't pick one to share. It would be like picking your favorite child since each one was a favorite of mine. It was a great pleasure being able to see those that are usually behind the camera and not in front of it. You all need to be in front of it more!!
I wasn't sure at all what type of photo I'd get for this week's theme of texture. It took me awhile to think of what I was going to capture.
Project 52 – Week 11 – Texture
It's hard to capture texture. It would be easy enough to touch up a photo to put in texture, but I wanted something that is texture to me.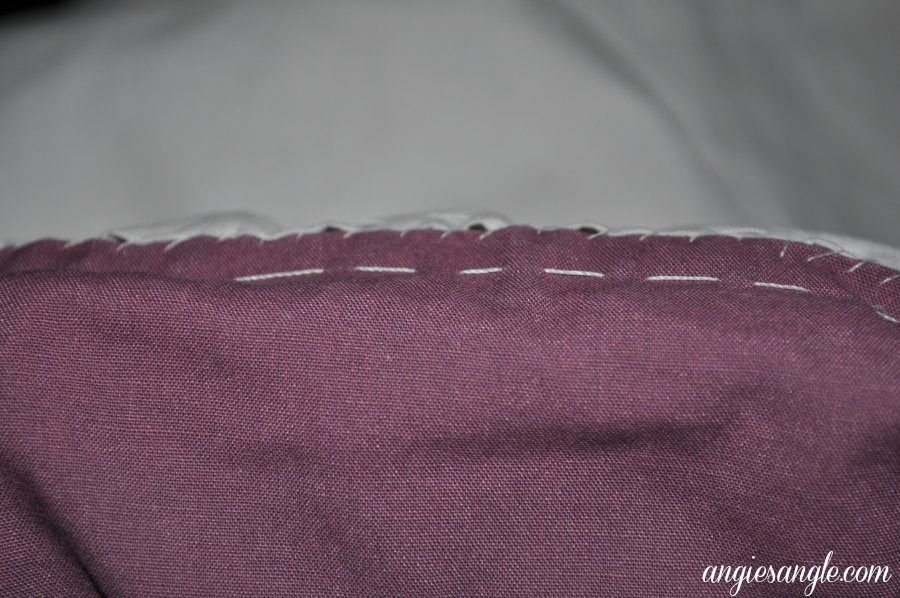 This is texture to me. It's an edge to a blanket. I love thumbing the edges of blankets, sheets, and the like. It soothes me. Jason hates it if it starts to hear it, it drives him nuts. If I am anxious though or trying to get sleepy that is what I do. I slide my thumb across and rub it.
Your turn, what did you come up with for texture? Link-up below.
Here are the themes for the next 52 Weeks. Feel free to join in at any time!
Feel free to join us on instagram using the hashtag #Project52Photos.
Project 52
This Weeks Theme: Silhouette
Next Weeks Theme: Technology
Grab our button and share on your blog so others will join.
Come back next Friday and link up "Silhouette" photo.