I love all the ways coconut oil is useful and beneficial to us. It just amazes me. The more I read the more I realize all the good it can do for us, inside and outside our bodies. Realizing that, I just want to get my hands on all things coconut oil related.
When I first ran across this fractionated coconut oil to review, I was so excited to learn more about it. A coconut oil that always stayed liquid, yes please!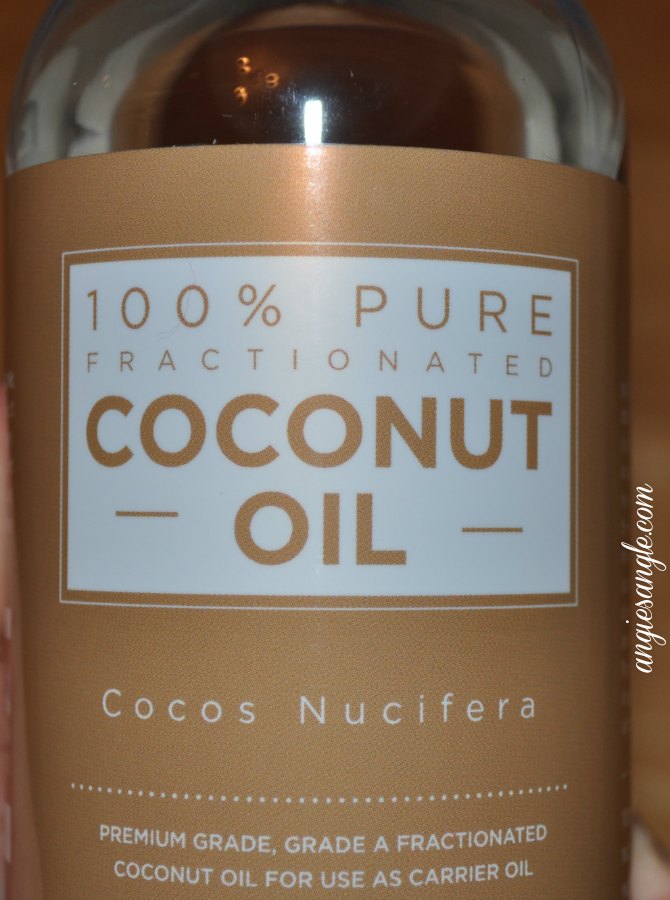 I have to admit, I had no idea what I was going to do with this fractionated coconut oil besides using it as a massage oil as stated in their first opening when it was up for review.
5 Easy Ways on How to Use Fractionated Coconut Oil
Massage Oil – as stated in the beginning, it makes a perfect massage oil. Not only does it stay in the liquid state, but it also has no scent. Also to be noted, it doesn't stain. So no worries about it getting on your sheets and staining them all up. Use where you want it with no worries.
Use with Essential Oil – this is a great base to use your essential oils with. Since it doesn't have any scent and again stays in its liquid form and absorbs so well, this is the perfect base to use with essential oils.
Moisturizer – this is a great product to use to moisturize your skin, even your face. It doesn't clog your pores or cause breakouts. It never leaves you feeling sticky or greasy.
Makeup Remover – have sensitive eyes? Other products don't seem to get all that makeup off? Try this and you'll be amazed at how quickly and effectively it comes off.
On Your Hair – have some frizz you want to tame? Have a bit of brittle hair going on? This works wonders without weighing down your hair.
Those are just 5 of the many uses for fractionated coconut oil.
Fractionated Coconut Oil
Never will go rancid
It is colorless and odorless
100% pure and natural fractionated coconut oil
1-year money back guarantee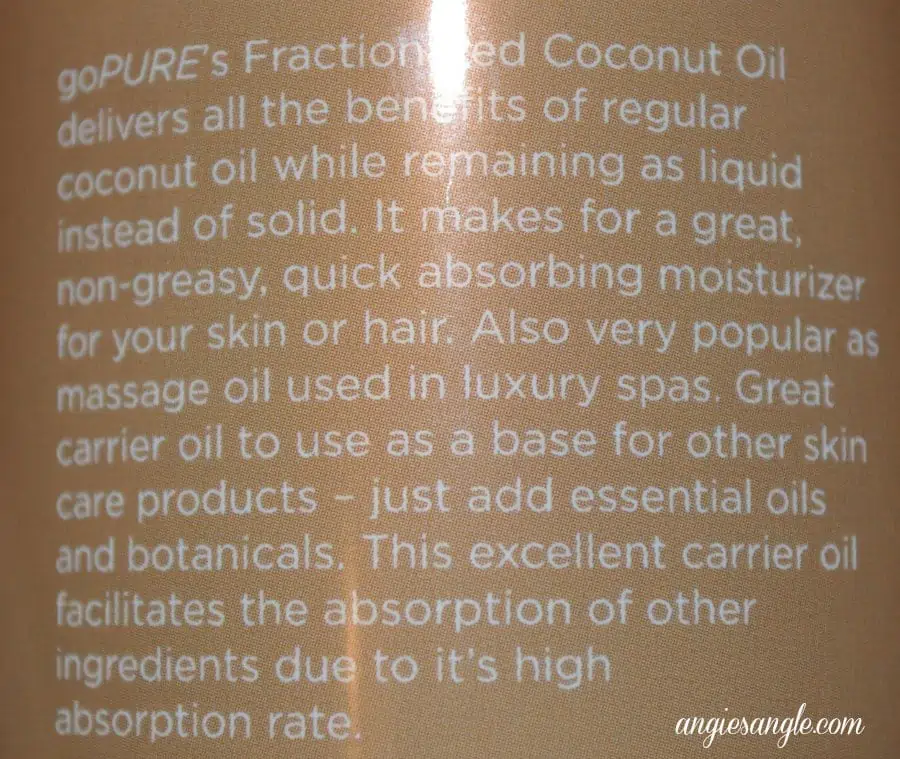 My husband and I try this out as a massage oil the other night and we enjoyed it. It absorbed so well and stayed oily for the time to do the massage but no worries as it quickly absorbed shortly afterwards.
I am personally excited to get into some essential oils more and using this as the base for them.
You may buy this product right now at Amazon – Fractionated Coconut Oil 16oz.
How would you use the fractionated coconut oil? I'd love to hear how you'd use it.