I've mentioned before on the blog how much I enjoy scent on me, in my home, on others, you name it. I love a good smelling product, house or person. There is just something comforting and amazing about smelling something great. It can bring comfort or bring back memories or just make you overall happy.
So when my Purex Insider community offered up the new Renuzit Pearl Scents to review, I just knew I had to get my hands on that product and lucky enough for me (and you) I was picked to review it and offer up a giveaway for you all!
The Renuzit Pearl Scents are the newest thing in air care. They look beautiful and give off a nice soft scent to fill your home up with its scent. There are several varieties of scent you can choose from: Blue Sky Breeze, Serenity, Sparkling Rain, Tranquil, and Seductive Pineapple. Bringing long-lasting odor neutralizer and air freshener in an easy to use product that is also pretty!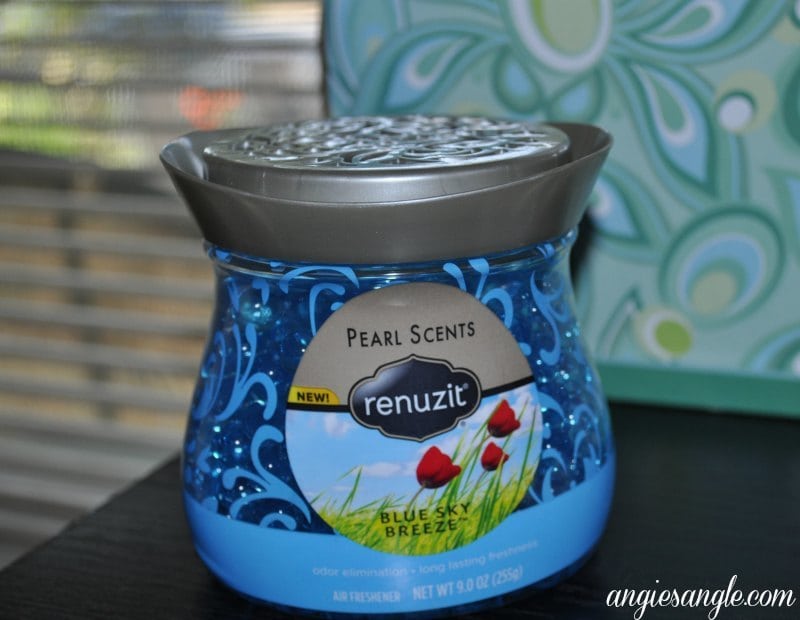 I received the Blue Sky Breeze Renuzit Pearl Scents to try. While it's not my favorite scent, it is nice enough and looks amazing sitting out. I keep looking at it and just noting how pretty it looks. The pearls inside are cute and draw your eye without question.
Though I am slightly worried about the pearls inside when it comes to little kids, please keep this and other products like it out of the reach of little ones.
Once you get your pretty Renuzit Pearl Scents home from the store, you just need to open the lid and peel back the cover on the top and seal back the lid and place where you'd like to enjoy the scent of the product. Easy!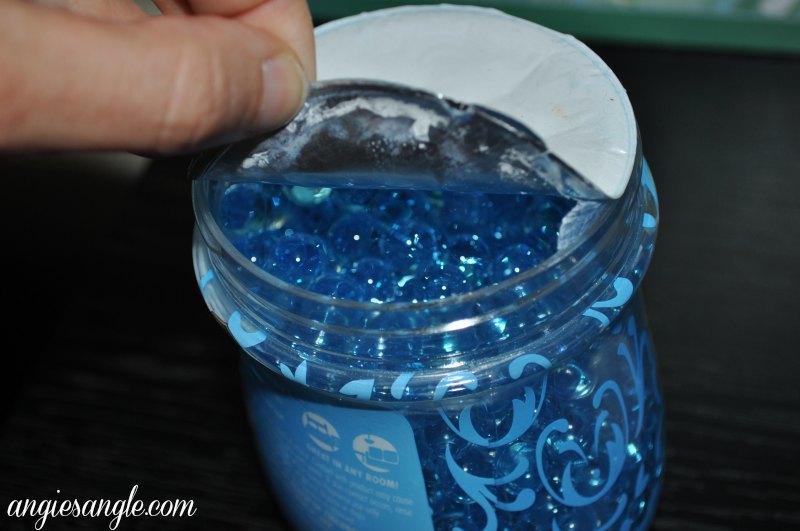 Giveaway for Renuzit Pearl Scents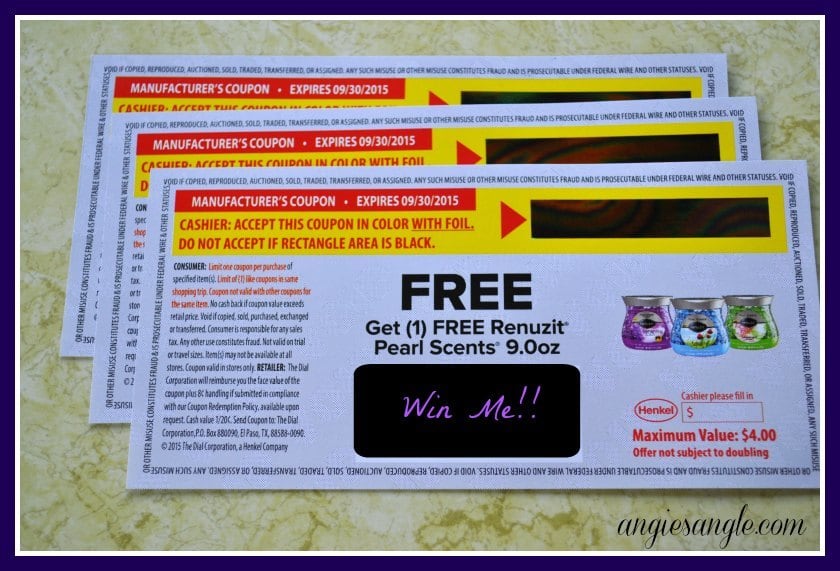 Now you too can bring home the Renuzit Pearl Scents by entering below to win your very own product with the free coupon. USA only please, as I am in charge of shipping out the coupon. Winner(s) will have 48 hours from the time I email them as the winner, or I will be forced to pick a new winner. Good luck!