I had the great pleasure getting an advanced copy of The Australian by Lesley Young. I have a soft spot for romance books and throw in some adventure and you have a great start to a good book.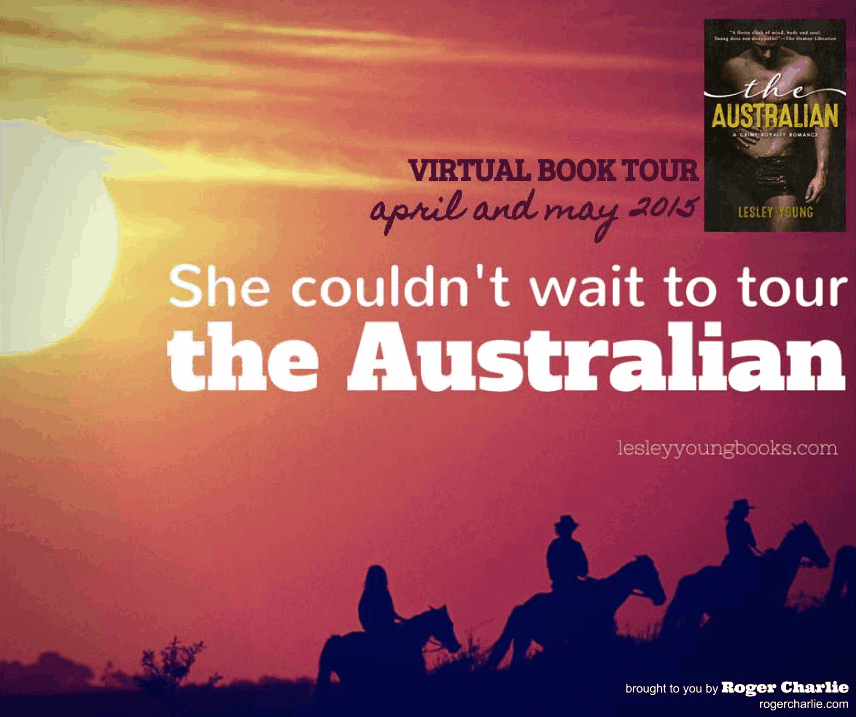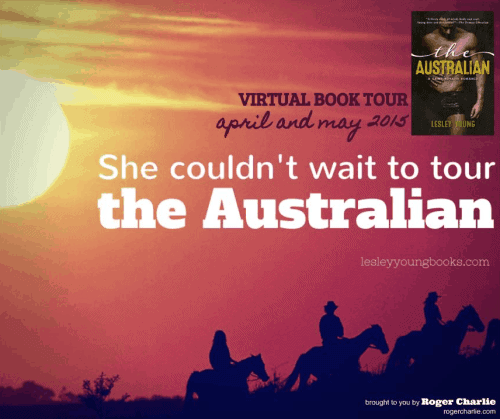 About The Australian by Lesley Young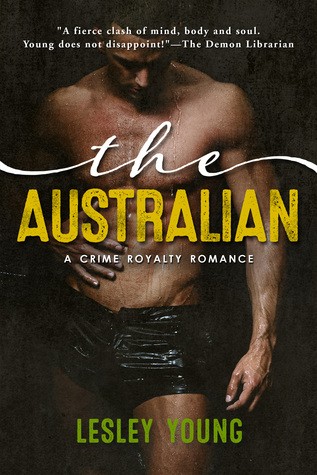 Charlie Sykes takes everything and everyone at face value, and believes life would be a lot easier if everyone else did, too. Jace Knight, international Aussie hotelier and purported playboy, has never met anyone like the absurdly literal and obviously beautiful American who applies to his personal assistant position. The trouble is, how do you seduce a woman whose definition of flirting comes straight out of the Merriam-Webster Dictionary? That, and he's not the only one after Charlie. Seems Mr. Knight may not be a reformed criminal after all. Charlie soon finds herself caught up in a whirlwind of dangerous international espionage that takes her from the hip streets of Sydney to the majestic Great Barrier Reef and the wild, desolate outback. A terrible trap's being laid, but how will Charlie protect herself and prevent a devastating betrayal when she can't even sort out what her heart's telling her?
My Thoughts on The Australian by Lesley Young
I was pulled in right away from just reading the description of the book. What isn't included above is that Charlie picks up everything and sells everything after her mother passes away in America and moves over to Australia, no rhyme or reason behind it. She just wanted a fresh start. Like wow, I could never do that. I have a hard enough time just visiting another country let alone picking up and moving there with no job, knowing no one. That takes a lot of guts.
Charlie gets an interview for the job with Jace Knight and right away states that there will be no sexual under tones in their relationship. It will be strictly a work relationship and nothing else.
As you might have guessed, that goes out of the water pages later.
Loved the roller coaster poor Charlie was in for so long. I was rooting for her and was wondering where it was all going to exactly end. The ending left me a bit lacking, it ended well and all, but I feel there was something missing. I can't put my finger on it, but overall a great book and one you should pick up. Perfect beach read!
A little bit about and from Lesley Young
How I Wrote a Character Readers Either Love or Hate
You won't get 'favorite character of all time' reviews without taking risks
It was not my intention to write such a controversial character when I began The Australian (book two in my stand-alone Crime Royalty Romance series). Her unusual voice came out in the first sentence, probably inspired by my love of quirky, literal characters like Temperance Brennan on the TV show Bones, and Sheldon Cooper on Big Bang Theory. I didn't over think it, I simply wrote true to who she was.
Reviewers have had strong reactions, mostly saying she is their "favorite heroine of all time" but a few have stated that they just couldn't connect with her. It makes me sad every time I read that, but I truly believe I wouldn't have had so many passionate responses had I not taken risks.
Here's how I created Charlie Sykes.
*Dialogue. I probably over did it on this score, removing some (not all) contractions from her speech, giving her an intellectual vocabulary and generally a very analytical voice. However, I think I was being selfish . . . because writing her this way gave me a tremendous amount of amusement. Her speech contrasted so well with the Australian's (Jace Knight) easy-going speech and use of Aussie slang. I found myself writing most of the time with a smile on my face and a full heart.
*Emotions. I was worried about how Charlie would connect with readers if she struggles to experience never mind articulate emotions (she is on the Autism spectrum). So I solved this by having her use colors to describe them early on in the book. As she is throw in intense drama and forced to develop and function, she eventually learns to adapt and experience emotions in all their truth. For many readers, this is what I think endears Char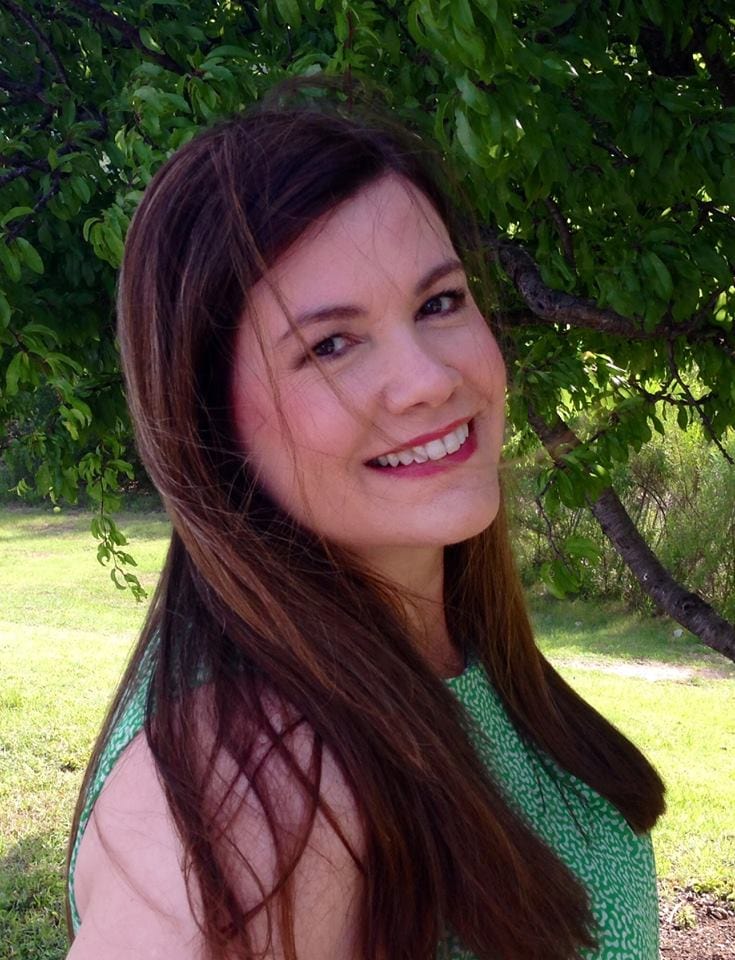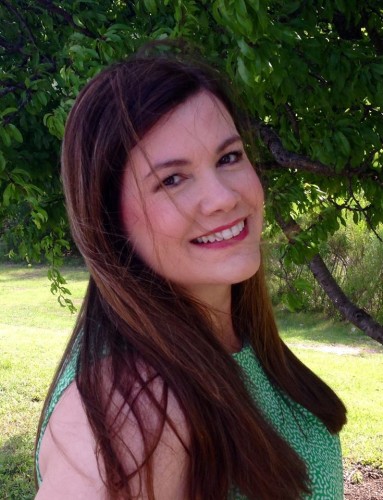 lie to them.
*Choices. One of the greatest aspects of character development is how plight/personality/interests drive decision making. In Charlie's case, she is driven by logic. Her total lack of street smarts makes her not unlike a android, just turned on, entering the world and figuring out how the choices one makes affect others. Readers who love Charlie appreciated this coming-of-age component of the story. But what they don't realize is how integral it is to the plot and the plot's suspense. It's all of her rationally irrational decisions that create the challenges and mysteries, sometimes frustrating for readers, but always engaging.
Lesley Young is a genre-defying author of unforgettable heroines who experience thrilling life- and love-altering journeys. Her debut novel was Sky's End; her most recent stand-alone series, Crime Royalty Romance, includes The Frenchman and The Australian. She loves to hear from readers. Follow her at Facebook, @LesleyYoungBks and Lesley's Blog.
Other Ways You May Follow Lesley Young
Goodreads
Virtual Tour Schedule
Buy The Australian by Lesley Young on Amazon today! – Here for $2.99