I fully believe that every single household needs a good set of tweezers in their house. You might not use them much for "beauty" reasons, but you sure need them if you get a splinter in your finger or various other medical uses that might arise.
As for me, I use tweezers at least daily. I have these horrible chin hairs and sometimes the only way to really get rid of them is to plunk them right out with tweezers. It's a daily horrible chore that I just wish would vanish on its own. Since they don't seem to be vanishing on their own, I have to take matters in my own hands to rid myself of these buggers!
I have beem on the search for a GOOD pair of tweezers for quite some time. They always seem to work okay, but they wouldn't always grab the hair that first time and pull it out like I wanted. Plus my husband gets ingrown hairs and he is always asking me if I can see the hair. I could never get it with our old tweezers, even if I had happened to see them before.
The Effenfine Tweezer Set popped in for a review on Tomoson and I, of course, applied. As I said, I am always on the lookout for good tweezers and was anxious to try these. Lucky enough for me I was chosen and I received them in the last few weeks and have used them since.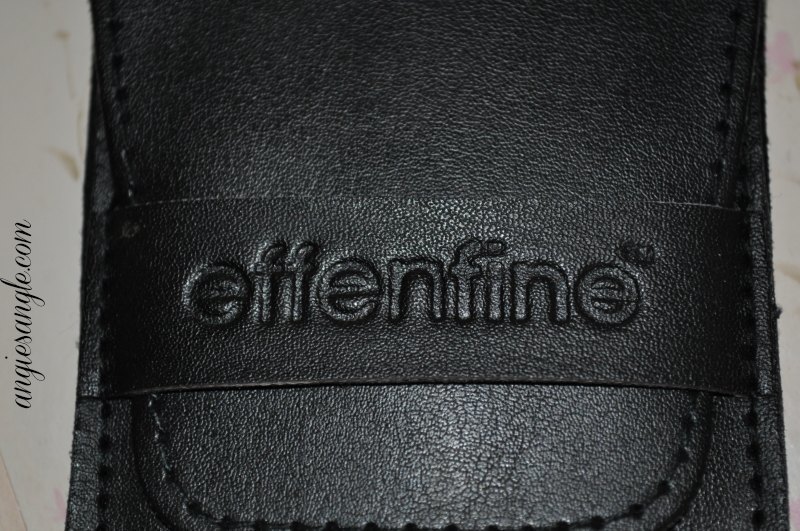 Amazing! Yes, I said amazing. I love the Effenfine Tweezer Set. They came in this nice little pouch to hold the three tweezers and they are a bright pretty red. There is a very pointy tweezer and two of the regular eyebrow tweezers. Each tweezer is made with stainless steel that has been stated never to rust.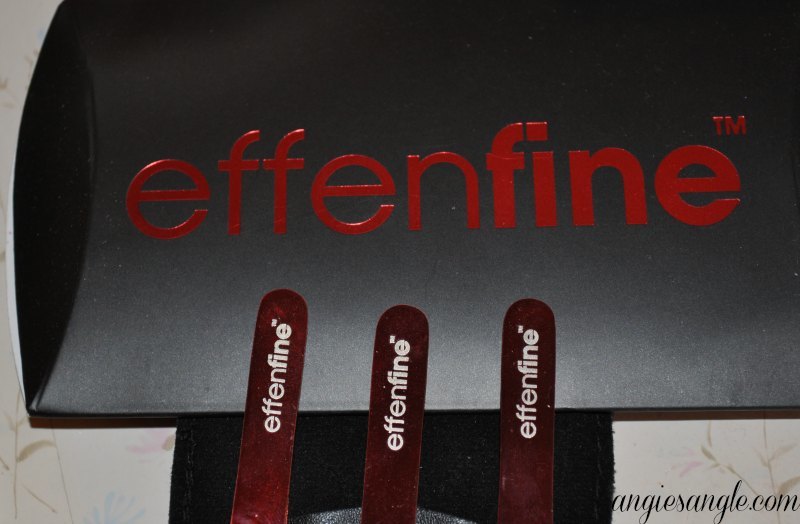 Jason once again had an ingrown hair on his face he wanted me to try to get out. I went up to get the very pointy tweezers from the Effenfine Tweezer Set and came back down. In seconds, I had that stubborn hair and didn't even realize that I had grabbed it. That was how easy and simple it was using it. I was in awe. At first, I didn't even think I had gotten it but with the more I looked and didn't see it anymore the more I realized it was gone.
Then of course I used the two regular eyebrow tweezers on my stubborn chin hair and it was easy as pie to plunk those babies out. I am completely floored by this set and would highly recommend you go check them out at Amazon – Effenfine Tweezer Set. You will not regret buying these babies, they'll be a staple in my house without a question and will be used daily sometimes a couple of times a day.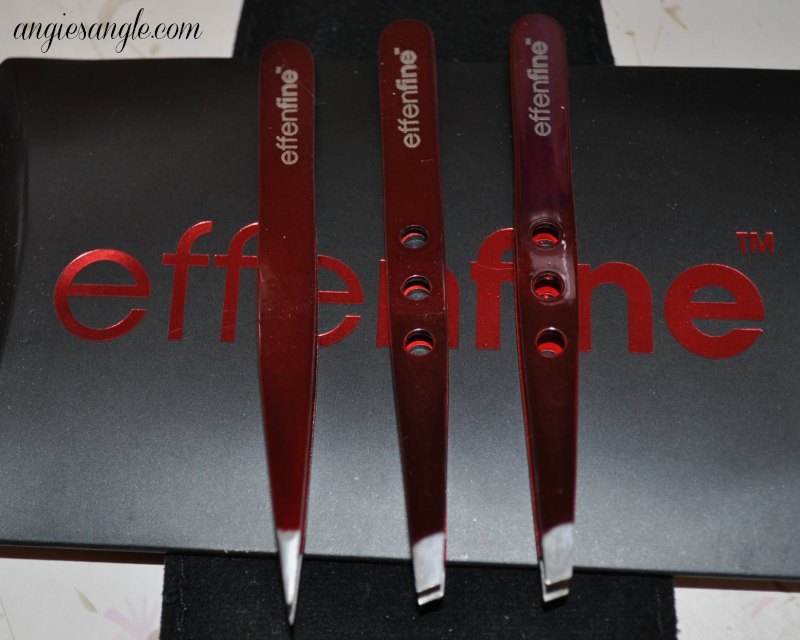 What type of tweezers are you using now? Are you going to check out these Effenfine Tweezer Set?