I'm an organizer. I like things in their place and a certain place for everything. To me, it just looks better and it's easier to find what you want or need each time.
Looking at our house right now though you'd never guess that. Our house is a hot mess. There is a washer and a filing cabinet in our dining room that we are trying to sell. Along with an entertainment center in our second living room that we are also trying to sell. Not counting now the things that have been piled on top of the washer and filing cabinet. It's a mess and is driving me bonkers.
I've slowly been acquiring furniture and other various things to help store things and make them look nice at the same time. Which is why I was thrilled to review this mop and broom organizer for our pantry/washer/dryer room.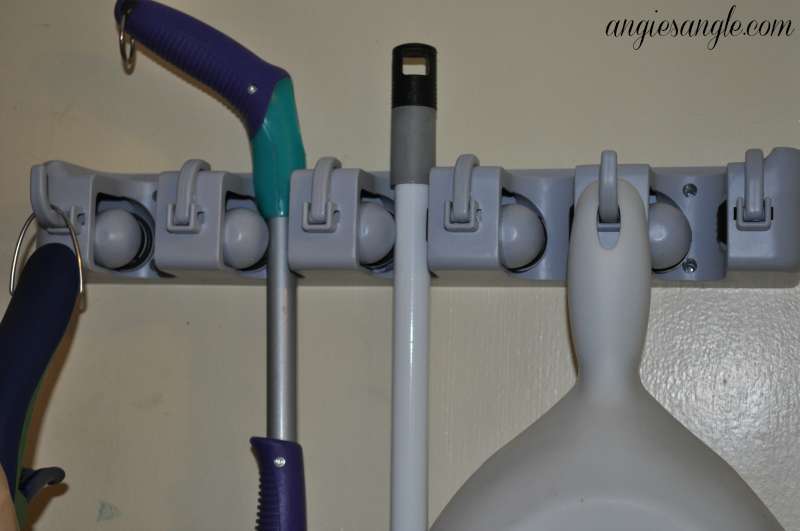 Mop and Broom Organizer
I was looking for something I could store all my household cleaning tools in one simple place. So when I ran across this for review from Tomoson I knew I wanted to try it out. Having the Swiffer WetJet and broom all shoved over on the side of our chest freezer just wasn't working for me.
My husband installed this mop and broom organizer one Sunday afternoon. He wasn't a huge fan of the brackets included with the mop and broom organizer. He feared it wasn't going to hold anything of any weight, so warned me be careful when adding things on.
I careful started adding things, smallest and lightest first and then worked my way up to the heavy wetjet. Presto, it all held and no shifting at all.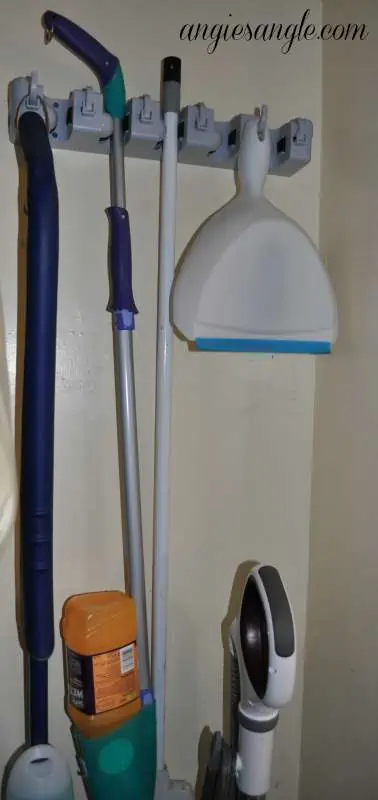 This mop and broom organizer has little balls in each pocket that is supposed to hold up to 7 1/2 pounds of weight. The little rolling ball adjusted right to whatever handle you put in, to hold in there in place.
It's very simple to use and thus far I am really liking it. I smile each time I walk by it because everything has its place and doesn't look all messy and gross.
Step by step the house will feel clean and organized.
You may find this mop and broom organizer over on Amazon.
How do you organize your home? Would you be interested in using this mop and broom organizer in your home? How do you plan to use it?