I love pampering myself with beauty products. Taking a bit of extra time a day or two out of the week. It makes me feel revived and just overall better with how I look and even how I feel overall. Even with my love of pampering myself, I have never been to an actual spa. I go get my hair cut and dyed, that is all I do. I am not super comfortable with going somewhere and having things done though I imagine I'd like some of it.
Trying out new beauty products is a fun way for me to experiment with what I like or don't like. You just never know when you are going to run across the next thing that is going to be your new favorite.
The Zakia's Moroccan products are a line of all natural products, so you don't have to worry about what you are putting on your skin. Plus everything I have tried thus far is just FAB! I tried the Moroccan Ghassoul Clay Mask just last month and I fell deeply in love with it. Which led me to be very excited when I received these three products in the mail just recently.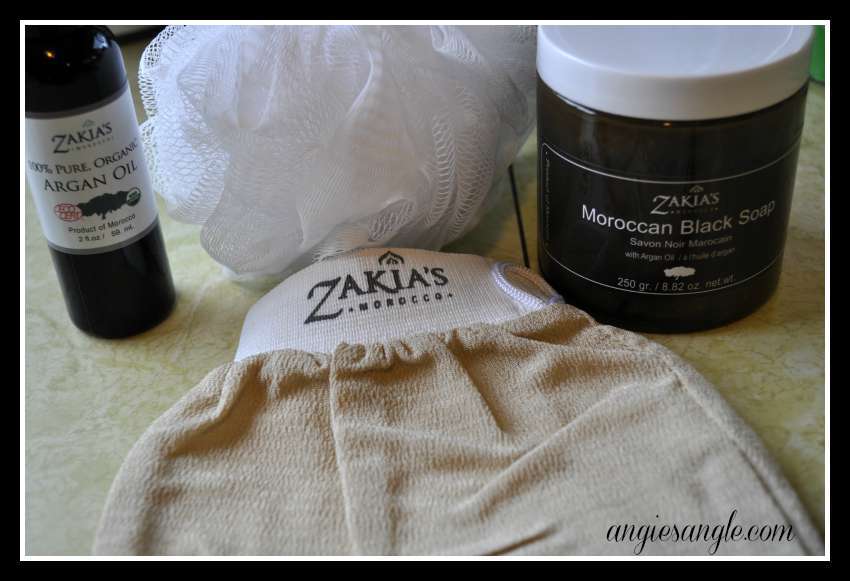 The Zakia's Moroccan products I received this go around were the Zakia's Moroccan Black Soap, the Kessa Exfoliating Glove, and Argan Oil. All meant to be used together if all possible.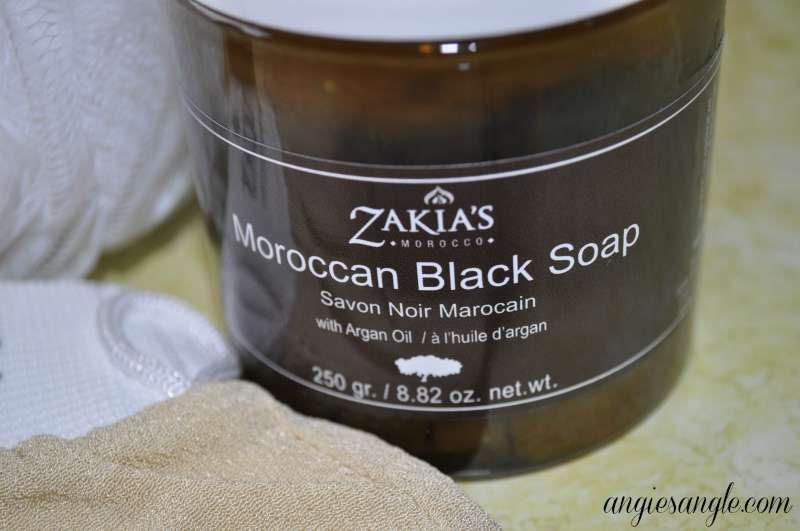 I used the Zakia's Moroccan Black Soap in nice hot bath the other day. It says to use it like you would a regular soap. It kind of reminded me of an exfoliating product, texture wise. I put a bit in my hands and swiped it on the loofah that Zakia's Moroccan sent me. You get a good rich lather going on your skin and if you can let it set for 3 to 5 minutes to let it really set in and deep clean you. Which is why I decided to use it in the bath instead of the shower. It felt nice on, I did my bottom half first and rinsed that and then did my top off. Made it easier to leave one-half out of the water while the other side set.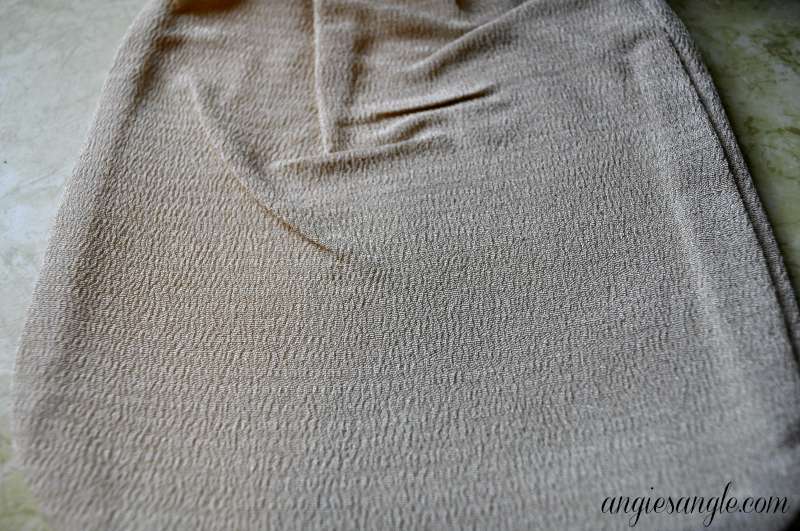 After rinsing off the Zakia's Moroccan Black Soap, I grabbed for the Kessa Exfoliating Glove. I made smaller circles over my arms, back and legs and it felt amazing. I didn't see any peeling, but I sure felt it working on my skin. It wasn't unpleasant by any means, but you felt the glove doing its job.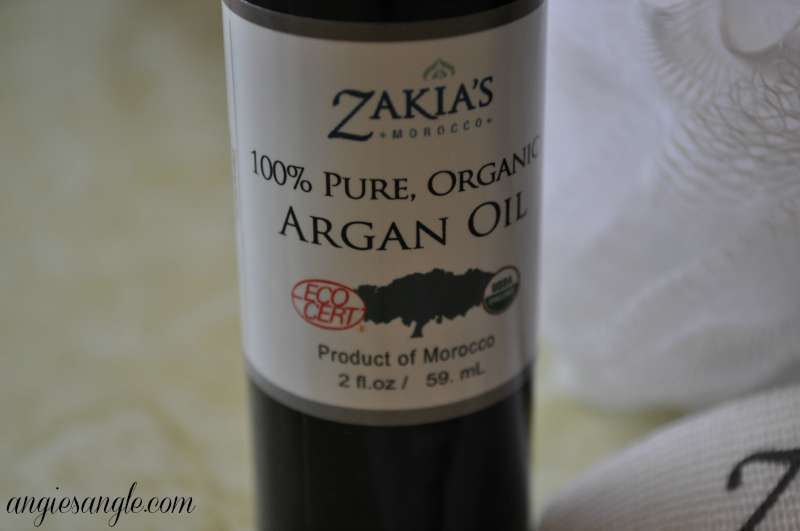 Once I finished with the exfoliating glove, I rinsed off the rest of the way in the tub and got out and dried off. After I was dry, I applied the 100% pure, organic Argan Oil. It was a very nice feel. The Argan Oil absorbed quickly and easily. I looked like I was glowing after.
These Zakia's Moroccan products are amazing and together they'll leave you feeling like you've spent hours at the spa.
I have a special code that you can use at Zakia's Moroccan valid through the 2nd of September that will give you 20% off: ZMBLOG-43
What Zakia's Moroccan product would you be most excited to try? Not seeing something that I have already mentioned, check out their site and let me know what you find! Have you ever been to a spa? What is your favorite treatment at the spa?