Dear Roxy:
I am thankful for TimeHop reminding me this morning that it is our 3rd year anniversary of making you a part of our family. It was no easy feat getting you back home to us, but nothing amazing is ever easy and you by far are something pretty darn amazing.
Happy 3rd Anniversary With Us Roxy!
It took us several weeks to finally be able to drive down to Bend, Oregon to get you once it was decided we would be taking you. Momma Diane loved you dearly but didn't want to see Grandma or you get hurt. It was heartbreaking for her to let you go, but she knew that you'd be well-loved and spoiled in our care.
It was a super hot day on the day we started out to drive the 3 1/2 hours to get you. We were anxious to get our hands on you and also to enjoy the day. As it had been quite awhile since we had been able to get away at all. We had plans to stop at the little casino on the way to take a time out and check it out while playing a little slots. We were almost to the little casino when the temperature on our car shot way up. We turned off the a/c and slowed down a bit, and had to stop along the way to let the engine cool a bit before moving forward once again.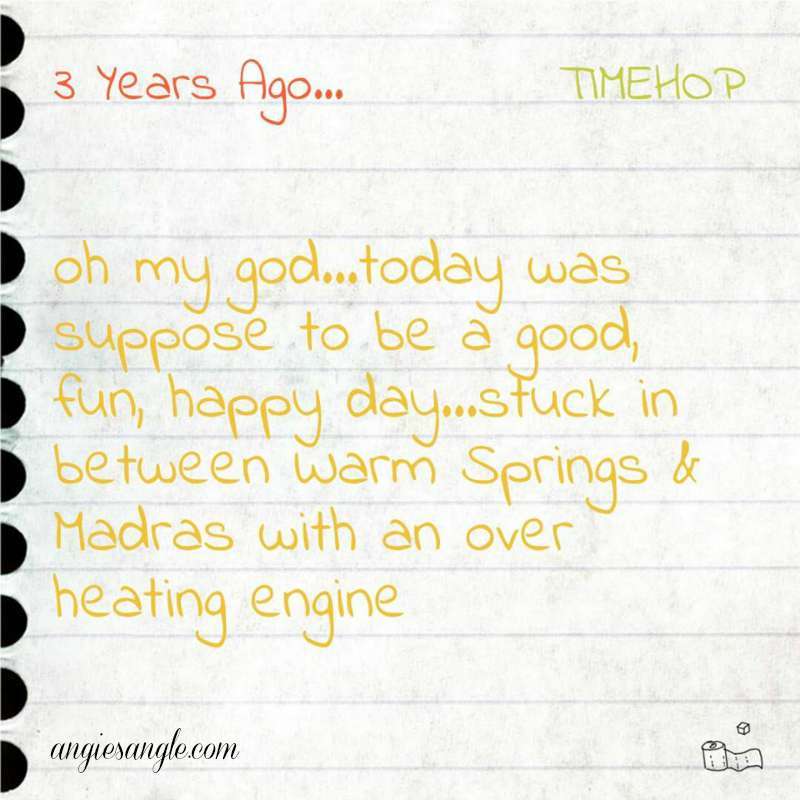 We finally made it the casino, thinking that playing a bit and maybe grabbing a bite to eat would allow the engine enough time to cool down. Sadly, this was not the case. We poured what water we could in and tried to make it up the big hill without overheating. We made it to the top, but only barely and we were stuck. The engine wasn't cooling at all.
Finally, we contacted a tow truck driver to come get us. There was nothing open in the next town, though, since it was a Sunday. Thankfully we ended up with a pretty amazing tow truck driver, who took us and the car to his shop and filled us up completely with water and the engine cooled down and stayed down. We thanked him up and down and praised him on helping us like he had.
We made it the next hour to you finally! You were excited to see us and were confused with your toys in this bag and kept pulling them out and trying to unpack them. We chit chatted with Momma Diane some and played with you and then packed up to start our long journey home. Hoping now that it was evening time and much cooler we'd make it home okay.
You were so confused leaving Momma Diane and going with us, but you did it. You cried in the back and finally ended up on my lap. We stopped at Sonic to eat as we were so hungry. You happily looked out the window and shared some food with us.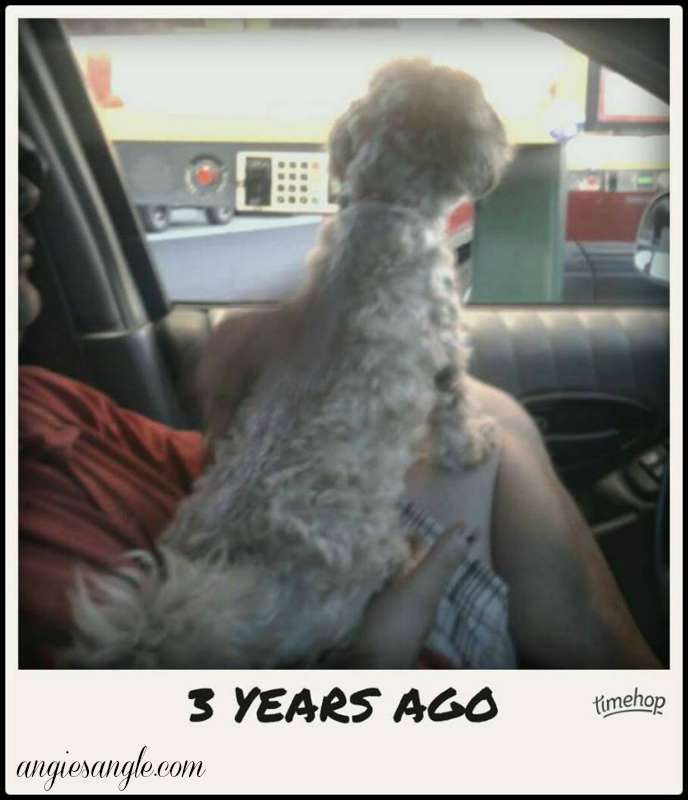 We made it home late that evening and you were confused where you were. We were just happy to be home safe and sound with you.
It took you time to get to know us and be attached to us, but not much. You figured out pretty quickly that we loved you dearly and you ended up loving us just as quickly.
You'll hardly not leave our side and usually stick very close to one or both of us. Unless of course there is a dog or cat and out you go. Even with that you are better than you once were.
We are so happy to have you part of our world little Miss Roxy and we love you ever so much. You light up our lives with your personality and loving ways. Your kisses are amazing and we can never get enough of them and you never tire of giving them. Playtime with you is a laughter feast with your hyperactive puppy likeness even though you are now 8 1/2.
Thank you for coming in our life and making it complete once again. Happy 3rd Anniversary With Us Roxy!