Welcome to Project 52. One theme, one photo, once a week. Simple. I hope this project will help you grow as a photographer. Amy, Sarah and I are going to co-host this link up each week. Each of us will pick a favorite from the previous link up to share each week.
I was pretty excited once it dawned on me that this week's theme was structure. I loosely knew what I was going to take a photo of, but was open if we happened to run across something else that I might like more for the theme.
But as is my way, before I dive into sharing this weeks theme let me take a look back at last week's theme of Hot and pick my favorite from the VERY small numbers that ended up linking up last week.
My favorite was from my fellow co-host Sarah over at Whimsy & Hope. She took a photo of her two boys floating and playing in the pool on these last hot summer days.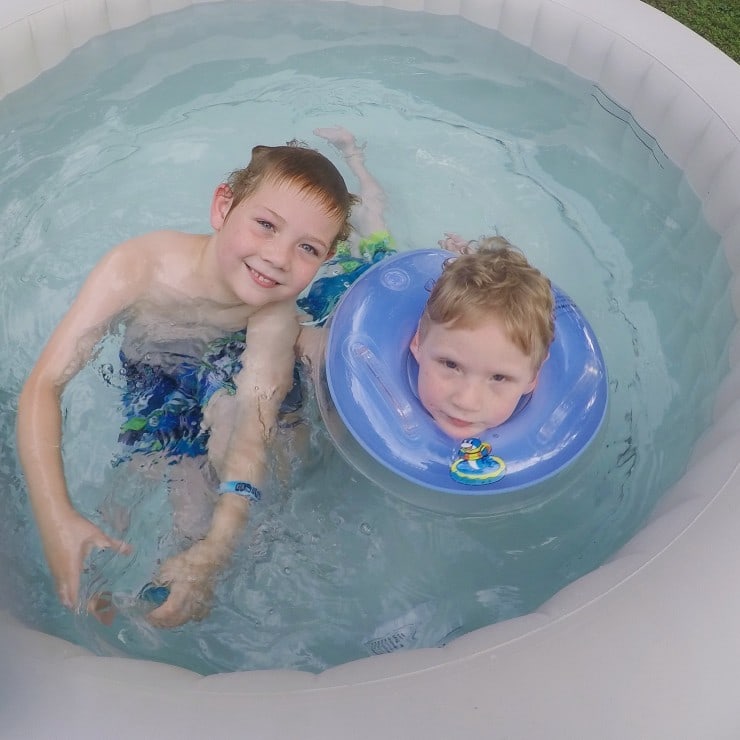 Project 52 – Week 34 – Structure
As I briefly mentioned at the beginning of this post, I had a good idea of what I was going to be taking a picture of for this week. My best friend, Debbie just moved into a new house at the beginning of the month. There is this little building, that almost looks like an outhouse, but was once used for smoking meats. Now it's run down and pretty yucky looking inside, so they'll probably be tearing it down, but it was the perfect subject for this weeks theme.
Now it's your turn to link up those structure shots to share with us. Give me some good and fun ones so I can have some fun choices for the upcoming week.

Here are the themes for the next 52 Weeks. Feel free to join in at any time!
Feel free to join us on instagram using the hashtag #Project52Photos.
Project 52
This Weeks Theme: Bokeh
Next Weeks Theme: Pattern
Grab our button and share on your blog so others will join.