Home. It's such a nice thing to be back home and getting back into my regular routine. I have to say though it is hard to get back motivated to work on the blog and my emails as much as I would like.
I came home with a stupid cold and I was/am so tired, so all I really want to do is veg out on the couch and sleep and do nothing at all. But I have had to get back into work so I can catch back up and not be so behind.
Debbie's wedding is now in the books and it was wonderful and simple. Her family is lovely and I adore them. They made me feel like I belonged, which me, being me, isn't the easiest thing. It was a beautiful sunny day, but a bit too warm.
A full week away from Roxy was hard though, so very hard. At least I had Mom and Boyd's kitties to keep me company in place of my baby!
Catch the Moment 365 for 2015 – Week 37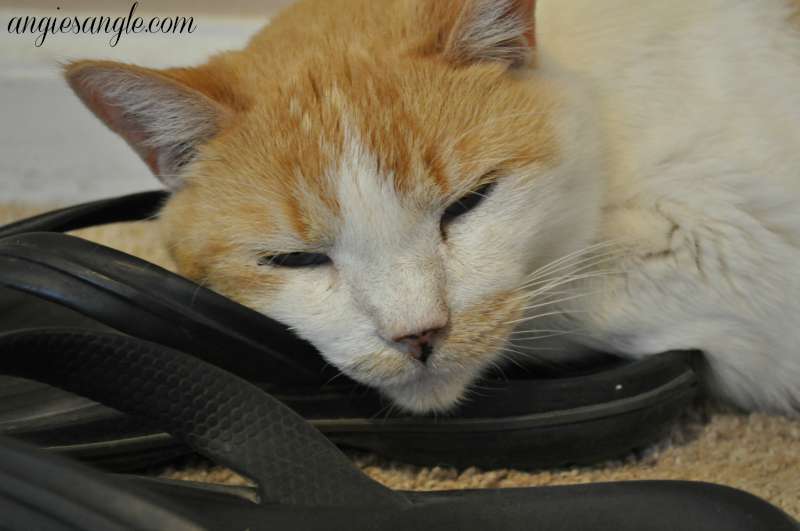 Day 254 – Thursday, September 10th – Kitty looking all sweet cuddled into the thong. I'm kind of in love with the light in this photo!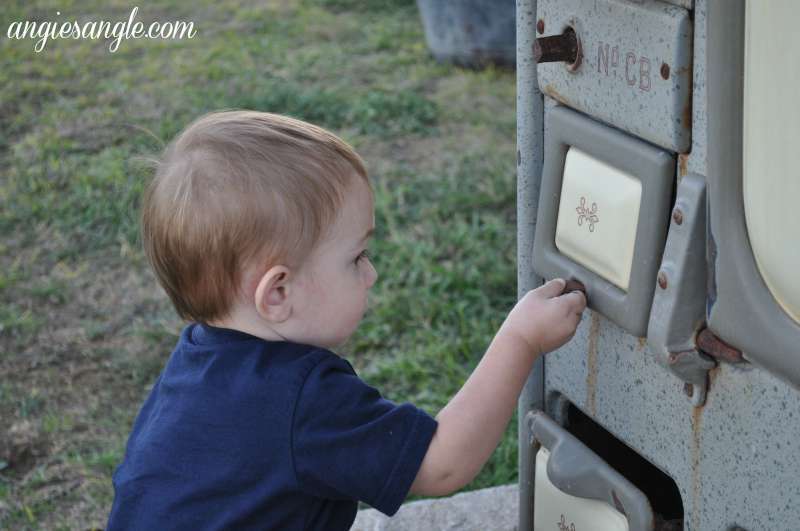 Day 255 – Friday, September 11th – Cute little Blake playing with the old stove that was sitting outside at the rehearsal. I have several shots of him playing with this and I really just wanted to share them all.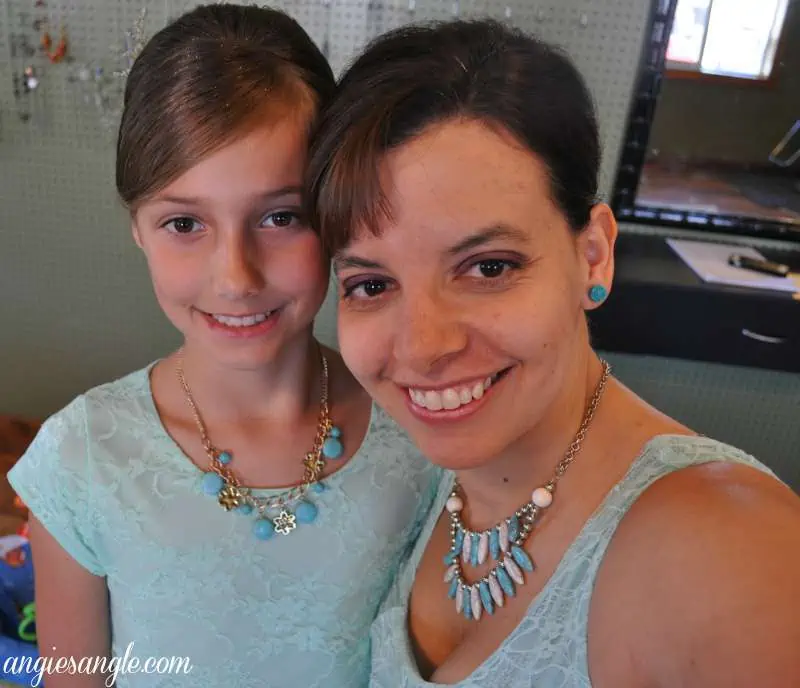 Day 256 – Saturday, September 12th – Lorelei and I in the hair salon on Debbie's wedding day. I adore this photo so much!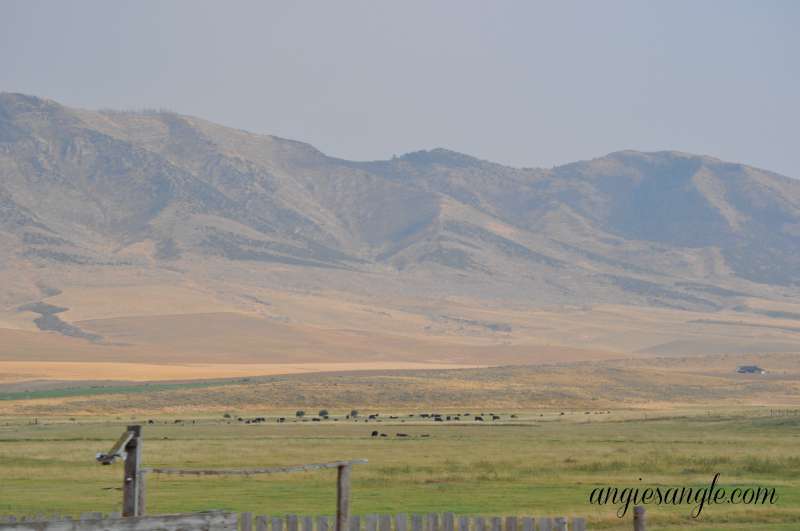 Day 257 – Sunday, September 13th – It was the last day of vacation and the day was totally Jason and I's. Sadly I wasn't feeling hot, so we got a late start on doing anything and I wasn't feeling perky. We explored some back roads and ended up at a local casino for a bit of playtime too.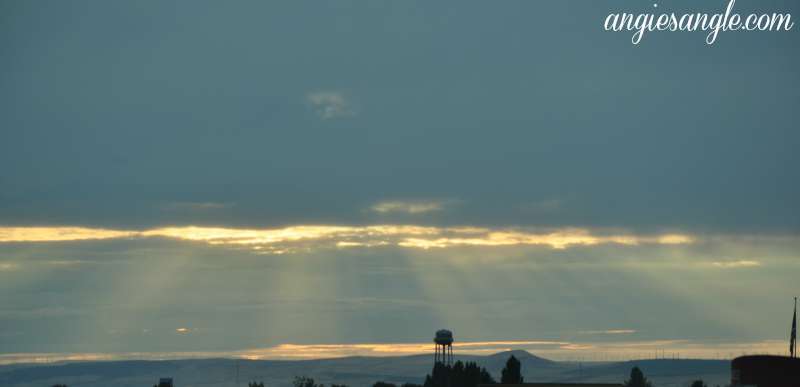 Day 258 – Monday, September 14th – Driving back home. The sky was doing amazing things after we left Pendleton, where we stopped the Wildhorse Casino for dinner and a bit of playtime. Later the sky did even more amazing things but I wasn't getting back out the camera again. I was lazy and tired.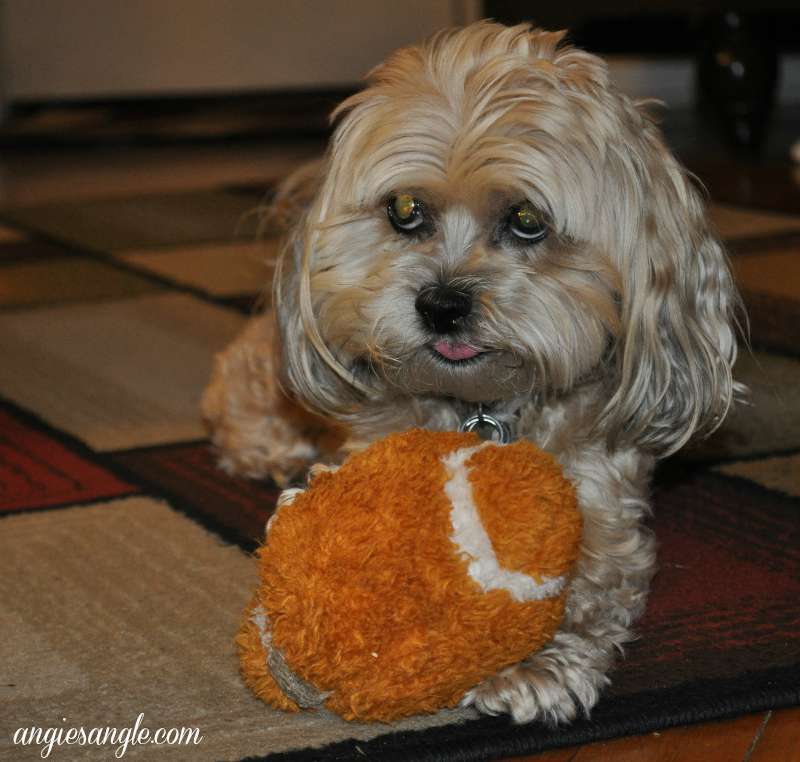 Day 259 – Tuesday, September 15th – Roxy was so thrilled to have both Mommy and Daddy home again she was super playful all day Tuesday. The expression on her face in this one totally cracks me up.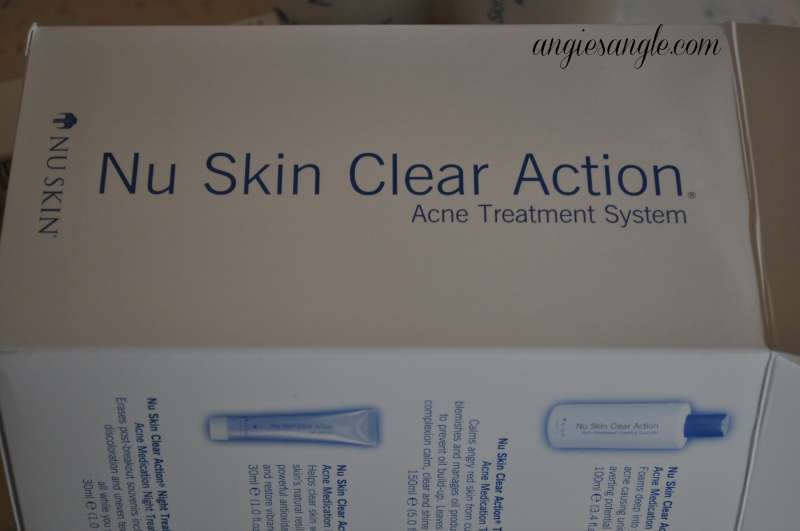 Day 260 – Wednesday, September 16th – I'm excited to be trying a new acne system as mine is totally out of control. I am not sure what is going with my skin, but I do not like it. It's horrible. I am hoping this will help. The full review will be on the blog after a few weeks of uses. I can say I think I already notice a difference after a full day of use, but I am not super positive yet.
How was your week??