I never used to be a big fan of Halloween. Growing up I could care less about dressing up as something and going out and getting candy. Now though as an adult I LOVE Halloween. I love dressing up in fancy fun costumes and going out of my comfort zone to be someone else for a night.
I'm thrilled to share with you these Halloween printables. I am hoping you'll be as excited using these as I am!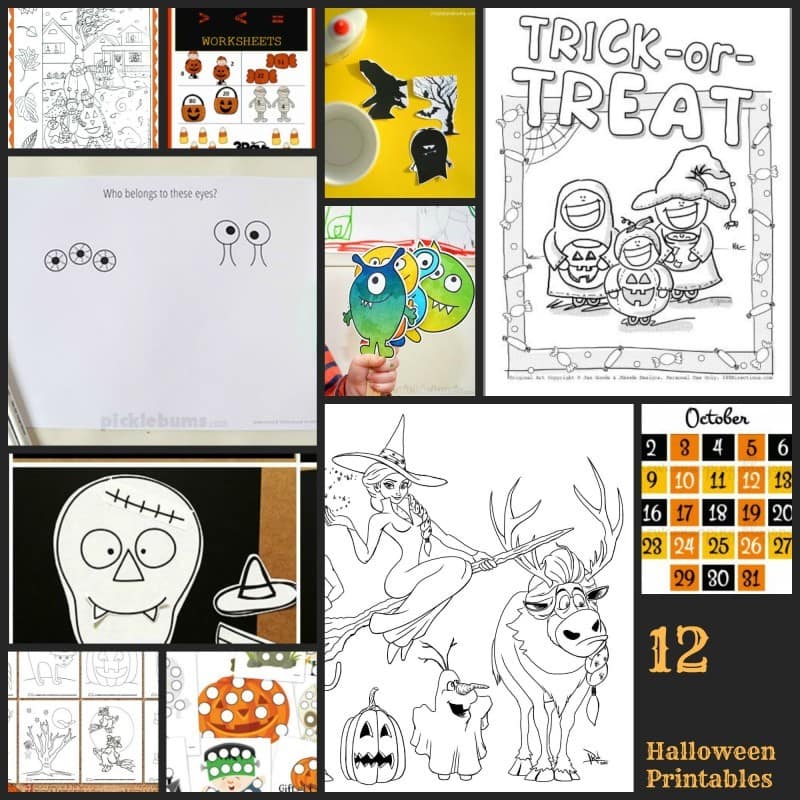 Are you getting excited about Halloween? I can't wait to start decorating and making our activities Halloween themed! I found 12 fantastic Halloween printables that I can't wait to share with you. There is something on this list for everyone, from early learners, coloring pages for kids of all ages and a fun Halloween Countdown Calendar.
Cute Halloween Printable Pages
Skull Activity Coloring Page
Printable Boo Sign
Do a Dot Halloween Printables
Monster Printables
Free Printable Monster Drawing Prompts
Printable Halloween Countdown
Early Math Halloween Printables
Halloween Silhouette Printables
Frozen Halloween Coloring Page
Trick or Treat Coloring Page
Halloween Coloring Pages
I am not ashamed to admit it, I am going to be printing all of the coloring pages! The Frozen one looks like a lot of fun! Which of these printables are you grabbing first?