I get up in the morning and look in the mirror and there are gray strands mocking me back in the mirror. I just dyed my hair two weeks ago and the grays are sitting there mocking me and laughing saying haha you can't get rid of us, we are with you for life.
I've battled gray hair since my mid 20's, but I notice that my dye jobs don't last nearly as long as they once did to keep them covered. Therefore, I am always on the lookout for an easy way to keep them hidden in between dye jobs.
I dyed my hair a couple of days before our last BBQ, Game Night and my birthday bash to make it look somewhat fresh. Wouldn't you know just as I did that, I get these Cover Your Gray samples to review in the mail. Great, I can't exactly test these babies yet I thought. So I waited…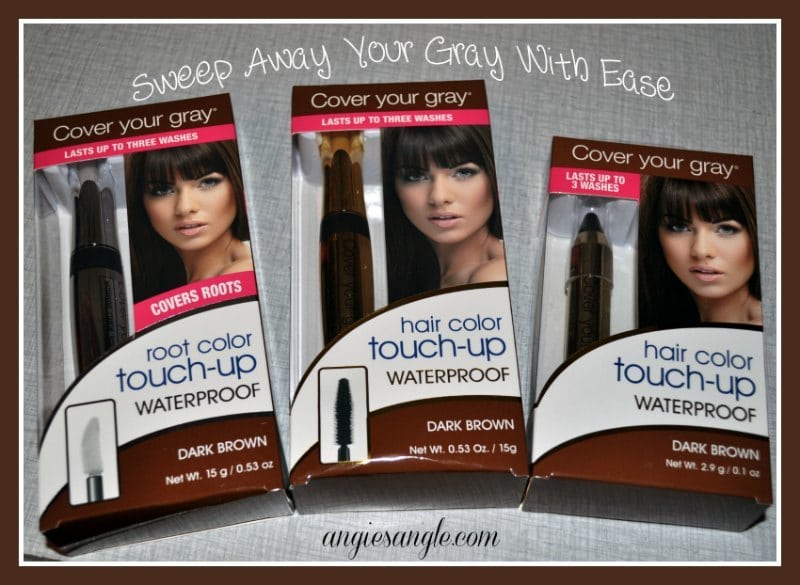 A couple of days ago, I decided I had enough gray popping out annoying me that I could test out one of the three products I received to sweep away your gray with ease. I popped open the one that reminded me of a mascara wand and kind of scoffed at it saying that it lasted through three washes. It also stated that it was sweat-proof and rain-proof.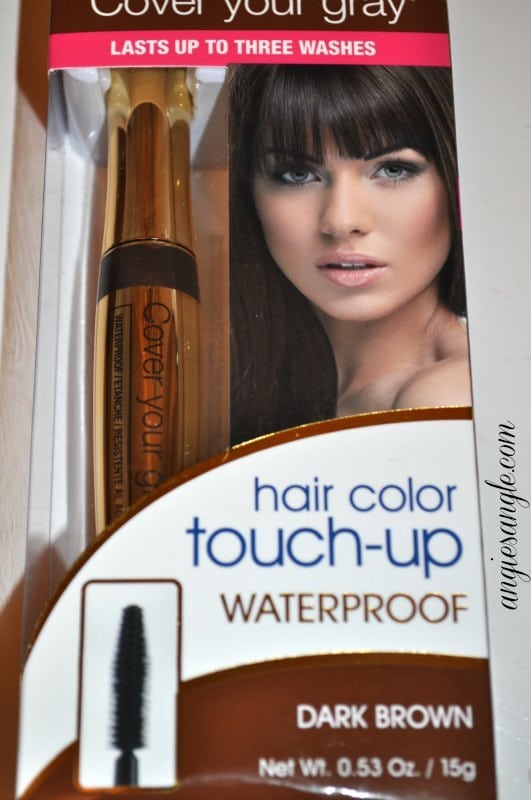 I totally failed at capturing any of the gray hairs I was seeing in the mirror with my camera. It all looks brown and lovely in all the photos I kept taking, so no photos to share of that. It was easy to sweep on my strands of gray and blended in with my regular hair color, which made me happy. It completely covered my gray strands.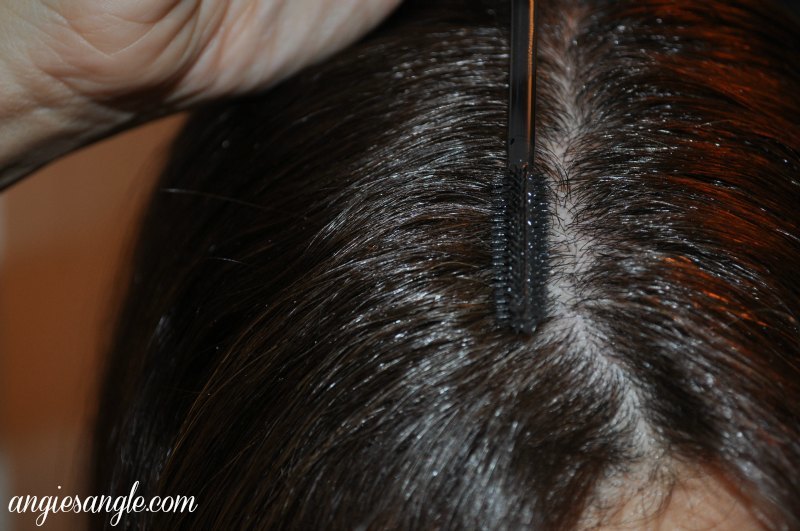 I walked away after first applying it, happy that my grays were safely hidden once again, but still didn't believe it would stay through my next wash.
I went to wash the next day and color me shocked, but it did actually stay. I still had my grays all safely hidden with no extra color popping through. Also, it's worth noting, normally after I apply something like this my head starts to itch and each time I pull from itching I have dye and yuck on my fingers, this time, nothing. Not even an itch. It felt completely natural on my head.
Completely utterly happy with this product line of Cover Your Gray and would highly recommend it to anyone looking to cover those unsightly grays in between coloring. You can get it in Brush-In or Root Touch-Up on the Cover Your Gray site.
Powered by BrandBacker