I am not sure what to say about this last week. Not a lot happened, which is shown with my lack of creative pictures.
Catch the Moment 365 for 2015 – Week 47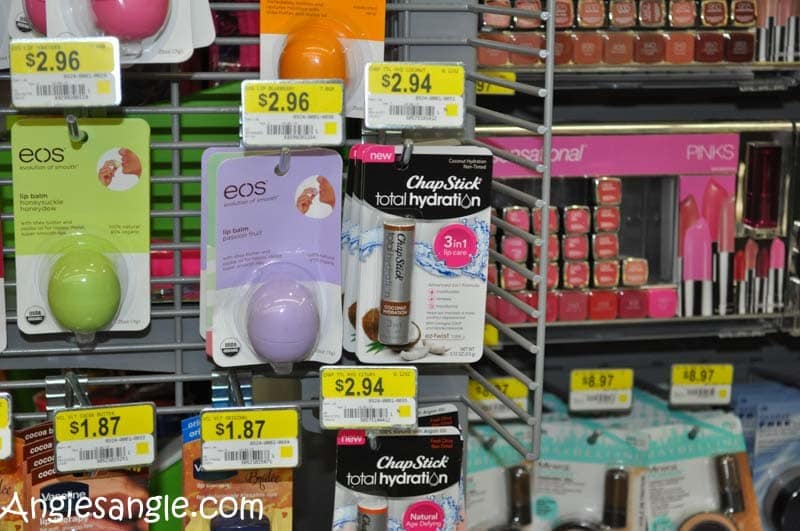 Day 324 – Thursday, November 19th – A random in store picture again because I was looking for the ChapStick Total Hydration for my What You Need In Your Purse To Be Prepared post and finally found it. This just one of the two areas in the store I found it.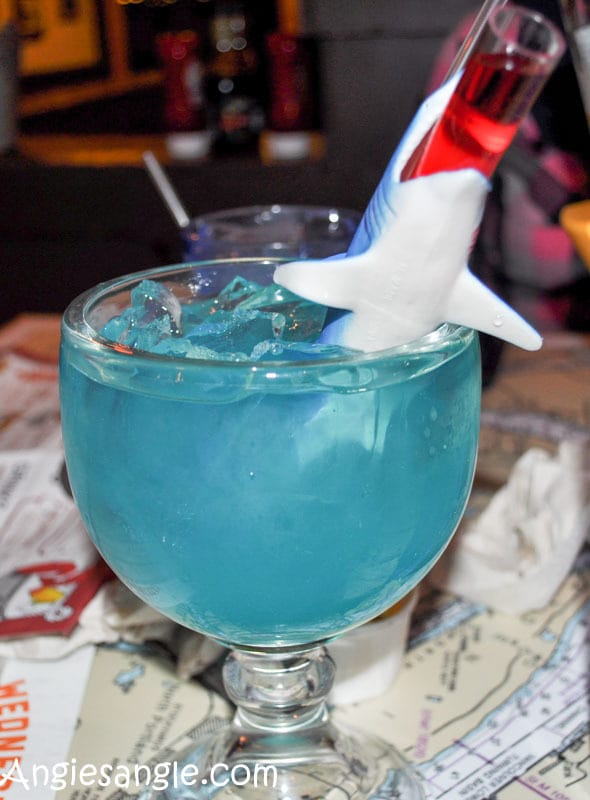 Day 325 – Friday, November 20th – We went out with Debbie's sisters for what was supposed to be happy hour, but Debbie's kids ended up coming too, so was a little "off", but still enjoyable. We went to Joe's Crab Shack which I never had been before and I had the much talked about Shark Bite I had seen several others have while there. I enjoyed it greatly, though wasn't a huge fan of my fish and chips.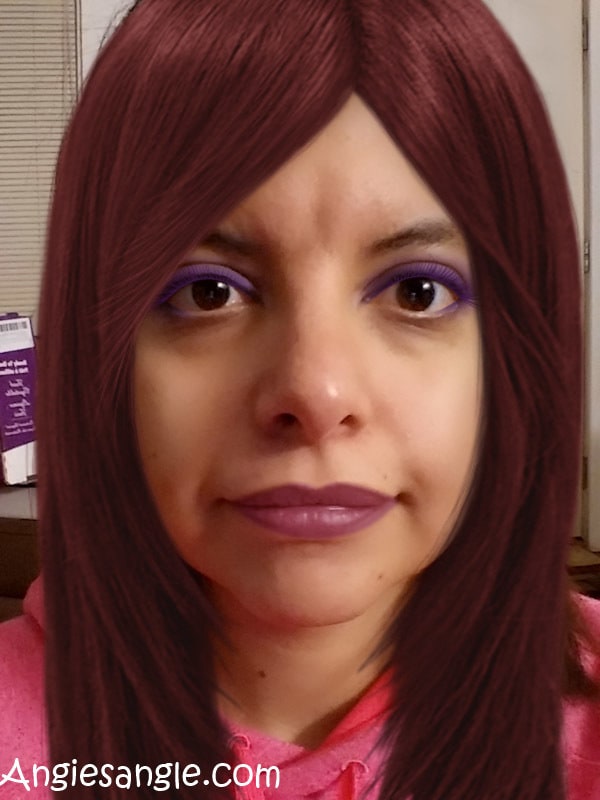 Day 326 – Saturday, November 21st – A friend posted on facebook about this app called YouCam Makeup and was super impressed with it, so I had to find it and download it to play with it myself. We laughed so hard, especially when Jason did it. It was fun and super impressive on how well it actually got the areas with makeup.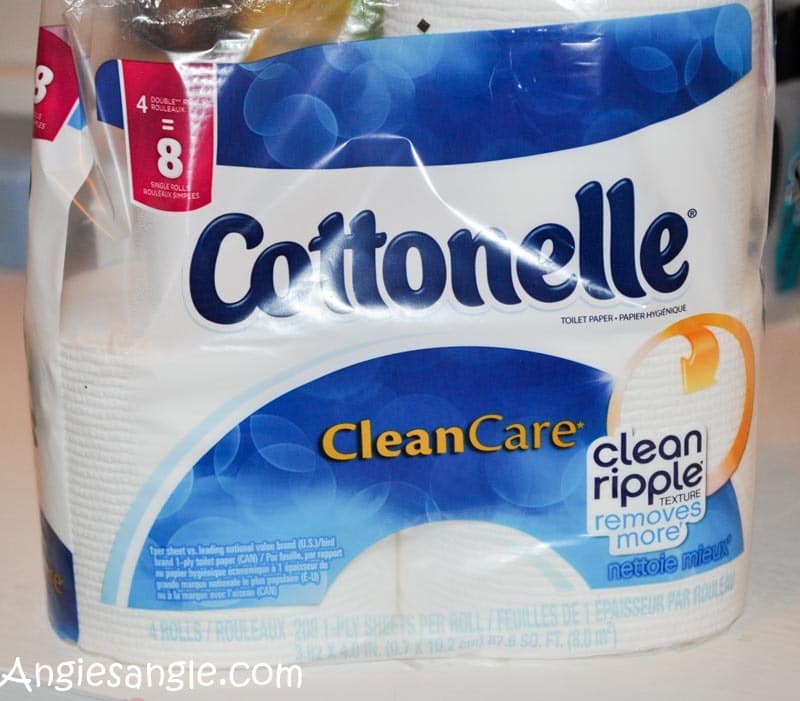 Day 327 – Sunday, November 22nd – I am testing out this package of Cottonelle toilet paper from Crowdtap. I like it okay, but am not a huge fan of how narrow the strips are.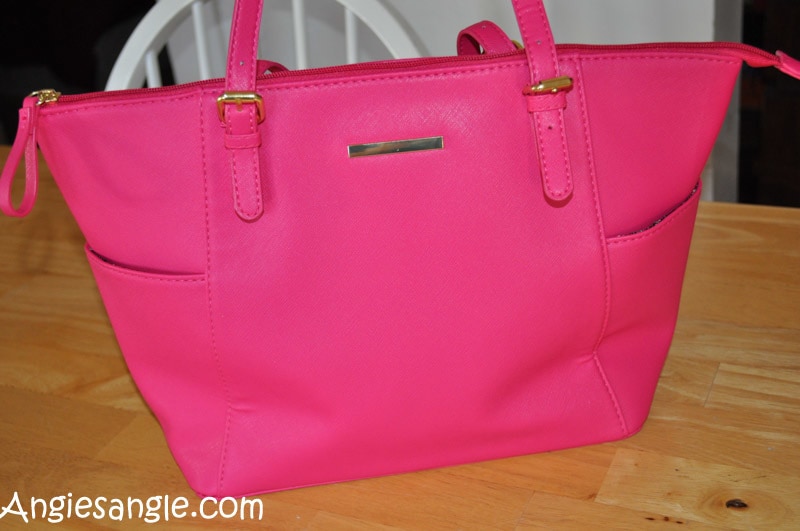 Day 328 – Monday, November 23rd – I found this pretty purse at Walmart for the same post I was doing for the first picture. I have gotten so many compliments on it. I am quite fond of it myself, which is surprising.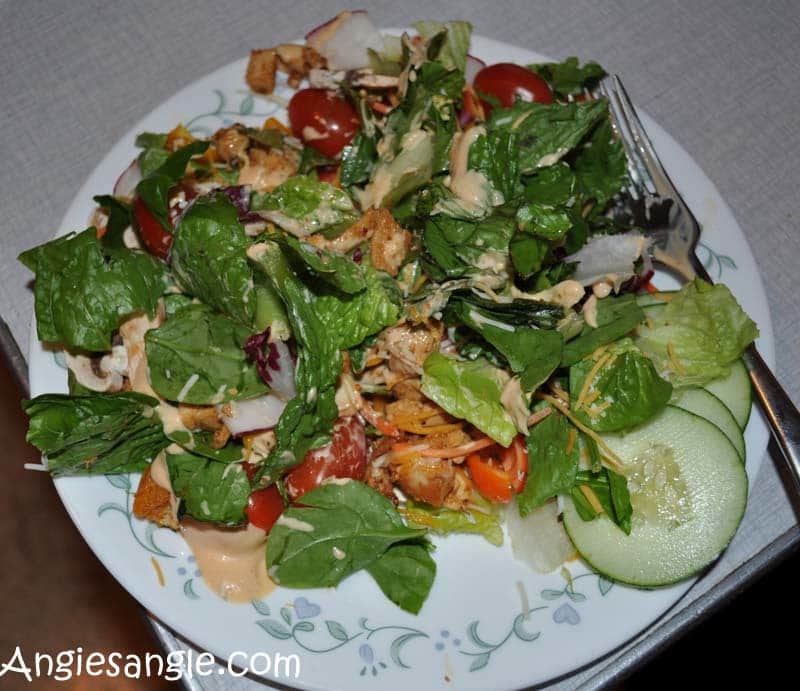 Day 329 – Tuesday, November 24th – Yummy salad for dinner. Was so good.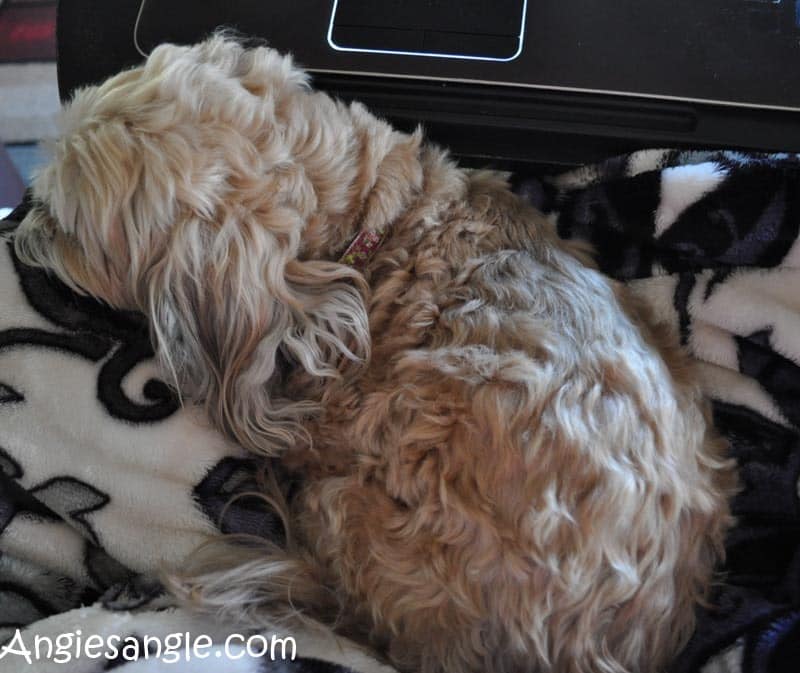 Day 330 – Wednesday, November 25th – Roxy was being so cuddly before my doctor's appointment we had to leave for and I so didn't want to leave our cuddle spot. By the time it was time to get up and get shoes on, she was sprawled out even more.
How was your week?