Life has been chaotic lately, or so it seems. We are down to only one vehicle for the household, which means during the week I am often left just stuck at home. Which is fine most of the time, but sometimes you just need to get a few things here or there or do an errand. So you have to get good about only going a few places and knowing what you want or need at each place.
Which is part of the reason that I was excited that Derma e is now available at Target. With Target is one of my regular go-to places with their wide range of items and great prices. It was a perfect fit for me finding out that Derma e products were now going to be offered there.
I've reviewed a Derma e product in the past, which I received from an Influenster vox box, and loved it. It was the Derma e face cleanser.
Now from Brandbacker I received the Firming DMAE Eye Lift Crème along with a deluxe sample of night creme.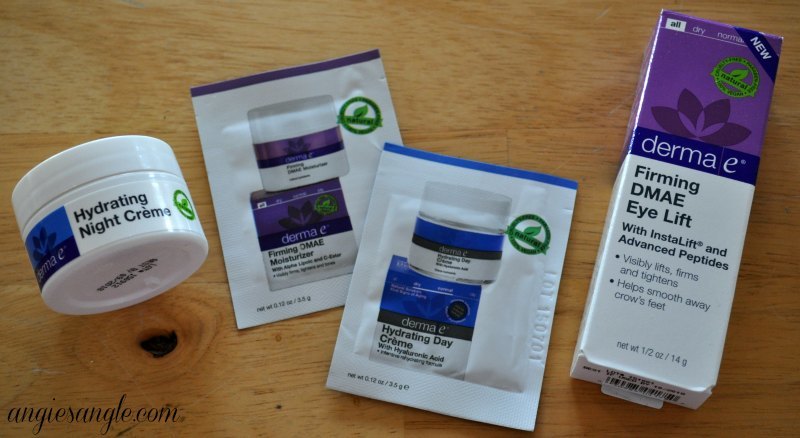 About Derma e
Imagine a time, not long ago…

When people didn't consider how their internal health affected their outward appearance. And, nobody understood that what you put on your skin matters too. The phrases "superfood", "holistic health" and "sustainable" were rarely or never used. Nobody was concerned about their skincare being eco-friendly and nobody was eating kale.

Then derma e® got started.

Healthy before healthy was "in"
derma e® pushed skincare forward in a new direction by fusing powerful vitamins and plants together with modern science – we called it Green Chemistry. Continuing to be always aware, derma e® adheres to the highest ethical standards when it comes to animal welfare and our impact on the planet.

The results
derma e® built a passionate following in the natural products industry and beyond, always aspiring to make highly effective, premium skincare formulas but with cruelty-free green chemistry.
Derma e Firming DMAE Eye Lift Crème
Visibly lift, firm and tighten the delicate eye area while smoothing crow's feet with this doctor-developed, multi-action eye treatment crème that contains advanced, clinically proven natural ingredients. DMAE, a widely-acclaimed skin-firming nutrient, is clinically proven to boost collagen for firmer, more resilient skin. InstaLift® Goji Berry glycopeptides add further firming, lifting and tightening antioxidant power. Advanced peptides Argireline® and Matrixyl® synthe'6® work together to soften facial muscles and synthesize new key components such as collagen, helping smooth wrinkles and discourage new lines from forming. Hyaluronic Acid, also known as nature's moisture magnet, infuses a surge of cooling eye moisture helping leave skin soft, smooth, tone and rehydrated. With continued use, this pro-collagen and pro-elastin blend leaves the delicate eye area firmer, smoother and younger-looking. 100% vegan, cruelty-free, paraben-free, sulfate-free, mineral oil-free, lanolin-free, gluten-free, GMO-free.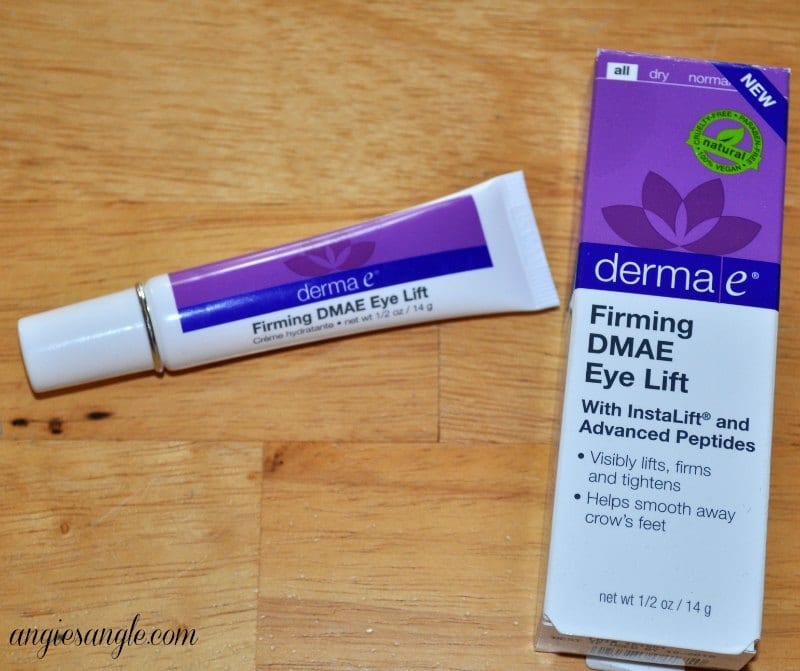 Check out this video all about the Firming DMAE Eye Lift!
My thoughts…
I've enjoyed using the firming DMAE Eye Life Creme. It seems to smooth out my eye area just after one application. It seems to have a slight cooling effect on my eye area as you pat it in. I swear to you that my under eye circles seem to soften as well, which it says nothing about it, but it truly seems to do that trick. Which is what I was more impressed with.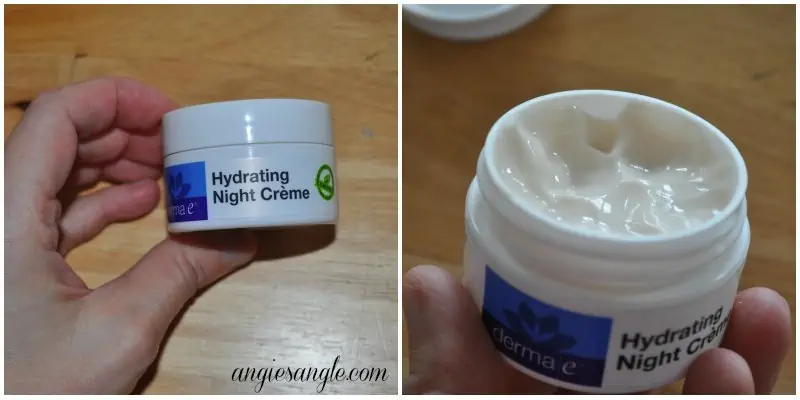 I am also loving the night creme. It feels so great on my face. Even if I happen to get a bit too much on my application, it does leave behind a greasy wet feel like some moisturizers can. It just feels nice!
Find Derma e now at your local Target! Exciting news right there.
Have you tried any Derma e products before? Will you look for it next time you're in Target?
Powered by BrandBacker