Derma E Face Cleanser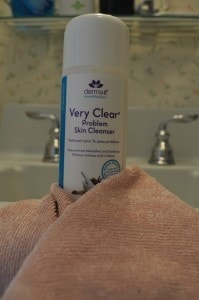 Derma E Very Clear Problem Skin Cleanser
As a part of being an Influenster, I have had the opportunity to test full-size products in what is called a VoxBox – this one is from the August Naturals VoxBox.
I was given the Derma E Very Clear Problem Skin Cleanser. I have always had problem skin, so was excited to try this one. When I first opened it, I smelled it. It has a very strong mint smell. Almost overpowering just when smelling it.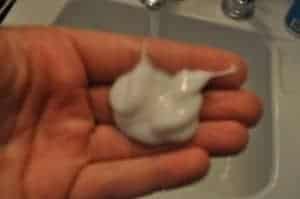 Product in hand
In the hand, it feels like a regular cleaning cream. Splash some water on your face before applying it. You'll notice that it doesn't foam up like most cleansers do. The mint smell while washing your face is actually really pleasant, perfect to use in the mornings to help you wake up. Make sure to get it all off when you go to wash it off.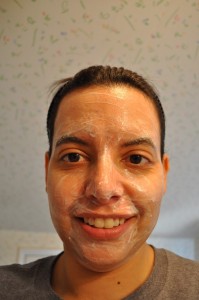 Product on face

This product contains a special blend of herbs – tea tree, willow bark, rosewood, lavender, and chamomile. Helps unclog pores, gently removes built up oil & debris, and conditions your skin to prevent future breakouts. Excellent for all skin types.
I haven't noticed a difference in my skin yet, but I have enjoyed using this product. I am curious to what the scrub from Derma E would feel like and how that would work if that would maybe help my skin more. Using in combination with the regular cleanser. I might have to get myself a bottle of that and see. 🙂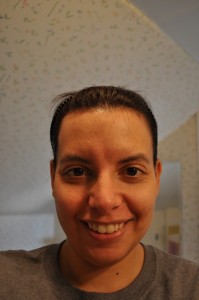 Skin all clean after using the Derma E