My skin is one of the biggest battles in my life. There are just countless things, it seems, going wrong with it. I get acne. I am getting slight fine lines. I have a combination skin where I have a very oily t-zone and other areas can run from dry to normal. It's a battle. A battle I'd rather not to have to deal with, but I have to, so I love trying products and seeing what works and how it may improve my skin.
When I saw BrandBacker had this Exuviance SkinRise Bionic Tonic up to review, I just knew that I wanted to try it and was lucky enough to get picked out to try it out.
I've used the Exuviance SkinRise Bionic Tonic for a couple of weeks now and I am enjoying it.
A little background on Exuviance brand itself.
EXUVIANCE® is created by Drs. Van Scott and Yu, widely recognized as leaders in the field of cosmetic dermatology. They discovered the antiaging benefits of Glycolic Acid and created and patented the first Glycolic Peel. Since their ground-breaking discovery, the creators of Exuviance have continued to develop many new patented antiaging ingredients backed by evidence from numerous scientific and clinical studies. Recognized around the world, Exuviance formulas are expertly developed to visibly transform skin by combining their patented innovations with the best, state of the art technologies available in dermatology today.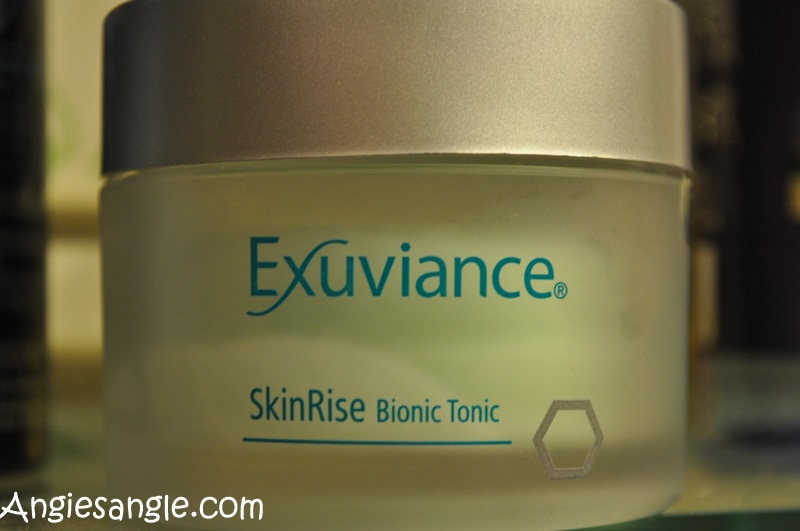 My thoughts on Exuviance SkinRise Bionic Tonic
• Formulated with (PHAs) Gluconolactone, Glucoheptonolactone and Lactobionic Acid
• Multi-Antioxidant protection from Pro-Vitamins A, C and E
• Infused with Cucumber and Eucalyptus
• Green tea extract tones and protects stressed skin from free radicals
Made to renew your skin, revealing a healthy radiant complexion with enhanced clarity, smoothness, and firmness. All with just a single swipe of a pad. Formulated with a triple blend of Polyhydroxy Acids and a marine botanical, this moisturizing, antioxidant and anti-aging tonic is the perfect start to each day. Eucalyptus and cucumber refine and stimulate, while green tea extract helps to protect the skin from the damaging effects of free radicals and harmful environmental factors.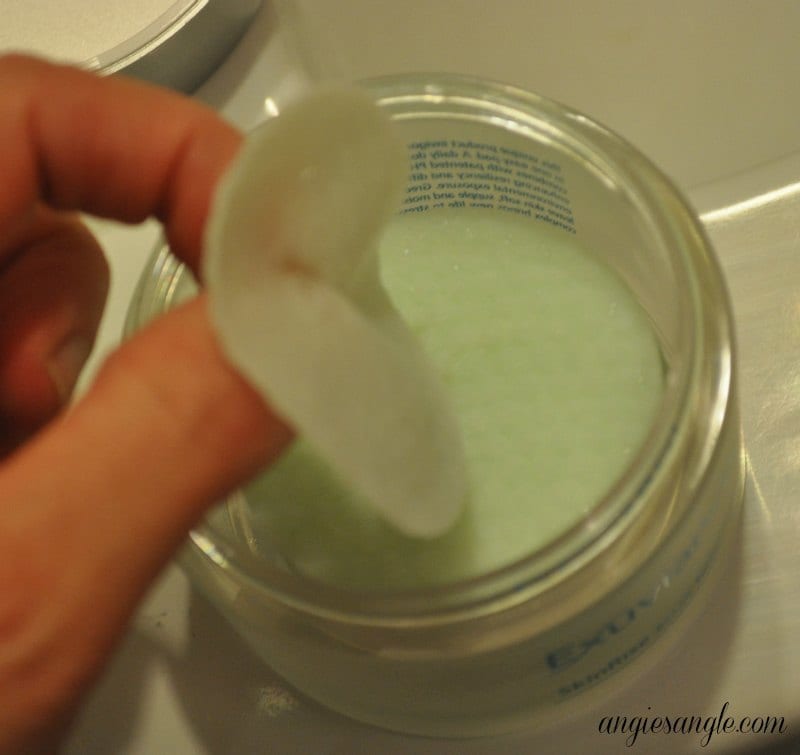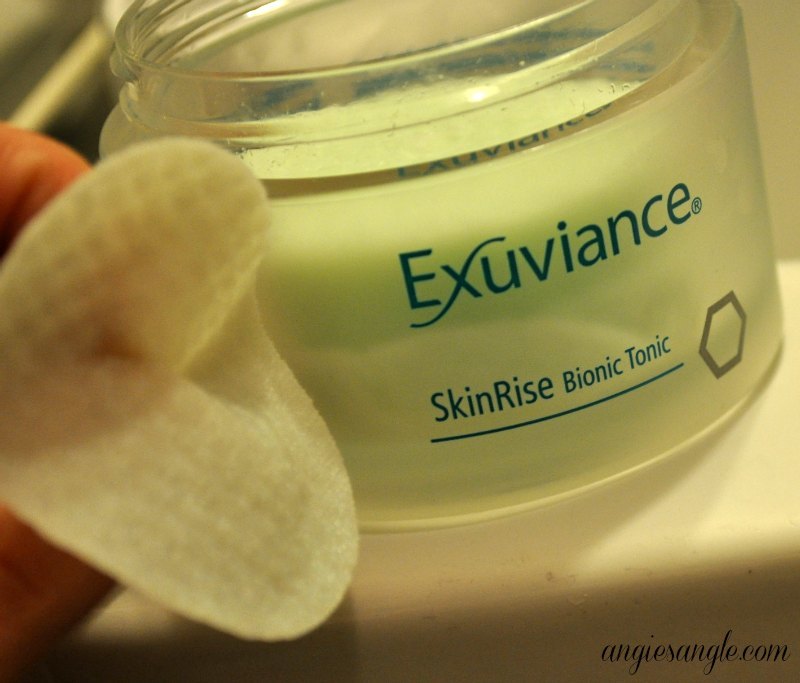 It couldn't be easier to get better-looking skin.
While I was using the Exuviance SkinRise Bionic Tonic the first thing I noticed was how amazing the product smells. As you are applying, you relax and just happily go on smoothing the product on your face and neck. I can't explain the scent, it's probably the cucumber, but I am horrible at picking out what scents are and how to explain them. It was just an overall relaxing experience and one I actually look forward to applying, which can't be said for many face care products.
After wiping my face and neck with the pad, I quickly wiped in the reminder of the wetness of the product into my face and I was left with a soft touchable face. I followed with my regular moisturizer and it that was it. Simple.
Results of Exuviance SkinRise Bionic Tonic
I personally haven't seen any results as of yet with this product. But with how enjoyable using this product is, you bet I am going to keep using it and see if I can notice a bit of a difference with a bit more time.
My skin does feel super radiant after using the product, I just haven't noticed if my skin itself is improving on its own. But would I recommend the product? YES! Just for the mere fact, it's enjoyable and heck it can't hurt to use the product and give your face the good ingredients it wants and craves.
Buying Exuviance SkinRise Bionic Tonic
You buy this product and try it out yourself for $46 at Exuviance for 36 single use pads.
What is your biggest skin concern? Do you think Exuviance SkinRise Bionic Tonic would help?
Powered by BrandBacker