You know just how much I love Amazon. I told you just a few months ago how you should make up an Amazon Wish List & connect it with your facebook so your friends and family could know what you'd like. It could be a random gift or just for a certain Holiday. It makes it easy and you get what you'd like. It couldn't be better than that!
Which is why I was all on board when this giveaway landed in my email. I love amazon and would love to win this $500 with this Amazon Giveaway. I'd be a happy camper as I am sure you'd be as well. All you gotta do is enter the form below and you'll have a chance at this huge giveaway!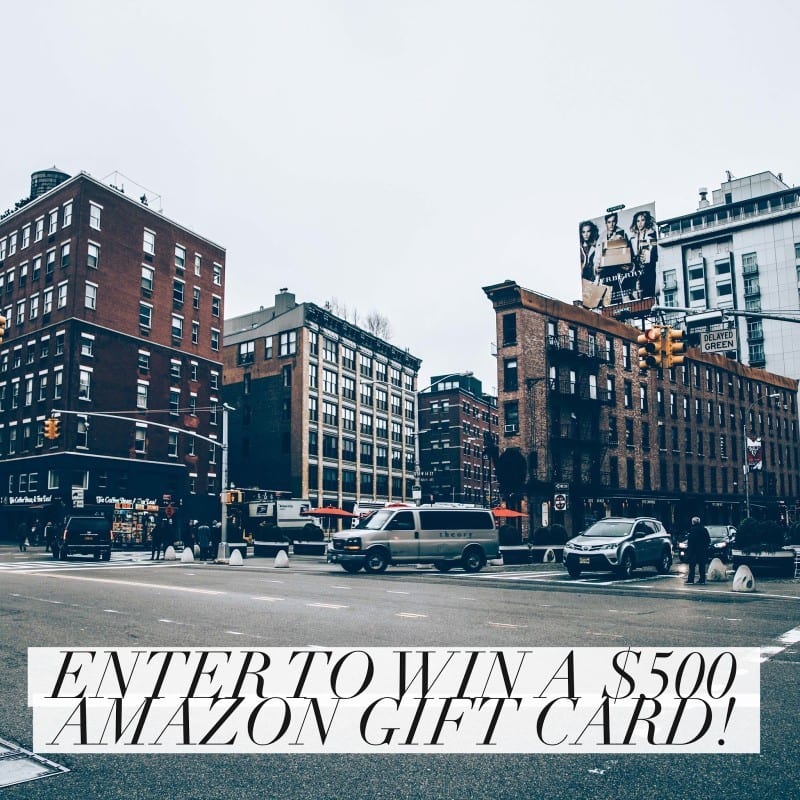 Amazon Giveaway Details
Prize: $500 Amazon Gift Card or Cash (via Paypal) – winner's choice
Co-hosts: A Journey East // NYC Recessionista // Sweet Haute // Blog by Donna // Who Gave The Baby Coffee // Jenns Blah Blah Blog // Maggie a la Mode // Parenting Healthy //Misadventures with Andi // LivingWithBeth.com // Tom's Take On Things // Yogurt Hydro // Southeast by Midwest // SmartySaver // Purple Patch DIY // Miss Penny Lane
Giveaway organized by: Oh My Gosh Beck!
Rules: Use the Rafflecopter form to enter daily. Giveaway ends 3/21 and is open worldwide. Winner will be notified via email.
Are you a blogger who wants to participate in giveaways like these to grow your blog? Click here to find out how you can join a totally awesome group of bloggers!