I think it's fair to say that I like beauty products, I talk about it enough on this lovely blog and post pictures of new looks and goodies I have acquired on Instagram. I love beauty products. New little gadgets to try out, new looks to try and new tricks to try. I'm all for it.
I got an invite from BrandBacker to try out these new products that I hadn't yet applied for. I thought sure, I'll try them out. Valentia sent me out two beautiful new beauty items to try out and let my thoughts be known. I couldn't resist diving right in and getting to know them.
This time around I received the True Glow Eye Cream and the Ultra Plumping Hydration Mask by Valentia.
Today I am going to walk you through a bit on how to pamper yourself & your skin with Valentia.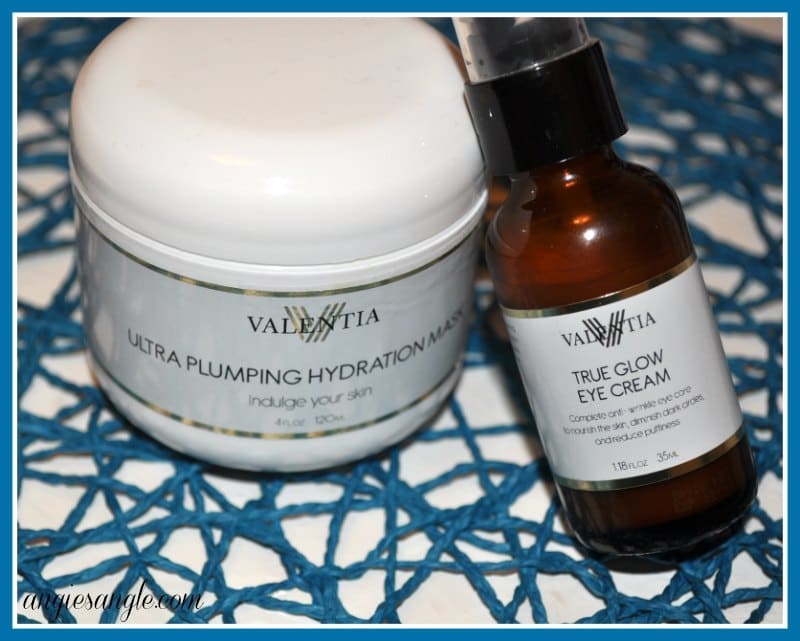 How To Pamper Yourself & Your Skin With Valentia
Valentia Ultra Plumping Hydration Mask
First you want to wash your face with your regular cleanser and then apply the Valentia Ultra Plumping Hydration Mask.
The hydrating facial mask is meant to boost collagen production, increase skin radiance, reduce fine lines all while securing the skin moisture. The key ingredients are Japanese green tea, aloe vera and organic rosehip seed oil. With a blend of silk protein amino acids and botanical hyaluronic acid that work together to flood the skin with moisture providing that intense hydration and nourishment our facial skin needs.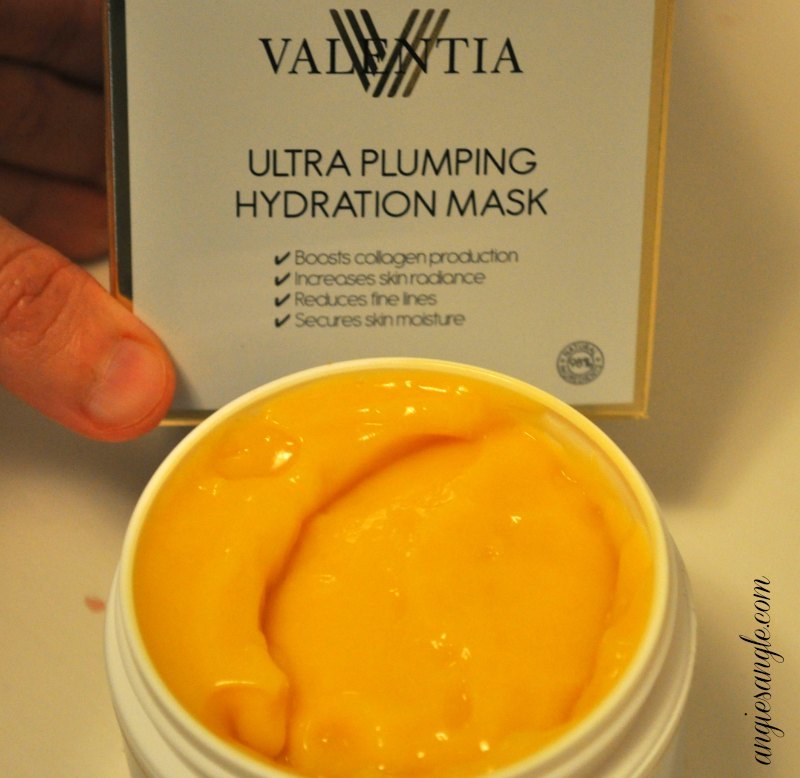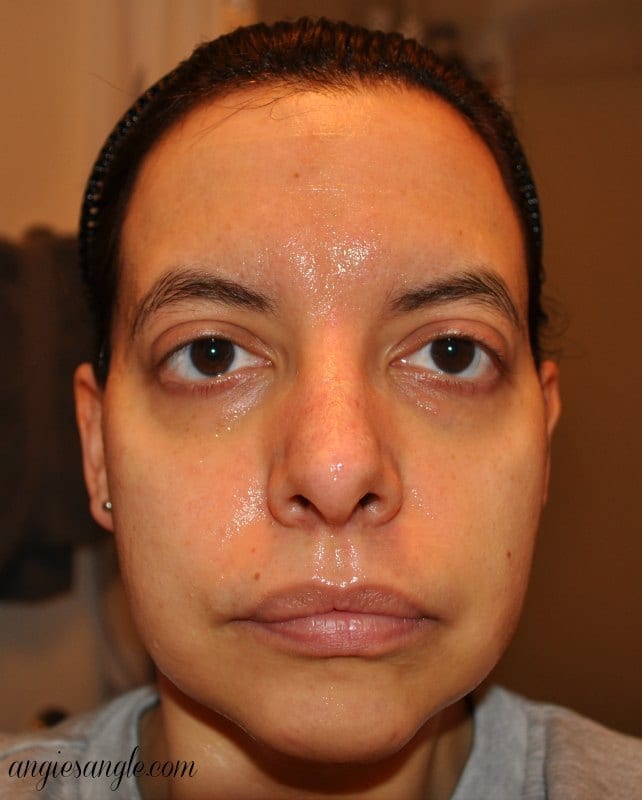 Apply to the face avoiding the eye area and leave on for 15-30 minutes. I have to admit the smell after first applying the mask isn't pleasant at all. I am not sure what smell it is, but I don't like it. Happily that smell goes away very quickly and I didn't notice any scent after that first blast. There may be a slight tingling sensation after you apply, but it's normal. I, personally, didn't experience that.
Sit back and relax while the mask does it hydrating magic.
After the allotted time, use a damp cloth and warm water to remove.
You are then left with a softer more luminous looking complexion that feels amazing from the inside out. Seriously, my face felt like butter, which never happens with my facial skin at all.
This stuff did indeed work some magic on my skin.
Is your face in need for some extra hydration? Then grab this hydrating facial mask and let yourself be pampered.
Valentia True Glow Eye Cream
After you rinse off that much-needed mask, you can then use that little bottle of orange scented eye cream.
The true glow eye cream helps reduce wrinkles, nourish and hydrate while tightening the eye area. It also brightens dark circles while restoring radiance.
The main ingredients in this little bottle are: astanxanthin, which is a powerful antioxidant that increases moisture levels, smooth those fines lines and wrinkles while restoring elasticity to the skin, resistem – natural plant stem cell that repairs and protects the skin from stress related aging, vitamin C to give that smooth and visibly brighter for a well-rested look, organic rosehip oil which helps to hydrate the eye area to reduce the appearance of fine lines and wrinkles, and arnica for the anti-inflammatory.How To Pamper Yourself & Your Skin With Valentia
You apply it morning and night after cleaning. Just using a small amount to the eye area while using a gentle patting motion.
I didn't notice any big difference in my eye area while using this, but maybe less bag and circles under my eyes. The eye cream smells amazing though and was so pleasant to use.
And there you have it, just a small way on how to pamper yourself & your skin with Valentia.
What are you waiting for? Check out Valentia true glow eye cream & the Valentia ultra plumping hydration mask today!
How do you pamper your skin? Do you think you'll add these products into your regular routine?
Powered by BrandBacker