There will be no link up shared this week, but I do hope it'll be back next week. And I hope more of you will be drifting back in with me again because once again I feel like I am over here doing it all myself, but I am still enjoying it for the most part. This week is Catch the Moment 366 Week 11.
My last week was a bit more exciting than normal with us going up to Seattle and getting ready to go to Seattle. So hopefully, this week and next week's pictures will be a tiny bit more interesting than normal for you all. Even though I worked most of the days we were gone, I still came back feeling like I had a million things to catch up so today and last night that is exactly what I did which is why this is up a bit later than I'd normally like it to be.
Catch the Moment 366 Week 11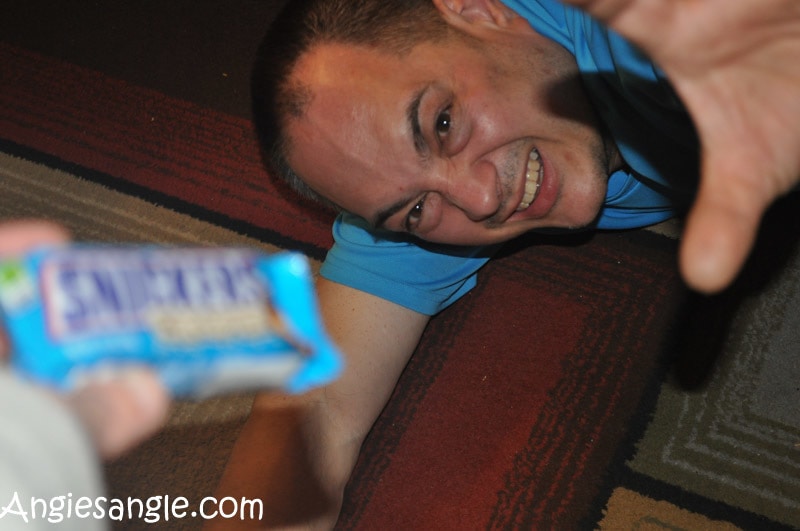 Day 71 – Friday, March 11th – We had to get some pictures for the Snickers Crispy post I have coming up in the next couple days and this is one of them we ended up taking. I hate that the Snickers is all blurry otherwise it was kind of perfect.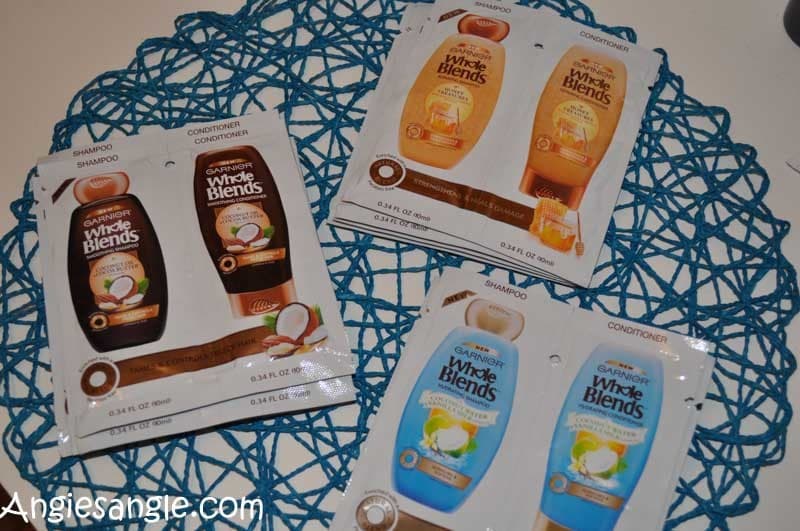 Day 72 – Saturday, March 12th – I got these Garnier Whole Blend shampoo & conditioner samples from Crowdtap to review and give out. Sadly I haven't had anyone to give them out to you, so here I was trying to test them and fill out the report. One of my photo challenges failed because I didn't have anyone to share with. Well, excuse me!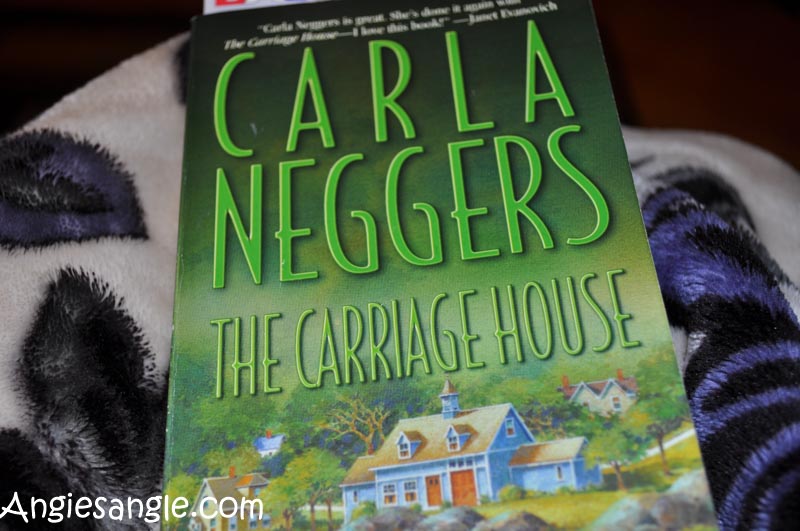 Day 73 – Sunday, March 12th – A late night quick snap. I do love taking photos of my current book, though, so these do kind of work out.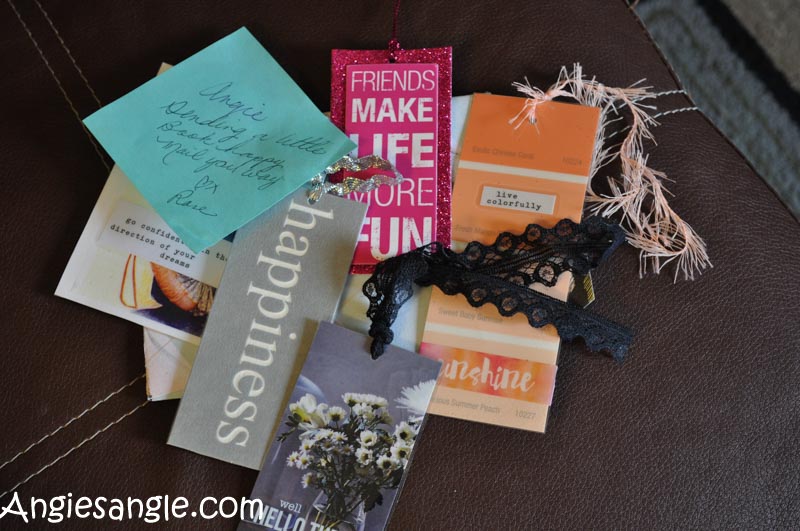 Day 74 – Monday, March 14th – Love mail day! Full of bookmarks, I do love me some bookmarks. This amazing little bundle is Rose over at Immutable Ramblings. Thanks, Rose, I am so giddy to start using these amazing bookmarks. Total happiness!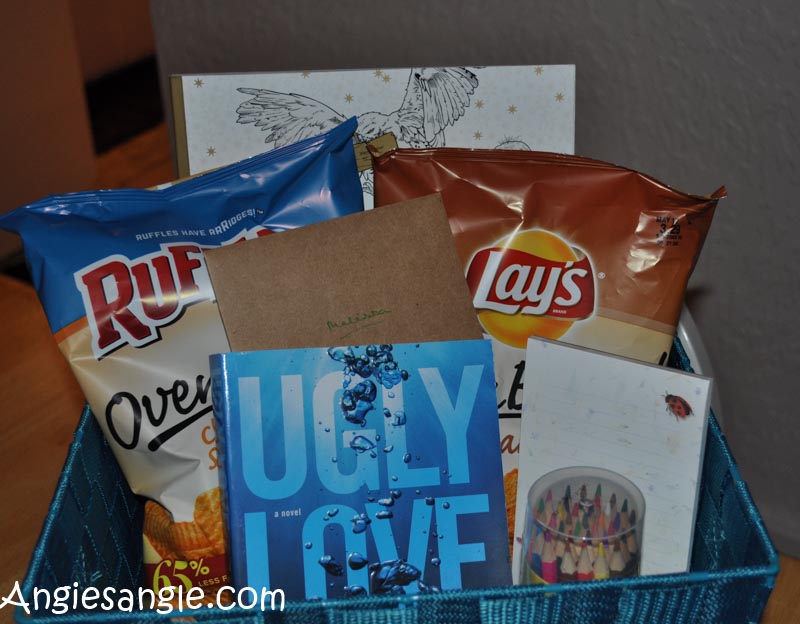 Day 75 – Tuesday, March 15th – Our cousin Melissa, who also blogs over at Melissa Boles, watches the house and Roxy while we are gone and I decided this time around I was going to leave her a little love basket. I had such fun putting this together and was giddy for her to get it.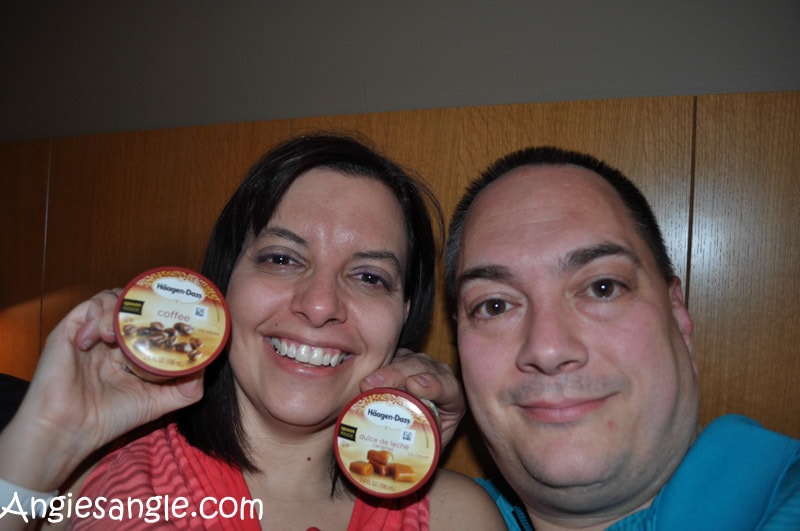 Day 76 – Wednesday, March 16th – Our first night at Cedarbrook Lodge and showing off our free ice cream. There are living rooms in each area of the lodge that offer free yogurt, string cheese, water, malt balls, chips, and ice cream for you while you are there. FREE! It was amazing and this photo is one of several we tried taking because Jason had to take it cause he was on the right side to do so and it took several attempts to get a decent one. They are all pretty funny, though.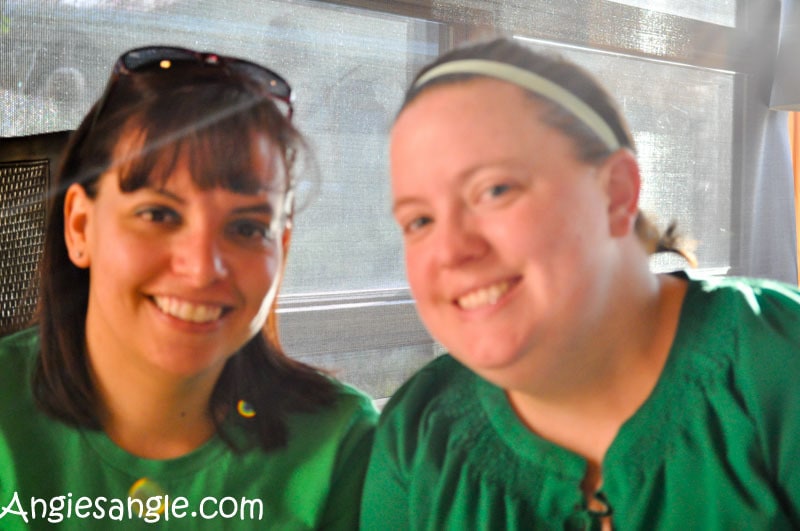 Day 77 – Thursday, March 17th – Jennifer, blogger over at Innerworkings Of The Female Mind, came over to meet me and Jason while we were at Cedarbrook Lodge since she works just a short distance from it. We enjoyed happy hour together during Jason's free hours before his formal dinner. I was so nervous, but it ended up going fairly well.
How was your week?