Jason and I are getting ready to run errands, morning coffee has been finished or taken along with us. The coffee is slowly starting to leave my system and I'm getting overly hungry. I don't eat breakfast, I've tried time and time again, but breakfast and I are just not friends. It quite often leaves my stomach upset if I eat in the morning. Therefore, lunch is one of my best friends, lunch time though isn't quite upon us and we have a bit to do before we can get something to eat. How do I kick hunger pains to the curb? What can I grab that will settle my stomach a bit before we can get lunch?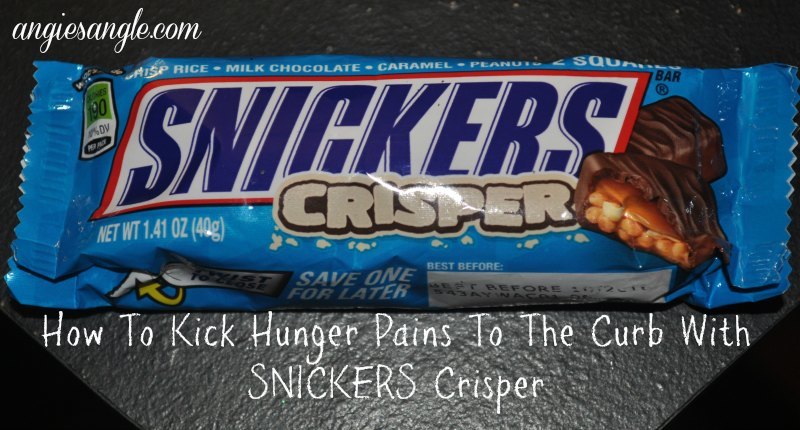 Grateful I had a SNICKERS Crisper in my purse for things just like this one. I happily munch down on one and now no longer have that sad down, pouty face. The SNICKERS Crisper lifts me up and powers me forward to be able to make it to lunch now without biting everyone's head and tails off.
What does your hunger face look like? Below you'll see Jason and I's hunger faces with just in grasp the new SNICKERS Crisper to fight our hunger faces.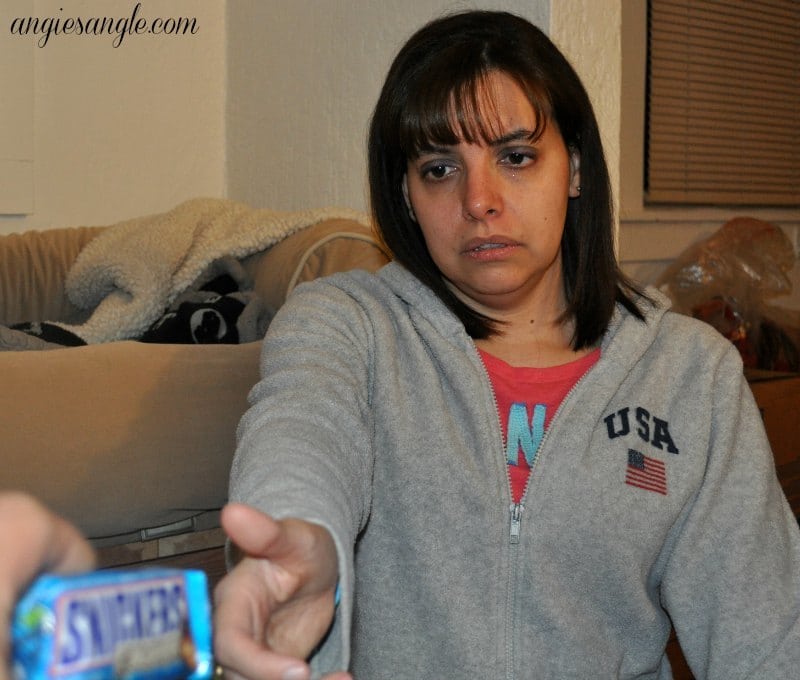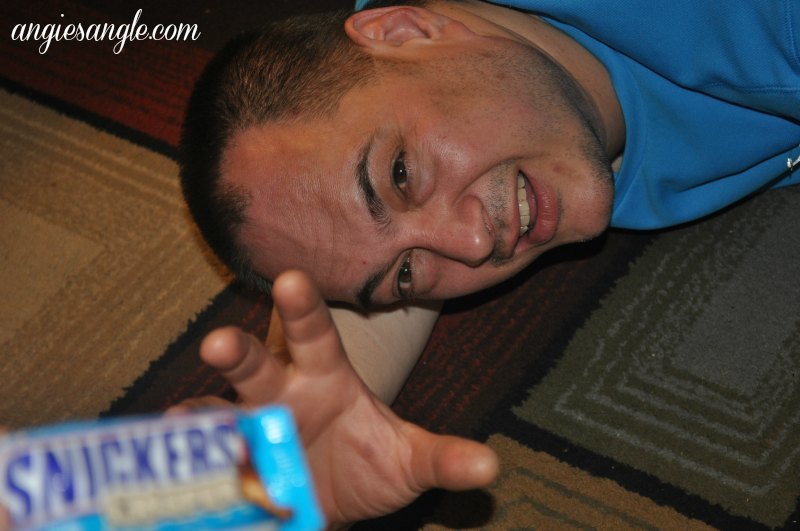 The SNICKERS Crisper is a delicious combination of crisped rice and peanuts topped with a layer of caramel and coated in creamy SNICKERS Brand milk chocolate.
Singles packs feature two pieces, each with 100 calories, allowing for a snack for now and another for later.
SNICKERS Crisper are available at Walmart stores and online at Walmart.com and come in the following sizes: SNICKERS Crisper Single, SNICKERS Crisper 4 to Go and SNICKERS Crisper Medium FUN SIZE Bag (12 count).
Have you seen or even tried the SNICKERS Crispers yet? They are a yummy little crispy treat. The same SNICKERS we all love, but with new crispy crunch. Jason and I both enjoyed them to fight our hunger.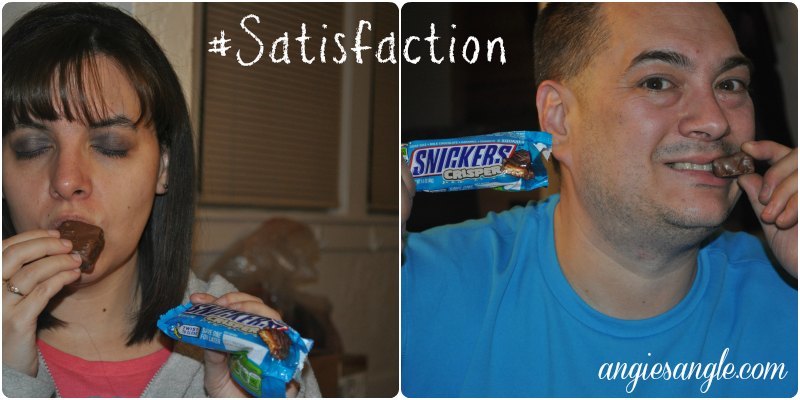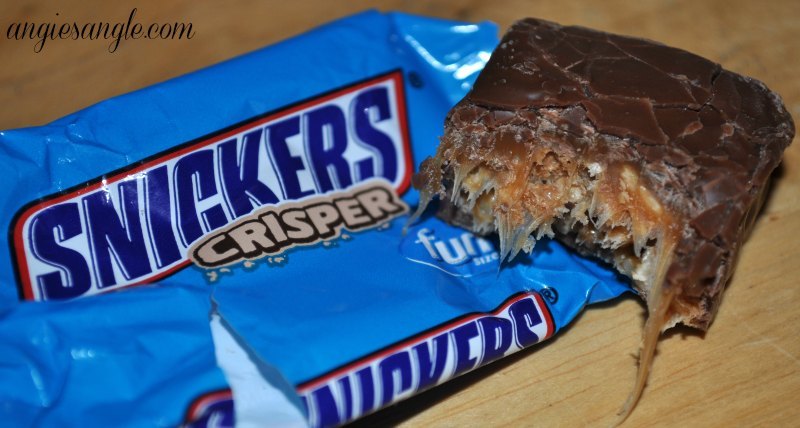 Just look at that chewy yumminess that is SNICKERS crisper.
Buy your own at Walmart and kick hunger pains to the curb!