Welcome to the Spring Giveaway Hop hosted by Karen's Got Mail! I have teamed up with a fantastic group of bloggers to share some awesome giveaways with our readers. Be sure to hop around to the participating blogs listed below and enter some fabulous giveaways, all of which are worth a minimum of $25!
You all know how much I love any and all type of games, so when I was able to get my hands on these conversation starters called Personalogy, I couldn't wait to tell you all about them and also give you the chance to win your own set of Personalogy Party Edition & Family Edition.
Conversation Starters Personalogy Party Edition
I had the chance to review the conversation starter Personalogy Party Edition and Jason and I had such a good time reading a few of the cards between us. We have been together for coming up 18 years and we still couldn't answer every single question about the other. That has to say something. These cards get you thinking outside of the box and really get to know others. It's a great ice breaker and an even better dinner party game.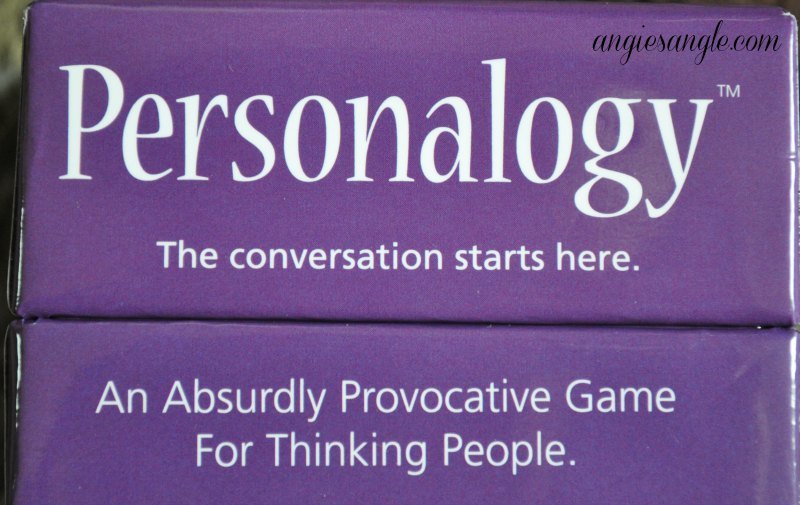 There is two type of cards I found in the party edition box. One is a regular question with options and the other is answer this quick in 10 seconds one. I love that it had two different type of cards in the box for variety. Jason and I laugh several times over our answers. Quite often we got each others right, sometimes we just didn't know for sure so made our best guess on the answer and why.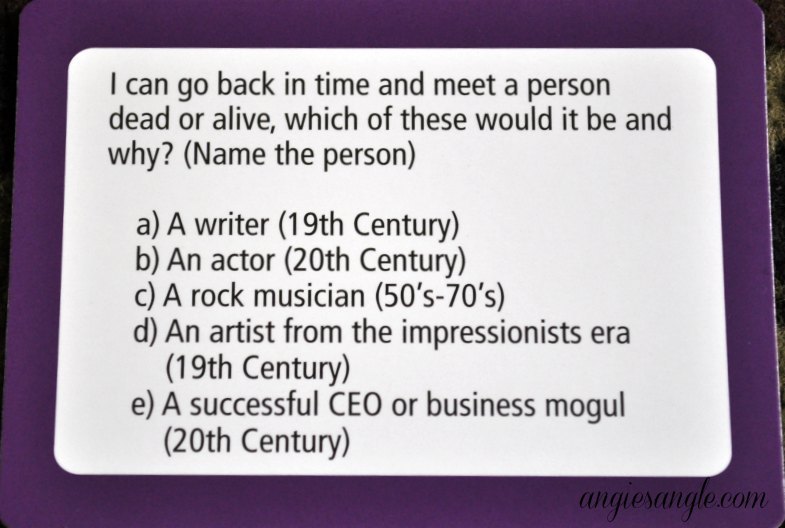 I can see this being fabulous to take along on long road trips to bring out to break up the long ride as you don't need anything but the little box for a good time. With spring break coming up, I am sure you'll love having them on hand if you happen to be lucky enough to be able to take a vacation somewhere for it. Or even just for a nice evening at home.
Win Conversation Starters Personalogy Party Edition & Personalogy Family Edition
Now it's your turn to win your own conversation starters in party edition and family! So any pack to fit any of your needs. USA only please, as I am shipping the product. Winner will have 48 hours to reply to my winning email or I will be forced to pick a new winner. Enter below via the gleam platform! Good luck!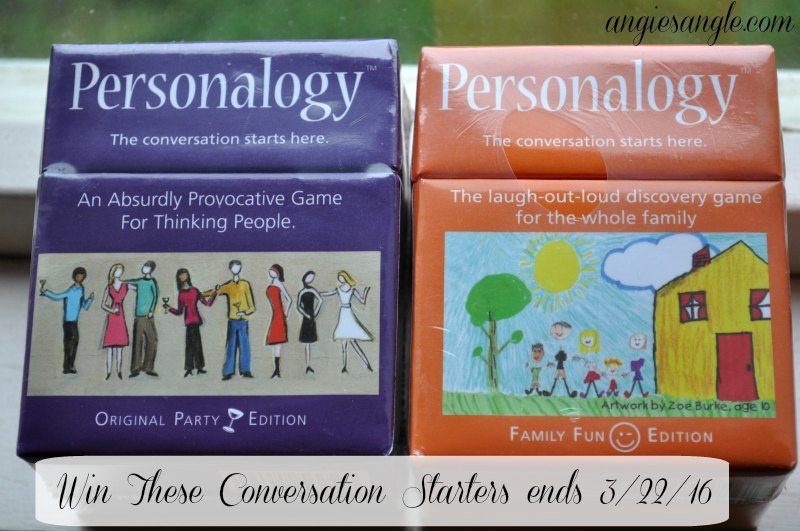 Please remember entries may change over the course of the giveaway, so check back daily!
Personalogy Party Edition & Family Edition

Now that you have entered mine, hop around to the others and see what other goodies you could win!
Disclosure: Karen's Got Mail and the Welcome Spring Giveaway Hop participating bloggers are not responsible for sponsors who do not fulfill their prize obligations. Facebook, Twitter, Pinterest and any other social media are not affiliated with this giveaway.