I had this lovely idea a few months back that I'd walk you all through each room of our house and show you what it looks like now and what we hope to do along the way. Mind you, we've been in this house since 2011 and haven't done a thing really unless it broke since we've been in, but we have plans lots and lots of plans.
Before I start in on each room and outside area of the house, though, I wanted to take a moment and do a post introducing you to our house so you can get a feel of the house overall and a bit of the history behind it.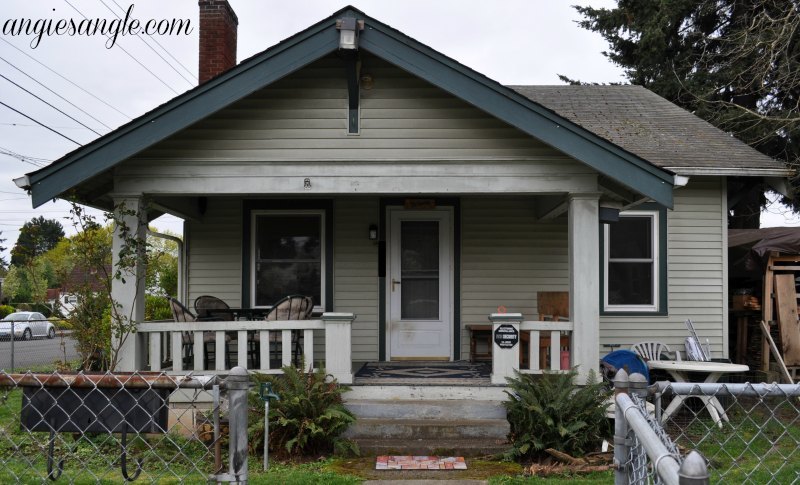 Introducing You To Our House
As I said we moved into this house February of 2011. Though it's to be noted, the history of the house doesn't begin then. The history of "us" in the house does, though.
The bones of this house were first built though in 1925 and has a few additions along the way. The rooms are odd-shaped and the flow isn't great, so it makes the main level seem smaller than it actually is.
Jason's Dad came along in 1971 (or 1973 – Jason swears it was '73 while the house sites say '71) and bought the house and it has been in the family since. Jason lived in this house until he was 12, in 1983 and has many stories of the house and the neighborhood itself. While Jason's dad has owned the house, he has only "rented" to family and we really didn't think we'd get in here though we had talked about it several times over the years of us being together.
[Tweet "Introducing You To Our House – #Older – Part 1 of Our House"]
It was kind of amazing when we got the call asking if we wanted to move in back in January of 2011, we were amazed and excited. My excitement axed itself though when we first got into this house and saw all the stuff left and how dirty it was and I worried how are we going to get our furniture upstairs for that to be our room? No worries, we got our stuff up to the attic bedroom, it was just a bit tricky.
It took awhile for me to enjoy this house and for it to feel like my home. It does now, but will even more once we can start in on updating it and fixing it up. It's been very slow on actually getting anything done just because of lack of money and time, but both seem to be slightly shifting in our favor even if it's a little bit here and a little bit there.
I hope you've enjoyed me Introducing You To Our House and hope you'll stick around to see the rest of the house and what we hope to do.