When it comes to laundry I have a pretty set routine of how I do it. I imagine most of you do. To how you put the laundry in the washer and how you put in your laundry detergent and what additional products you put in the washer and on your clothes. Stain fighting being a huge part of what we all need in our laundry. Stain Fighting with Purex has just made it slightly easier to do your laundry each time.
Stain Fighting with Purex Plus Clorox 2
Here was my regular laundry routine:
start the washer in the cold cycle
put in the liquid laundry detergent
put in Clorox 2
put in laundry scent
start putting the clothes in
put stain fighter on anything that needs it as I throw the laundry in.
That was my regular routine. But with the new stain fighting with Purex plus Clorox 2, my products have been reduced greatly. I no longer need the extra Clorox 2 and I can easily use the bottle of Purex plus Clorox 2 to put on the stains I catch before putting in the wash.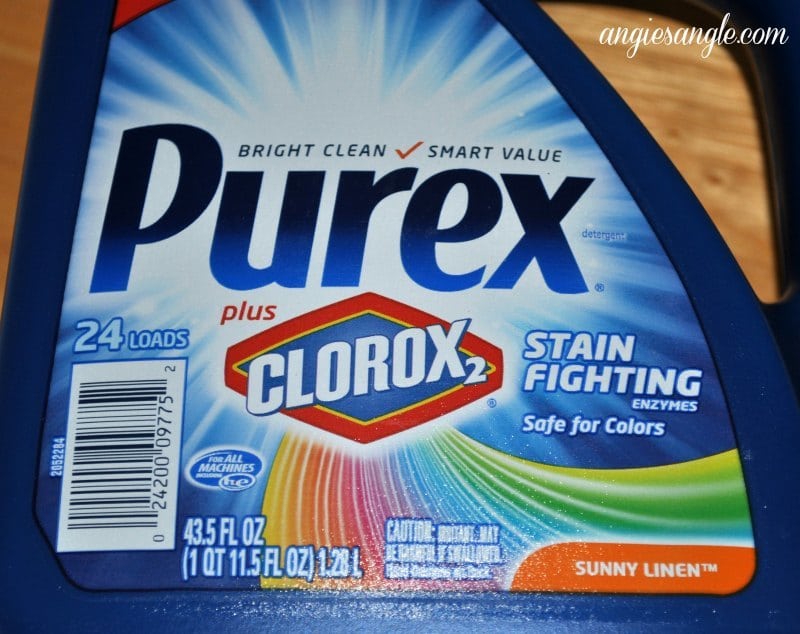 My laundry routine was simplified and I didn't need to worry about stains. I was amazed at how clean my laundry came out while using stain fighting with Purex plus Clorox 2. Gotta love when a product that reduces the amount of products you need to do laundry!
Bad blogger that I was, I was so thrilled by the results of Purex plus Clorox 2 that I used the bottle up so quickly that I never thought to get a picture of stains before and the results after using Purex plus Clorox 2. But trust me it worked so well. Stains don't stand a chance with it, which is why I loved it so much!
Stain Fighting with Purex Giveaway
Now lucky you. Three of you actually. I have a special giveaway just for you all where you can snag a coupon to get your very own Purex Plus Clorox 2 for free!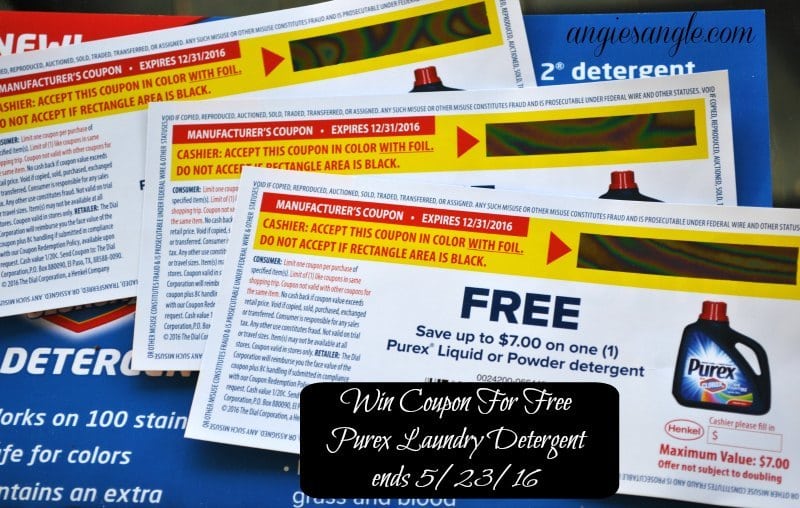 Just enter below via the gleam platform. USA only. Winner(s) will have 48 hours from the time I email them as winner to get back to me otherwise I will be forced to pick a new winner. Remember to come back daily as entries may change over the course of the giveaway.
Good luck!