Catch the Moment 366 Week 24 is here and I am ready to share!
As I mentioned in last week's posting, we had big news last Friday. Jason got offered a new job. We are very excited by this and it should help some of the stress we have felt the last couple months. He'll start the 28th at his new place. Not much longer to go, thank goodness.
Otherwise, this last week was quiet. Just your normal everyday stuff happening, nothing big or exciting after the job news.
Find out all about Catch The Moment here. Here's the short version.
You do not have to have a blog to participate.
Take a picture a day.
You can start at any time.
Use the hashtag #catchthemoment366 to play along on social media
Weeks start on Friday and end on Thursday. Download a calendar with the week #s here.
Come back and link up every Sunday – Thursday with your previous week's photos.
It's called a project versus a challenge because it is what you make of it
Join the Facebook Group here.
Catch the Moment 366 Week 24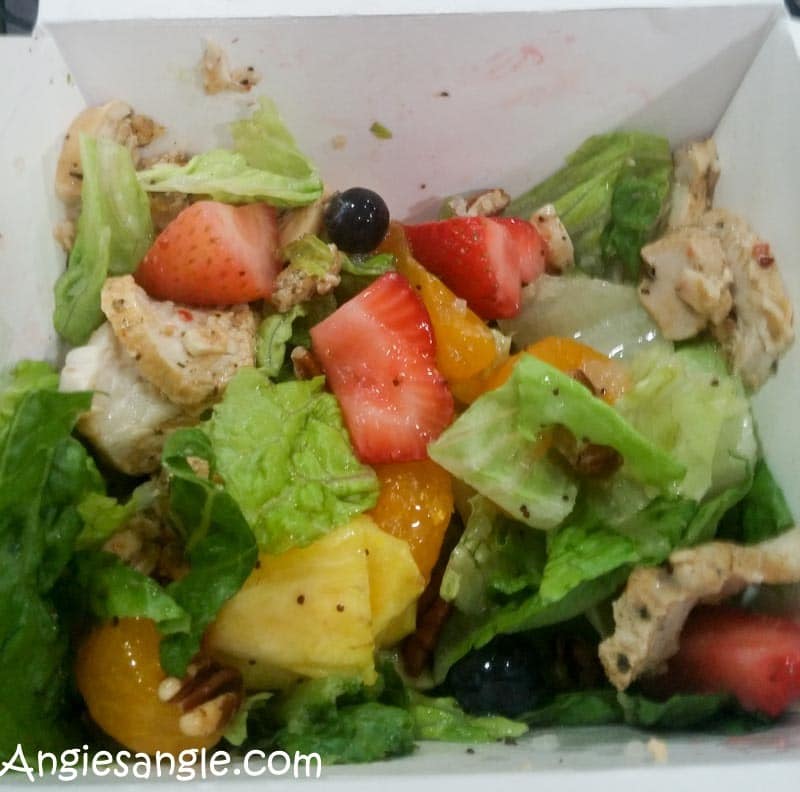 Day 162 – Friday, June 10th – When you are going to be at soccer the entire evening, you bring dinner with you so you don't starve. Picked up Panera Bread on our way to the arena. Yum!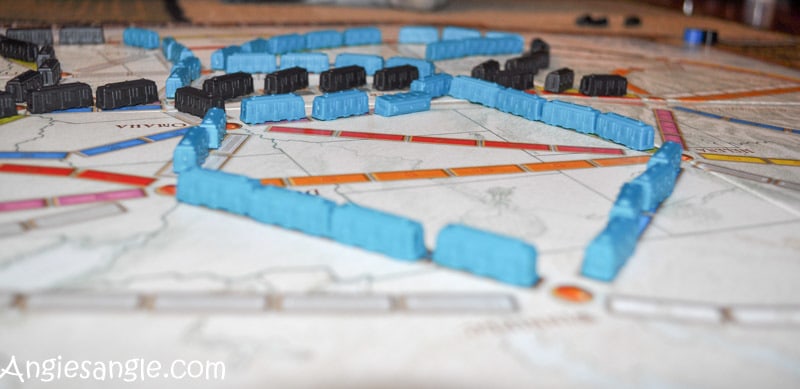 Day 163 – Saturday, June 11th – Jason and I finally sat down and played Ticket to Ride together after we played the Turtle Flip we had to try from our RoosterFin game night. We had so much fun! Jason beat me by two points, two! *amazon associate links also used*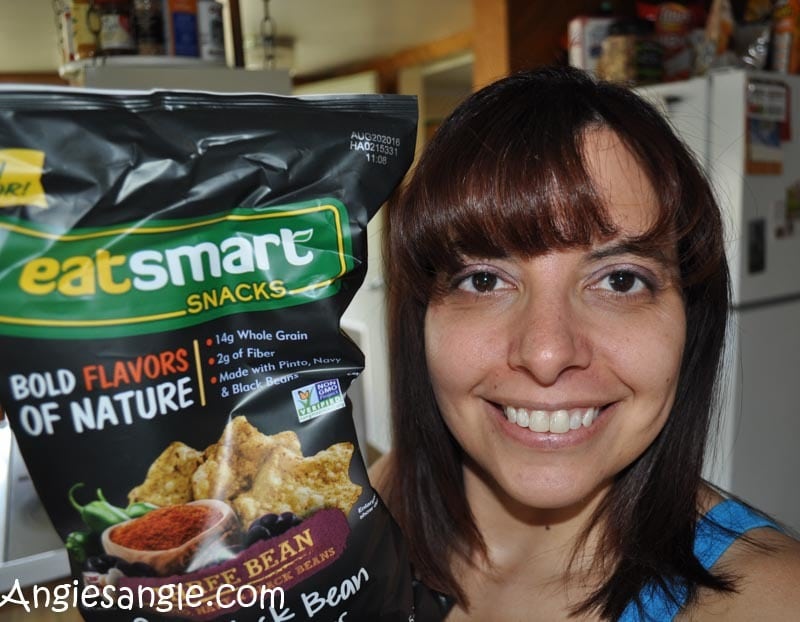 Day 164 – Sunday, June 12th – I spent Sunday catching up on things I had to do for Influenster & Smiley 360. Which meant a lot of annoying postings on Instagram & Facebook. These chips though=amazing!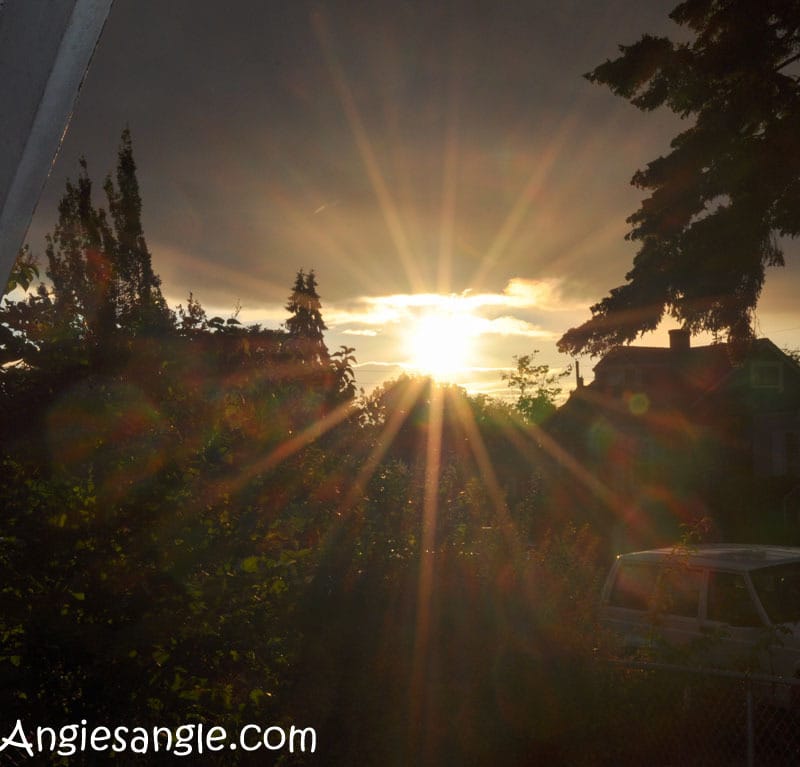 Day 165 – Monday, June 13th – A beautiful setting sun with dark black clouds in all the other areas of the sky.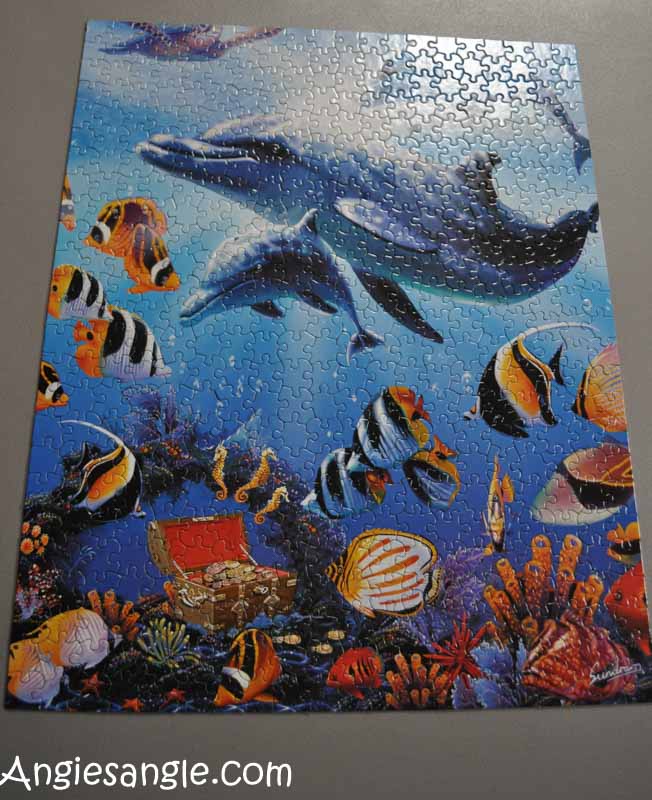 Day 166 – Tuesday, June 14th – Finished a long overdue puzzle. Man, that top area was hard.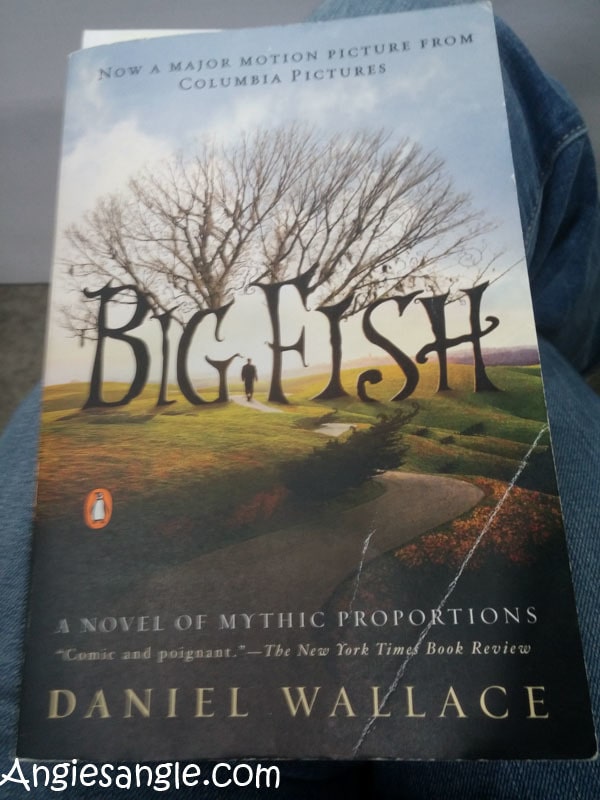 Day 167 – Wednesday, June 15th – My currently reading. Big Fish by Daniel Wallace (amazon associate link used). When I took this photo at soccer, I had just started this book. Well, I have finished it now. Odd, very very odd is all I can say. I am not sure what I thought of the book. But I have been told the movie is amazing, so I am going to have to find the movie to watch and compare.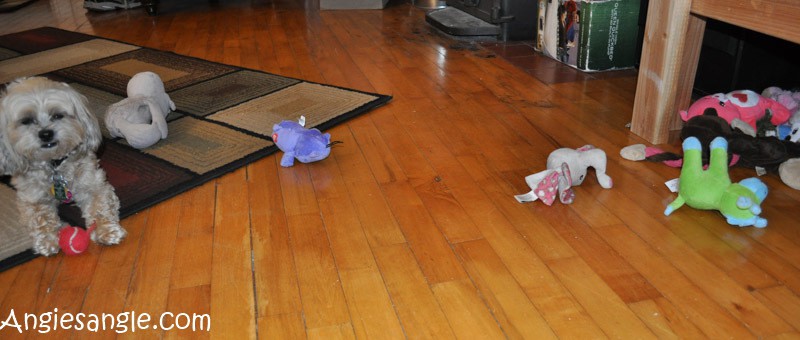 Day 168 – Thursday, June 16th – I walk back from the kitchen and there was a row of toys in the middle of the floor. These were not there when I walked out of the living room minutes before. I had to laugh and grab the camera to capture it. Cause she did that quick!
How was your week?
Now it's your turn to link up those fun shots from the last week. I really would love you to anyway. Can't wait o see!