Thanks to SheSpeaks & P&G for this sponsored post.
The touchable softness with downy is something I had completely forgotten about.
When I first started doing my laundry, I used Downy because my Mom had used it and it was part of my laundry routine that I didn't think much about. Over the course of my laundry years, I stopped using Downy. It just seemed like so much hassle and at the time, I didn't notice a difference. In fact, last month while deep cleaning I threw away my little Downy ball because I thought oh like I am going to use Downy again.
Then, fast forward to getting this little Downy sponsored post and Downy came walking back into my life. I quickly had to go out and buy a new Downy ball for my washer (as I have an old washer and no center fabric softener dispenser like most washers). Plus the Downy ball makes it easy.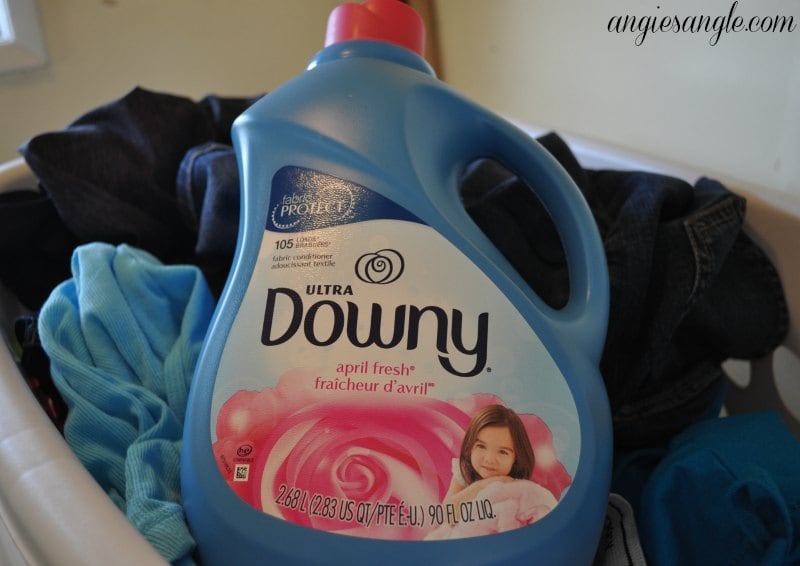 If you have been a little out of touch with the magic powers that Downy fabric softener has, let me walk you through some of the key points that Downy does to protect your clothes.
Clothes bounce back to their true store-bought form.
Colors stay vibrant and resist fading.
Towels no longer pill and fuzz.
Fabrics are soft making them touchable softness with Downy.
Reduces wrinkles better.
Provides long-term freshness.
My Touchable Softness with Downy
I wasn't sure what to think when bringing the touchable softness with Downy back in my life. I hadn't used it in years and really forgot what it does to my laundry. After getting my little Downy ball at Walmart to go with my new shiny bottle of Downy, I forgot how to open the little Downy ball and almost broke it even before using it. Forgetting that I didn't actually open the top but pull the little stopper to open it.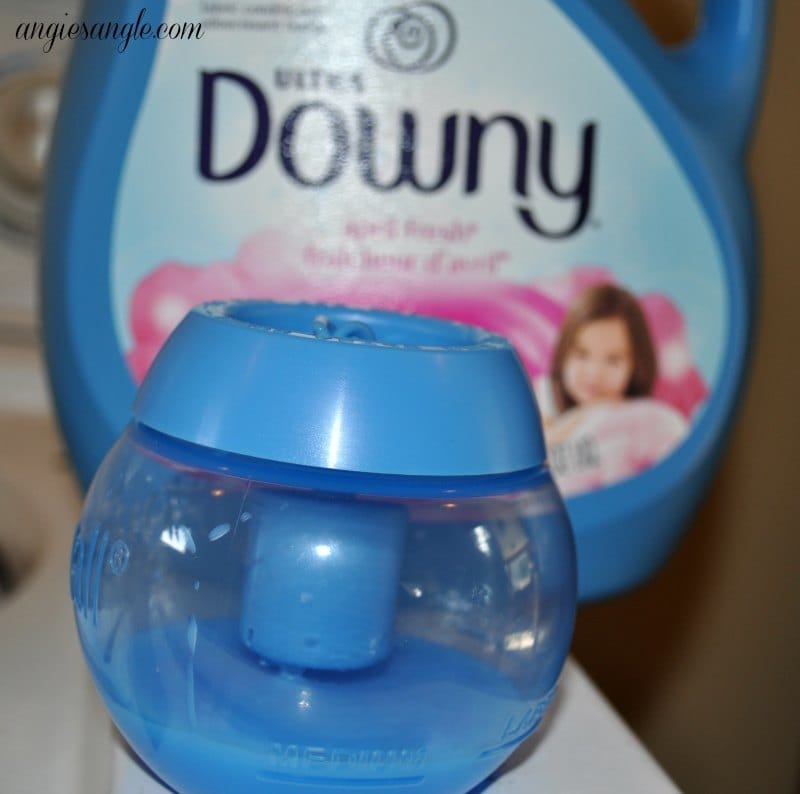 I filled it with Downy to the medium load fill line and threw it on top of my laundry. I then walked away and didn't think much more about it until I went to pull it out of the dryer.
I was completely shocked on how much softer all my laundry was as I was pulling it out into the laundry basket. All the clothes, but especially my towels, felt just softer and nicer to touch and hold against me.
Thinking to myself why did I stop using Downy, I can totally notice a difference in my laundry with just this one use to give my touchable softness with Downy. I saw on someone else's blog too that when they lined dried their clothes, the fabric was actually soft. Which is one of the reasons I wasn't a huge fan of line drying, I hated how rough our clothes were. This may allow to me try line drying again.
How will you bring the touchable softness with Downy into your life? You can pick it up at Walmart yourself and try it out and see if you too notice the difference!