I earned Swagbucks by posting this article. Referral links are also used in the post, that if you sign up with that link you'll be my referral and I'll earn while you earn.
Watch and earn with Swagbucks is actually one of the main ways my husband and I earn Swagbucks on a daily basis. It's so easy to use and allows you to quickly get to that daily goal. Joining Swagucks,
here
.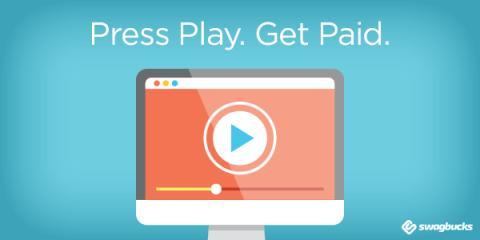 Watch and Earn with Swagbucks
Swagbucks is the web's most popular rewards program that gives you cashback for the everyday things you already do online. You can earn points called SB and score gift cards to your favorite stores just by shopping, watching videos and surfing the web.
From funny cats to cooking shows, I spend a lot of time watching videos online. Swagbucks works with nCrave to bring you tech and celeb news, upcoming movie trailers, DIYs, make up tutorials and so much more.
One of our favorite areas of watch and earn with Swagbucks is actually the Short Clips area which is full of short comedy clips that are great fun to watch that will leave you laughing and the time to earn those Swagbucks will go by in a flash because of the laughter.
Check out video playlists and videos to entertain yourself for hours and earn SB – 2 SB for 10 videos! You can watch on the Swagbucks website or with the Swagbutton web extension. You can even watch on the go with the SBTV mobile app.