I thought it could be fun to let you all it a little secret of mine. I was thinking it was finally time you need to know my 3 unused makeup items. I'm a makeup junkie and have no problem admitting that, but some items I just don't use or see much of a difference when I personally use them.
You have heard with many Beauty Monday postings are products I love and am reviewing, but there are a small handful of items I just don't seek out personally. That doesn't mean sometimes I don't get them and try my best to try them out, but when they are products you don't normally reach for it's sometimes hard to get in the mind set to reach out for them to try.
Curious on what my 3 unused makeup items are? Read on and find out…
My 3 Unused Makeup Items
Blush
For me personally, this just isn't something that does a lot for me personally. It could be that I never learned exactly how to apply it or it could be that I just don't notice that much of a difference when I do apply it. Or it could be that my cheeks are rosy enough without it?
Whatever the case is, I just don't use/reach for blush at all.
Recently I received a blush from Influenster, why I got it I don't know. Cause I know in the pre-surveys I did that I didn't mark that I used blush. I kind of liked it on, but unsure if I applied it perfectly. I think I did, but a friend pointed out that from the picture it may not have been applied right? My husband said it may have been the lighting in the photo too. So I dunno.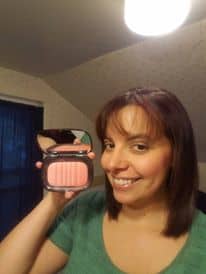 Blush just isn't something that grabs me in and makes me want to explore with it and play with it like other beauty products. How do you feel about blush?
Lipstick
I have tested many lipsticks in my time, but it's still not something I buy myself or think about wearing. I know so many women love lipstick and it's their one staple that they always have to wear or they feel naked.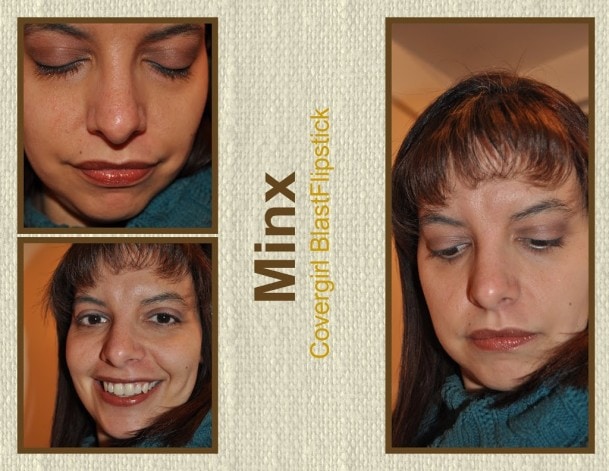 I have many tubes of lipstick sitting in my makeup vanity, but it's rare I think about pulling one out and applying it. Not sure what it is but I never got into lipstick.
What are your feelings on lipstick? Do you wear it often?
Bronzer
Not something I even know enough about. I think I tested one set of bronzer awhile back, but it must not have stuck with me cause I don't recall what it even does exactly.
Anyone use bronzer and can explain what it does exactly? I'd love to hear about it.
So there we have my 3 unused makeup products. I am sure there are a few more, but those are the core 3 I could think of.
What makeup products don't you use or even pay attention to? Any of the products I listed that you do use and want to let me know your secrets on them that would be amazing!